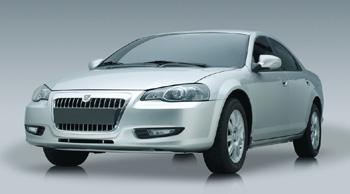 Prime Minister of the country, Vladimir Putin paid a visit to the Gorky Automobile Plant, which today begins mass production of the new "Volga" called Volga Siber. Recall that this car is a little bit modernized Chrysler Sebring of the previous generation - all the equipment for the production of this model was bought by "gas" two years ago.
Vladimir Putin has generally good comments about Volga Siber, positively assessing its slightly increased ground clearance. However, the prime minister, known as a lover of cars, and found weaknesses in the Siber. "Still, it's a little stiff," - said Vladimir Vladimirovich.
It is expected that this year will be collected about 10,000 Volga Siber. The simplest version of the Siber will cost 540,000 rubles. or about $ 22,600 at current exchange rate (note - Prices are approximate, as the "gas" is not called the cost of the new "Volga"). Cars in expensive trim levels will cost 640 000 rubles. Initially GAZ Siber wanted to sell for $ 18,000, but the price of the car has managed to grow. But many experts believe that the Siber, even for $ 23 thousand will be in demand. At least the first time. It is expected that the share of the simplest configuration Siber will account for 43% of all sales of the model. Another 42% will go to medium equipment and vehicles in maximum equipping occupy 15% of the market.