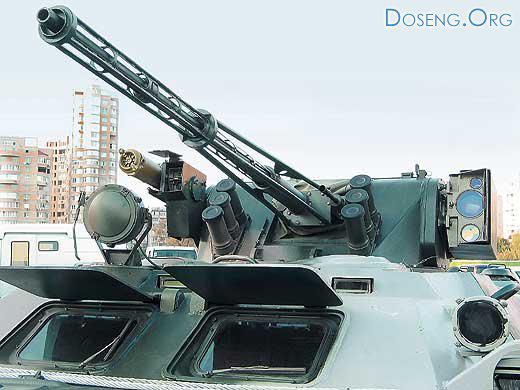 "Ukrspetsexport" intends to continue to fulfill contractual obligations to Georgian partners.
According to Director General of the state-owned import and export of goods and services for military and special forces "Ukrspetsexport" Sergei Bondarchuk, Ukraine has contractual obligations to Georgia, according to which the Ukrainian side will continue to export arms to Tbilisi.
"Until then, until the adoption of bans on supplies to Georgia, we will honor obligations to partners," - said the official. He also noted that Georgia is almost 6% of the supply of arms of total exports.
Military-technical cooperation with Georgia occupies an important place in the general system of organizing the supply of arms and military equipment in Ukraine is carried out openly and legally, within the framework of international agreements.
Ukraine supplied Georgia air defense SAM "Buk" and SAM "Osa-AKM", the station of passive electronic intelligence "Kolchuga-M" radar 36D6-M training aircraft L-39 helicopters to support the Mi-24, as well as the party of KrAZ vehicles -6510 and tanks, reported online edition of "Explorer».
In the past year, according to the UN report, Georgia has imported 74 tanks, six armored vehicles, 9 large-caliber artillery systems, 8 aircraft, 10, 8, thousands of missiles and launchers, as well as 28, 8 thousand firearms, writes the news agency "Rosbalt" .