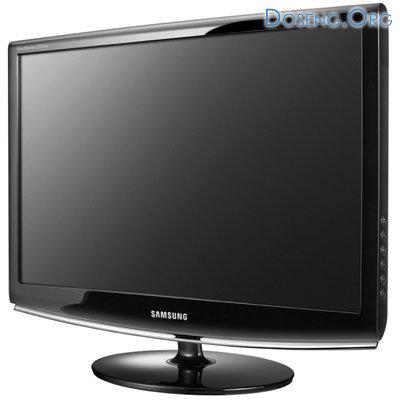 Within the framework of the international exhibition IFA 2008 in Berlin's Samsung Electronics on its display stand presented before the eyes of many visitors two new 22-inch LCD display, related to the popular series SyncMaster.
It should be noted that the model Samsung SyncMaster 2233Hz and Samsung SyncMaster 2243Hz built using proprietary advanced technology Samsung Enhanced MPAII to reduce the response time of the matrix. Both devices are characterized by a resolution of 1680 x 1050 pixels, brightness of 300 nits and a typical response time of 5 ms, and are equipped with DVI interface with support for HDCP.
We should also point out that the display Samsung SyncMaster 2233Hz is aimed primarily at home users, only capable of displaying a picture in landscape mode and is equipped with a pair of ports USB 2.0.