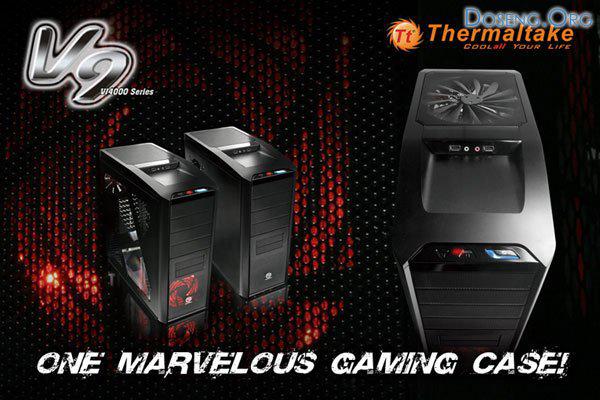 Company Thermaltake Technology, announced the release of a new building for the V9 desktop, once again proved that it knows exactly what it is about a repository for high-performance system components dreaming avid fans of modern 3D-games.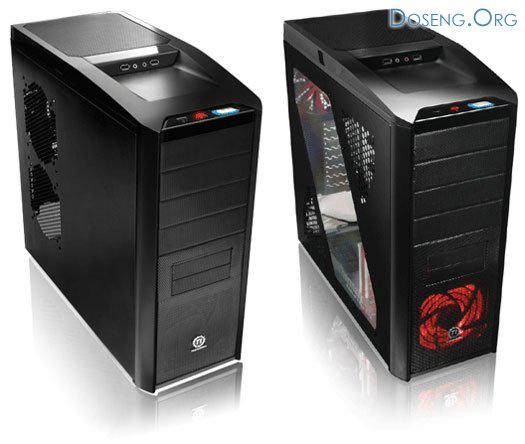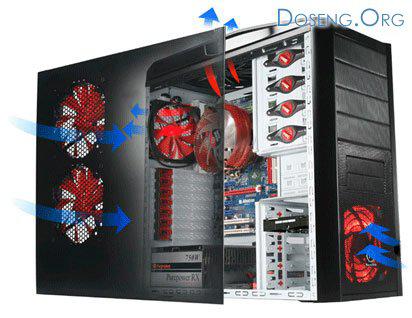 This new product, made in the form factor Middle Tower, is available in versions VJ40001N2Z and VJ40001W2Z, the second of which is equipped with a transparent side panel. However, the main product specifications are as follows:
• Overall dimensions are 462 x 208 x 485 mm;
• Weight is 6, 26 kg in VJ40001N2Z 6 and 29 kg in VJ40001W2Z;
• cooling system includes having a front fan size 120 x 120 x 25 mm or 140 x 140 x 25 mm (optional), a rear fan TurboFan size 120 x 120 x 25 mm (the rotation speed of 1300 rpm, the noise level of 17 dB) one fan size 230 x 230 x 20 mm at the top (optional), the two fans size 120 x 120 x 25 mm or 140 x 140 x 25 mm lateral (optional, only VJ40001N2Z) and one fan size 70 x 70 x 10 mm blowing the motherboard tray;
• Compatible with standard Micro ATX motherboards and ATX;
• 7 expansion slots;
• 4 bays 5, 25-inch devices and 7 seats for the 3, 5-inch drives;
• The derived out two USB 2.0 ports and jacks for headphones and microphone;
• Possibility to install liquid cooling system with pipes in diameter 1/2, 3/8 or 1/4 inch.
Another worth noting that each of the variants equipped removable washable filter on the front panel and also allows optimal route cables to ensure maximum ventilation inside the housing.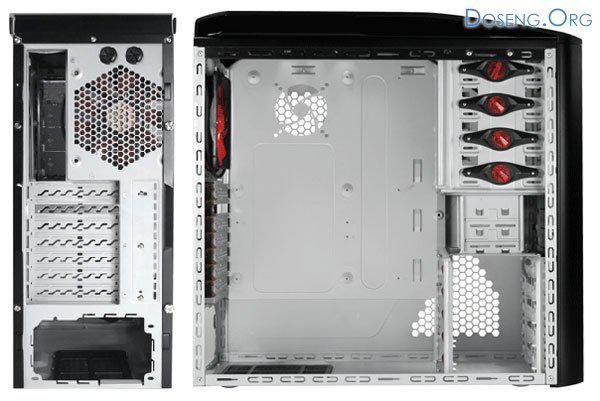 As for the cost and timing of the massive sales Thermaltake V9, the information on this subject from the developers did not arrive yet.