The palette of global models of crossovers quietly replenished and there is more space there. At the Paris Motor Show MINI company is going to present his vision of this milestone, which will be presented in the form of kompaktnenkogo Concept Mini Crossover.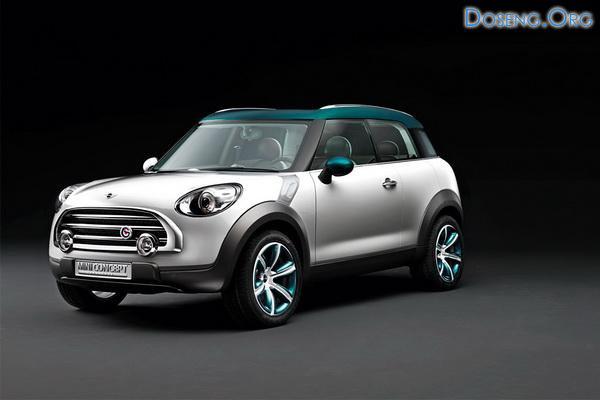 Let us say at once - the news is not "new". Where it is already a year ago Page automotive publications have published similar pictures in the form of computer sketches, carefully daubed fotoshopschikami. Well, okay, just ofitsialka, then so be it - nove.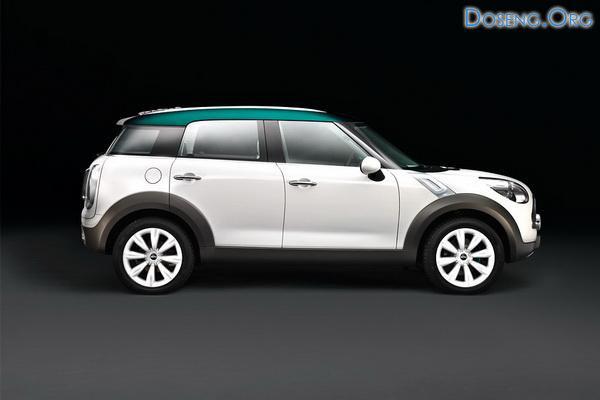 The concept crossover is a length of a little more than four meters in width - 1, 83 m in height - 1, 60 m. Wheelbase in this case is 2, 60 m. In comparison with the usual "Minko" novelty where ground clearance is 28 cm, it seems just a giant, who stands on the powerful 18-inch wheels with tires in the dimension 245/45. Despite its "gigantnost" concept still it turned out pretty compact and the cause is a kind of body design, which in many details similar to the usual "Cooper." Powerful front was presented a typical grid cooler with bulging headlights and foglights. Lateral line emblazoned arches and advanced an interesting concept of the roof, which looks like a little big green cap and the tail part - opening "swinging" door, extended brake lights and dual exhaust. Interestingly, the roof of the concept presented in the form of a sort of "openers" to the canvas top that when you open going into the back of the accordion.
With regard to filling power, it works under the hood crossover an unknown petrol unit, which is equipped with automatic gearbox and permanent all-wheel drive. Company MINI is not solved completely disclose this very news that would, so to speak, to create some intrigue to the car dealership and to announce their offspring entirely only on the day of the premiere.
In the area of ​​the interior - the designers a little overdone. Right in the middle of the central panel there is a version of a glass globe, which in its activation is a laser something that allows you to control almost all auxiliary functions crossover and track the location of the current through the navigator. And the rest - a little porcelain, fruit, exclusive wood trim and leather. A little of everything.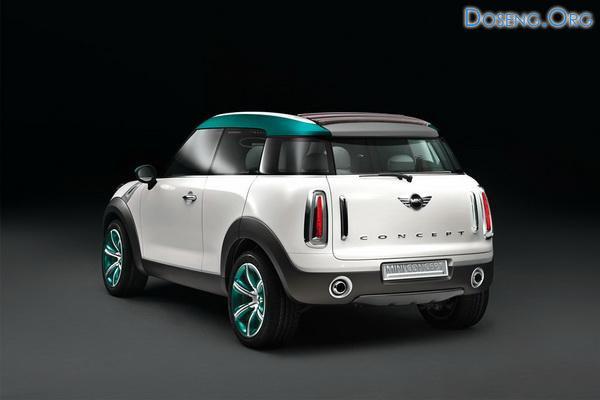 In a word - wait for Paris to find out much more about what is most likely to enter into mass production since 2010. OK.