The long-awaited day has arrived for many - the operator T-Mobile and Google officially presented the first smartphone on the Android platform, called G1 (formerly known as the HTC Dream).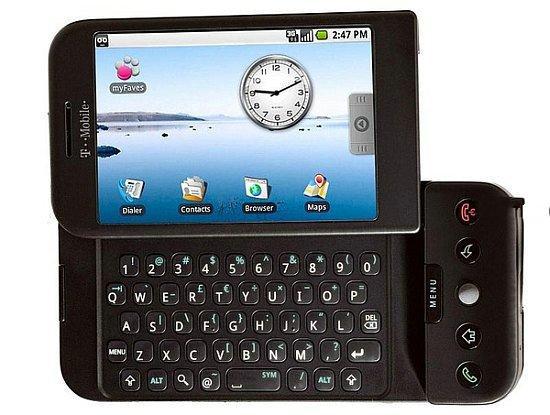 G1 has a 3-inch touchscreen, slide-out QWERTY-keyboard and Internet navigation keys, and in addition to other technical merit, the smartphone supports all the applications Google, including Search, Maps, Gmail, Contacts, Calendar, Google Talk and You Tube, as well as Android Market - «Shop" phone applications on Android, where any application can be downloaded for free. All the details - on. There you will find the first promotional video, welcome and very detailed work on the G1 video tour of three videos, Perov "live" video, and, of course, a lot of live photos.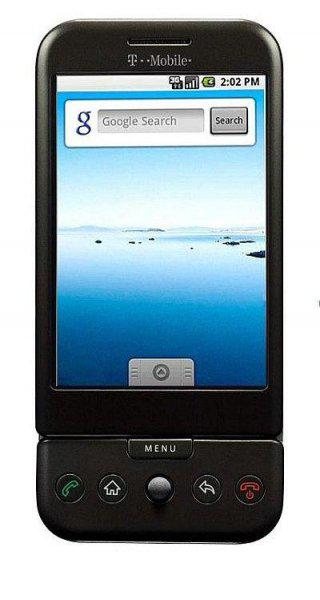 - Network: GSM / GPRS / EDGE and UMTS / HSDPA (850/900/1700/1800/1900/2100);
 - 3, 17-inch touchscreen, 65K colors, resolution HVGA (480 × 320);
 - 3-megapixel camera;
 - GPS;
 - WiFi;
 - Bluetooth;
 - 1 GB of internal memory and microSD-slot (for cards up to 8 GB);
 - 5 hours of talk time, 130 hours - Stand-By Arrangement.
With two-year contract price of the phone will be $ 179, without it - $ 399.
Sales start on October 22.