The main issue yesterday was the question "Will the Andrei Arshavin in the" Arsenal "or not?»
First, all written that has not passed. But at the last moment after all passed.
The contract for $ 16, 5 million pounds concluded for the period until June 2012.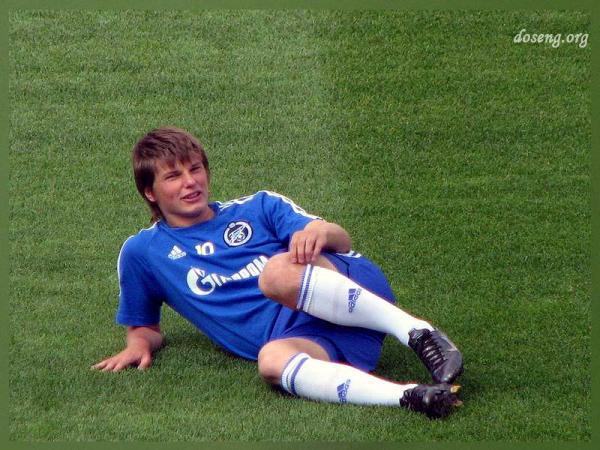 Mobile phone of the player was disconnected. We phoned to his closest friend.
 - I still do not know how to react to the news - he admitted to us. - I called up Andrew immediately after completion of the transaction. His emotions were beaten over the edge, he shouted into the receiver of joy! And I felt sad ... On the one hand, his dream came true, but on the other - are we going to see less ... It is already the first training in the "Arsenal».
Price issue
"Zenith", it seems, cranked the most successful deal in its history, having sold the main star of the club. From sources close to the leadership team, we managed to learn, "Arsenal" has paid for itself Shavu record for money - 16, 5 million pounds. Of these, half a million - money of Arshavin, who owed him a bonus at the end of the past superuspeshnogo for the "Zenith" year.
Initially passed the information, that the amount of personal contract proposed by "Arsenal" Arshavin is 1, 8 million euros a year. But from St. Petersburg in the same amount did not agree. Agent football even commented on this occasion:
 - This is ridiculous money for such a player. He received twice as much in the "Zenith". We can not agree to such a proposal. Life in England is very expensive, and yet it remains to be transported here the entire family: his wife and young sons.
As the "KP", Andrew eventually knocked himself a salary of $ 3, 64 million "EUREKA" in a year.
The wife of a football player in the London
Julia and Andrew are now picked up their house in the capital of the United Kingdom. In Russia, the wife of Zenit return only in mid-February. Earlier, Yulia has repeatedly stated that it is ready to go with her husband to the end of the world. And very small children of her does not become a hindrance. But she especially liked England. So much so that when she was in the last months of pregnancy, to jerk her husband ventured to Manchester for the final of the UEFA Cup.
Nikita Lisov