In the center of Moscow for attempting to hold an unsanctioned "March of Dissent" 31 July 2009 were arrested 47 opposition activists.
In the area came about 70-100 alleged participants in the meeting. Police dispersed the protesters very tough. The audience, many of whom are pensioners, women and adolescents, dragged up the steps to the underground. Also, police officers seized passersby with cameras. According Gazety.ru, all were detained about 40 people. Among them, three correspondent edition. The journalists were detained without explanation. The police said that the submitted documents are not a journalistic identity card.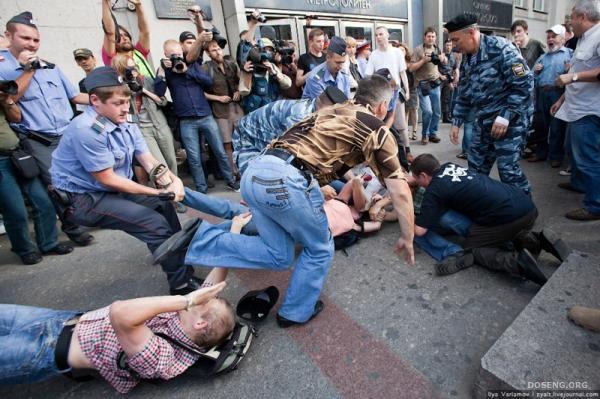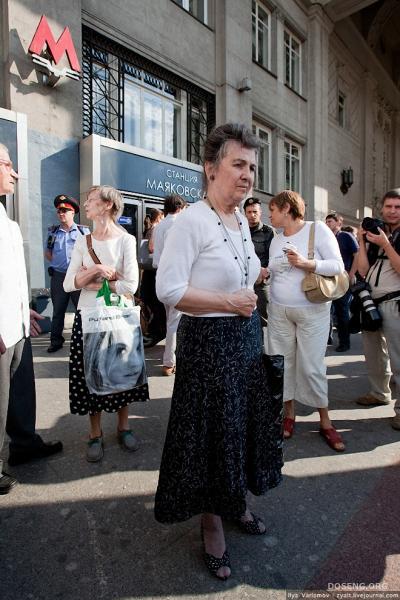 1) As it was stated by 18 people began to gather.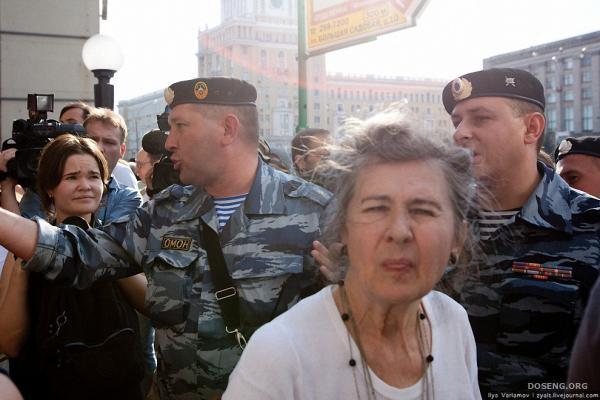 2) riot police were trying to detain them, but at the beginning of the forces were unequal, and very rude with pensioners did not apply.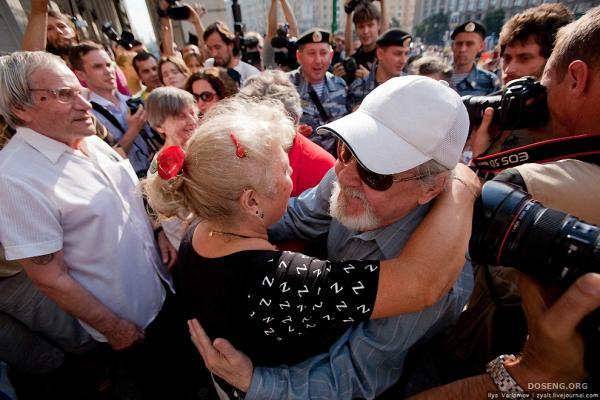 3) The meeting of old friends. Riot police puzzled.