Miracles and only ...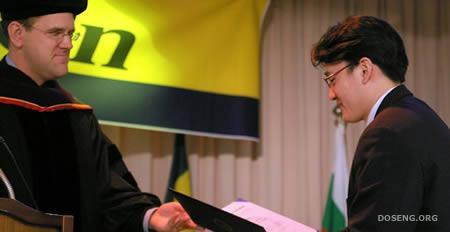 Kim Ung-Yong (Kim Ung-Yong) - university 4 years
Korean miracle child was born in 1962 and still holds the record for the Guinness Book of Records as the owner of the high-IQ - 210. At the age of 4 years old boy was able to read in Japanese, Korean, German and English. When he was 5 years old, Kim decided to probabilistic complex system of differential equations. After that he was invited to transfer to the Japanese television where he demonstrated his knowledge of Chinese, Spanish, Vietnamese, Tagalog (Filipino), German, English and Korean. At the age of 3 to 6 years, Kim was a student at the University of Hanyang, at age 7 he received an invitation to work at NASA. There's the age of 15 he received a doctorate in physical sciences at Colorado State University and worked in the US until 1978.
After that, Kim returned to Korea with the intention to engage in civil engineering and construction. For this, he defended his doctoral thesis on the subject, after which he was invited to the most famous Korean University, from which he refused, preferring to work in a provincial university. Since 2007 he also works as an assistant at Chungbuk National University. Just unreal smart young man ...
Gregory Smith (Gregory Smith) - The Nobel Prize in 12 years
Born in 1990, Gregory Smith learned to read at age two and went to university in 10 years. To his credit, the boy not only engaged in the exact sciences, but also travels the world as an activist for the protection of children's rights. Gregory is the founder of International Youth Advocates, which is engaged in the achievement of understanding between children all over the world (how?) Gifted boy has been awarded a conversation with Bill Clinton and Mikhail Gorbachev, as well as a speech from the podium at a meeting of the United Nations. For his efforts, he was nominated four times for the Nobel Prize, however, he did not get it. From the latest achievements it can be called a driver's license

Akrit Yasval (Akrit Jaswal) - 7-year-old surgeon
Akrit Yasval was born in India, where it is called the smartest, because his IQ reaches 146, that the competition of a billion people (the population) is an excellent result. Public attention Akrit drawn in 2000, when the accident held its first "surgical" operation. He was seven years old, his patient - neighbor girl - eight. Because burning the girl could not unclench his fist and Akrit without special medical skills, he was able to carry out the necessary actions and returned the mobility of the fingers of his eight-year patient. After this incident, the boy went to study to be a doctor in Chandigarh College and is now the youngest student in the midst of all Indian universities.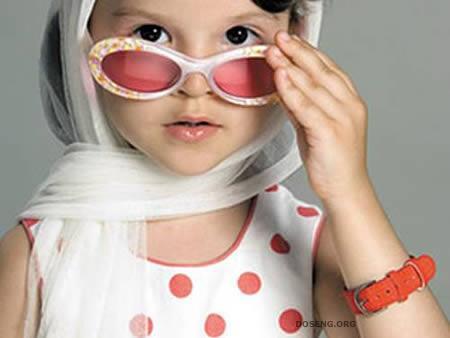 Cleopatra Stratan (Cleopatra Stratan) - takes 1,000 euros for performance
Cleopatra was born in October 2002 in Chisinau in the family of the singer Pavel Stratan. Surprisingly, in her case, her genes and talent developed in such a way that girl is samoyu young singer, has achieved commercial success after the release of the album La varsta de trei ani («At the age of 3 years old"). In his more than a young age, she has experience in a two-hour speech before a large audience in a concert hall, get paid for it, got MTV award as the youngest performer.