Dear YaPovtsy here was your weekend, I went to work and began writing short report on the exhibition held in this small provincial town. For large cities is probably an ordinary event for us not sophisticated, yet the ability to walk like that cultivate to learn something new. So interesting from all sides. Go tell that to the organizers of the event have nothing. Just decided to spend time with benefits.
But to the point. The exhibition, but rather an event called AVTOSHOK and held in the town with the strange name Nevinnomysk (hell of a name for graduates with EG, and not only) in the Stavropol region.
It was quite interesting, but only photographed my favorite subject, and it unfortunately was not presented richly. Basically basins altered course just way, but they do not stick me. I love the days when cars were made to last. Next photo understand.
Will 115 photos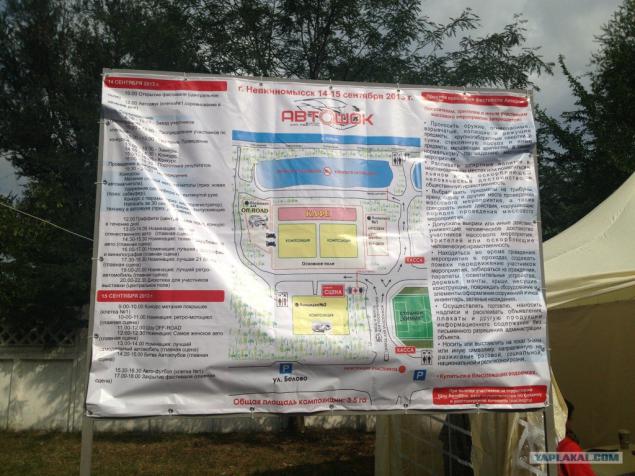 2 photo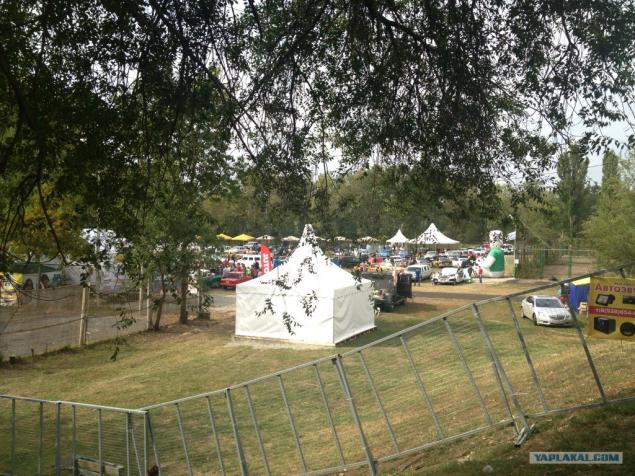 3 photo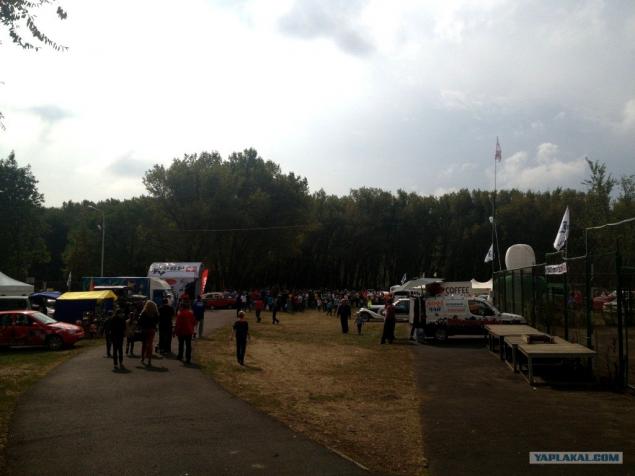 He gave three hundred wooden - a one day stay on the territory. Under the program, there were demonstrations and many other things. But there was shooting ...
These are the machines meet at the entrance.
4 photo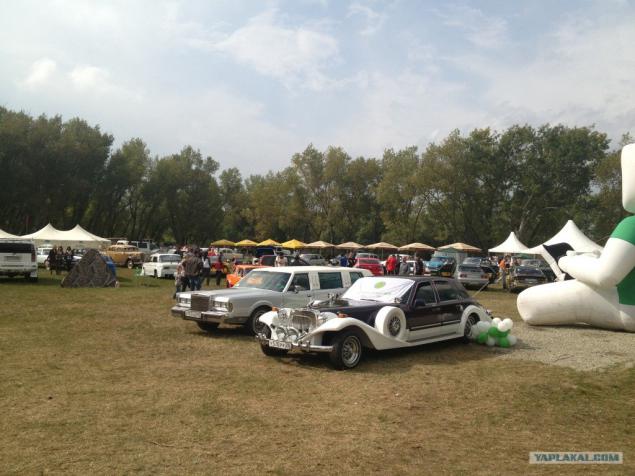 And then this was pepelats. Compiled on the basis of "shishiga" well, on the details to determine who else can become a donor for him)))
5 photos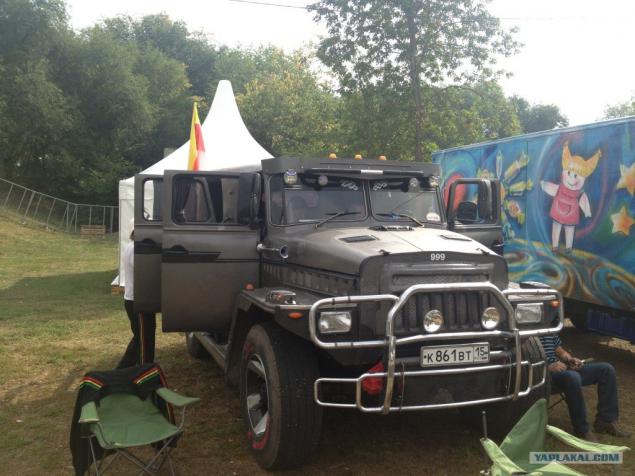 Photo 6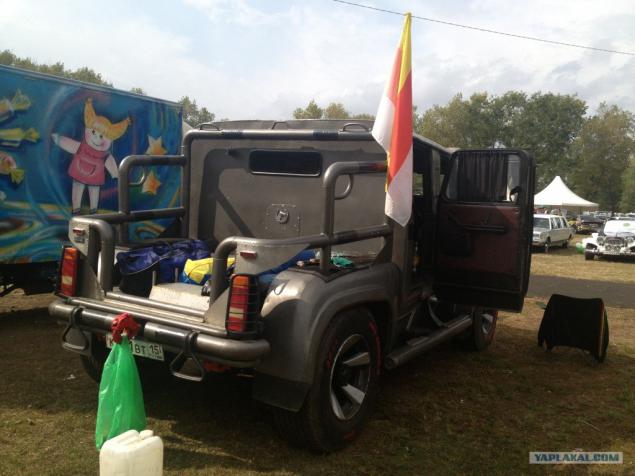 7 photo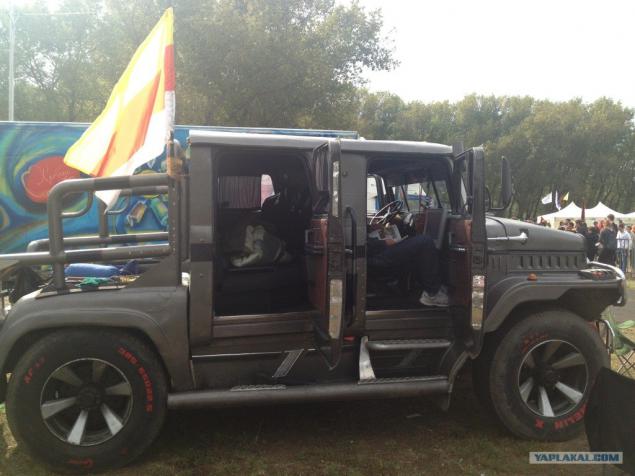 Further, "wedding" closer. But we all need to survive and the car hobby is not cheap at all, so that virtually all car advertising.
8 photo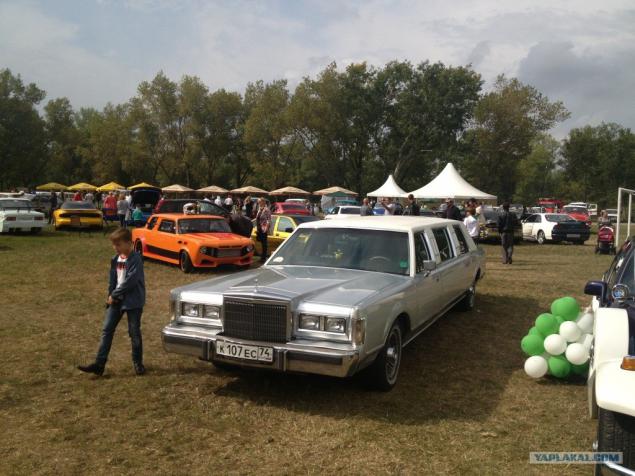 9 photo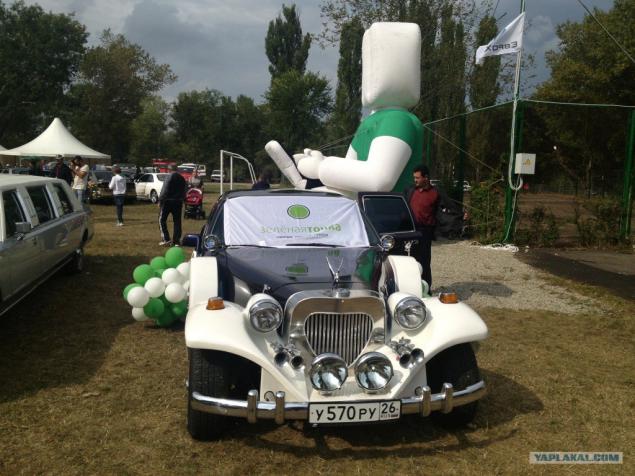 10 photos
I lied. Couple pelvic still be.
Here is some political sold for fabulous sum. Flashed on Yap, then it just is not, but I think the main thing is not correct. My personal opinion, anyone not want to offend.
Photo 11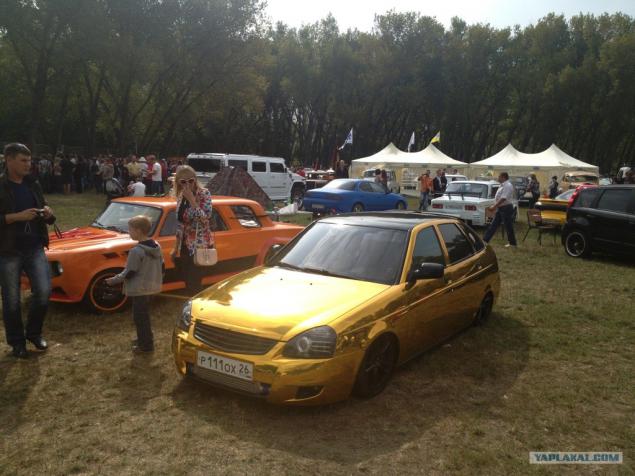 Next "kopendos" - well, that already - that.
Photo 12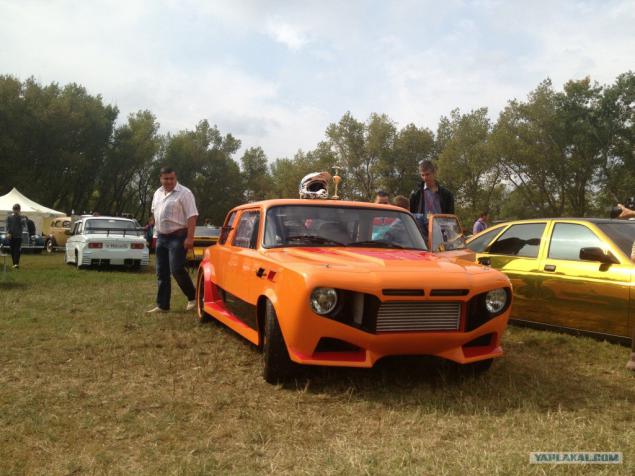 And then the fun began. This is a local collector cars. This is really interesting. Auto ideally restored.
13 photos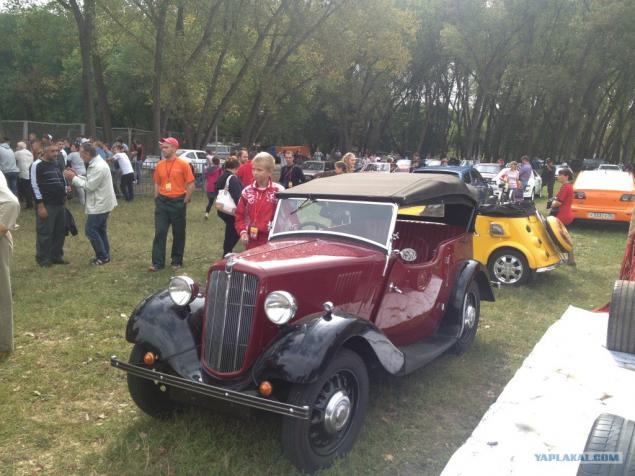 14 photos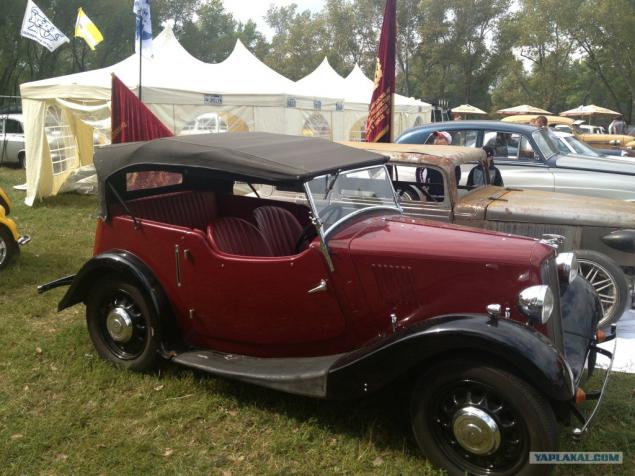 15 photos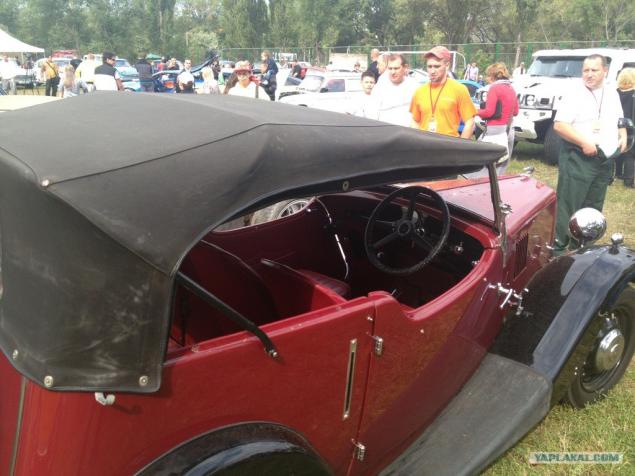 16 photos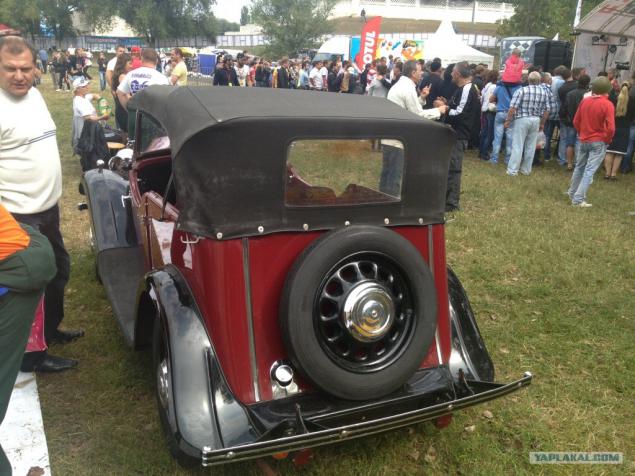 But the legend of cinema
Where the hell !?
invalid do not make a noise, I am disabled! )))) (If the operation is expected that)
17 photos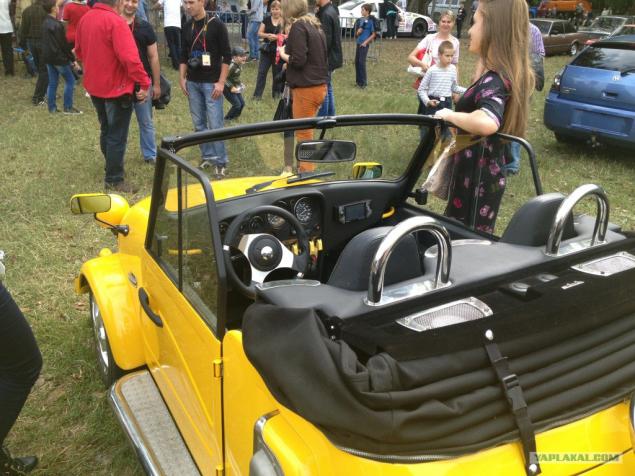 18 photos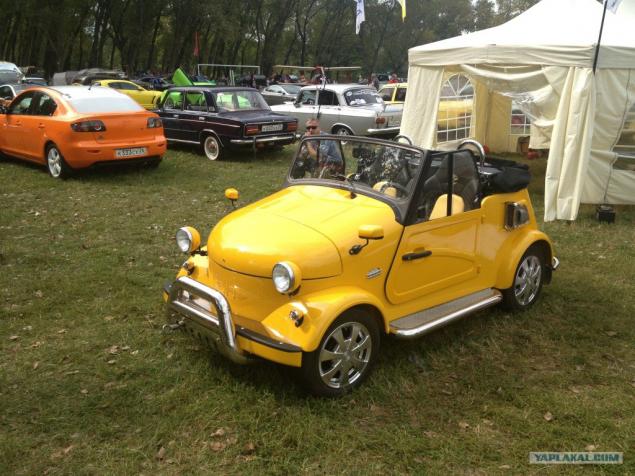 Further, this is a miracle undercooked. I do not see sense to expose not finish TC.
19 photos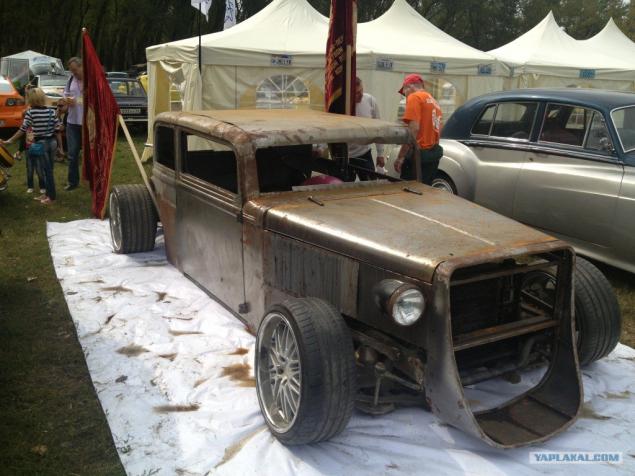 Rolls Royce handsome! To be honest this model I see for the first time so close. A lot of people, not to cars protalknutsya.
Photo 20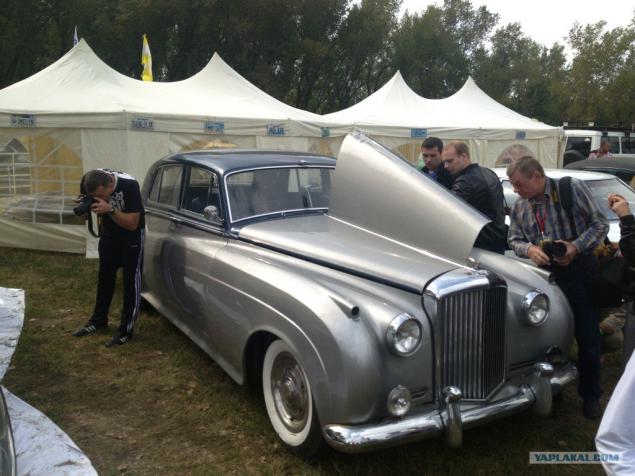 & quot; And my heart flaming engine ... & quot; Dude in the frame do not know))) just stood near. Dude you are now on Yap)))
21 photos
Rawls was not allowed inside. But you can feel like the Queen of England))
Photo 22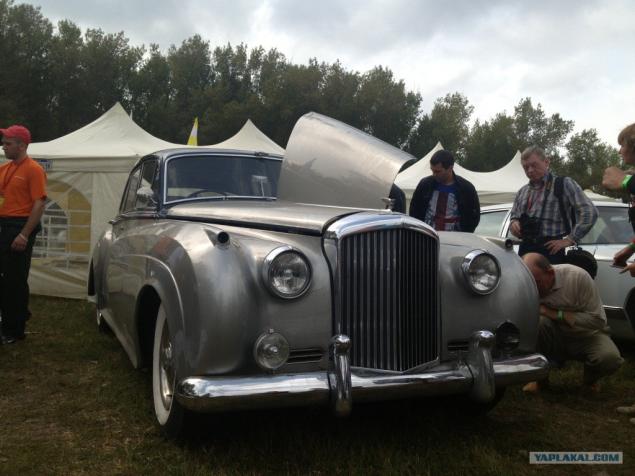 Come on. Host is Chevrolet know. But it was not close. I only know that a lot of s / n from the gas
23 photos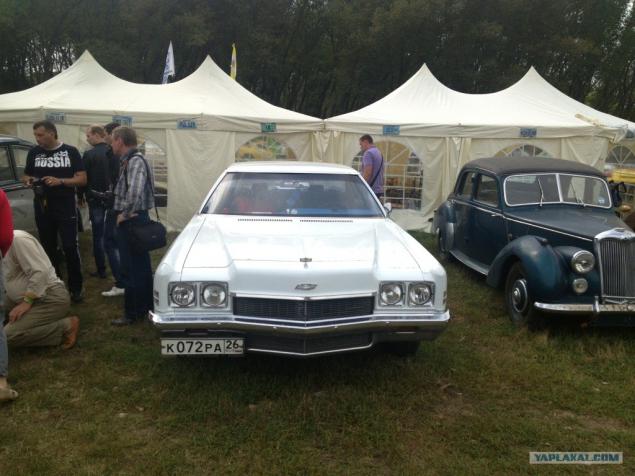 24 photos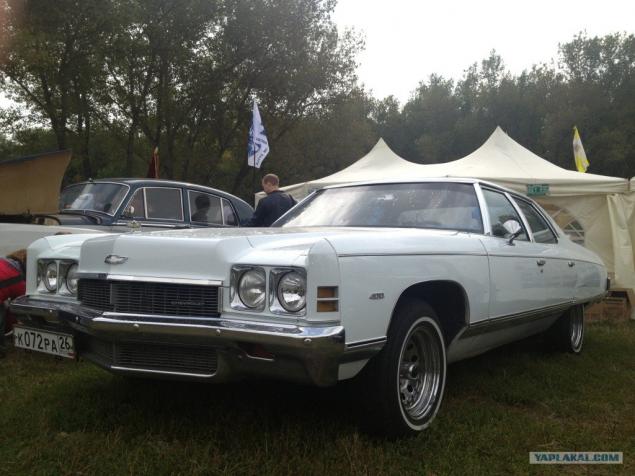 25 photos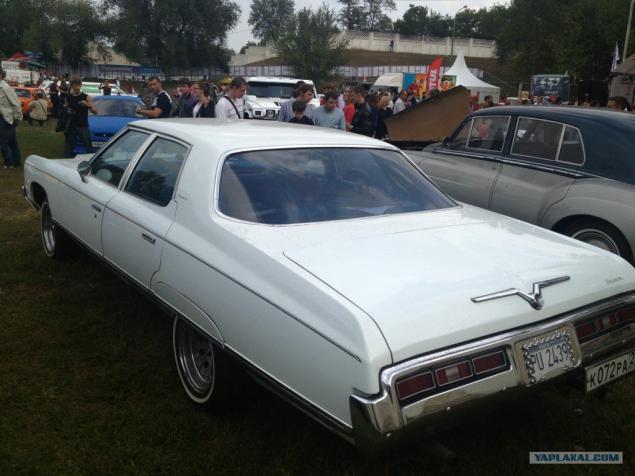 More from the same collection that Rawls.
26 photos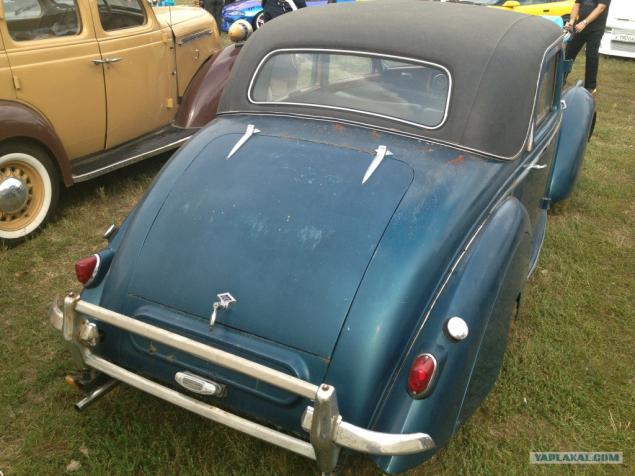 27 photos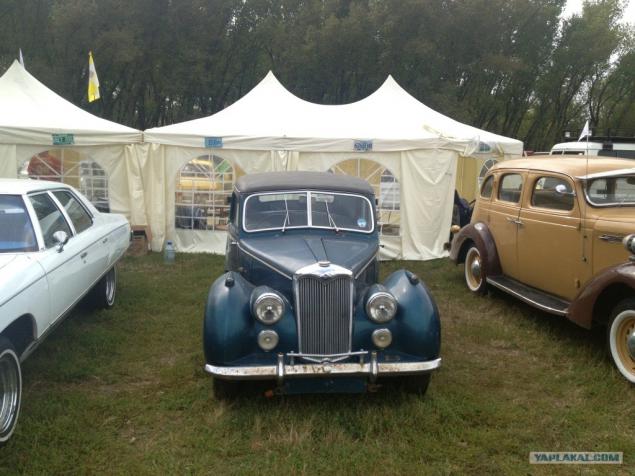 28 photos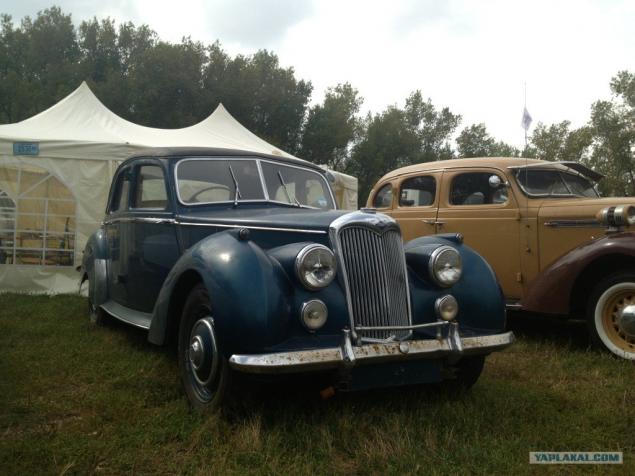 The same collection. Worthy condition. Toy Mafia remembered.
29 photos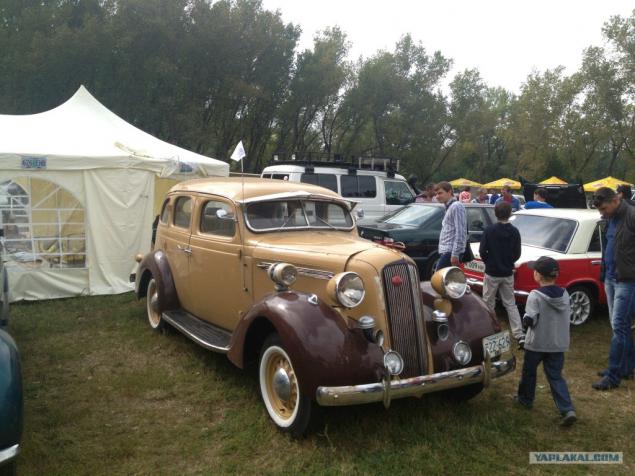 30 photos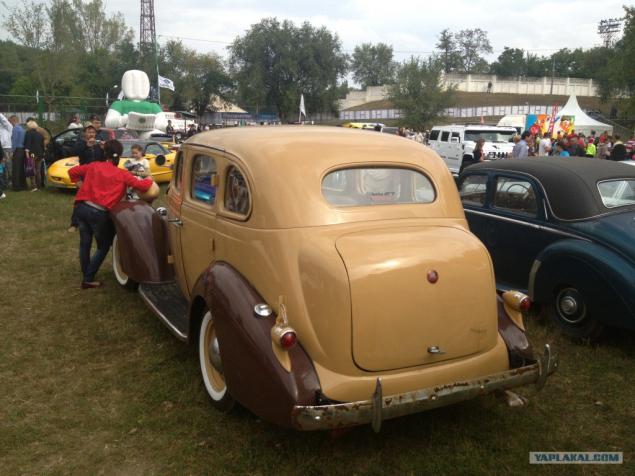 Further, a number of GAZ - 21. I love this car! Perhaps the golden days of the Soviet automobile industry, when for domestic cars was not ashamed! Unfortunately I did not see the first series.
The first three cars ride around the city and are used in everyday life, which once again proves my words about the Golden Age.
General view.
31 photos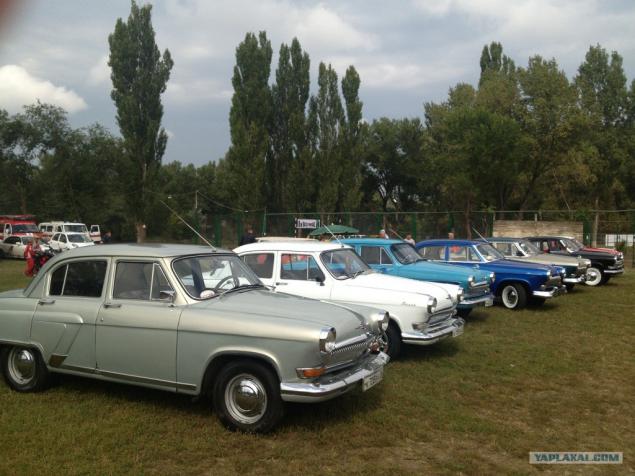 The first Volga. It painted in metallic that it is not peculiar, but the owner said that the machine faithfully serves his family for half a century, and a few years ago, once again it painted the color chosen for the sake of practicality. I ride it every day.
32 photos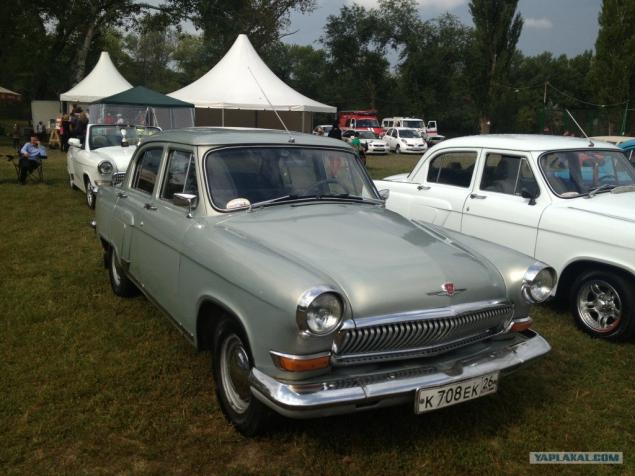 33 photos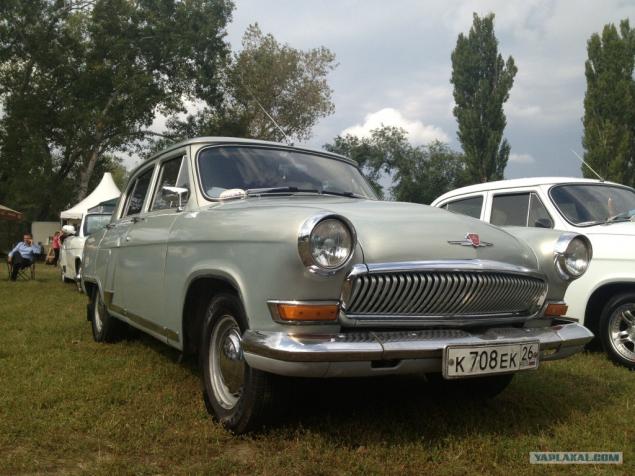 34 photos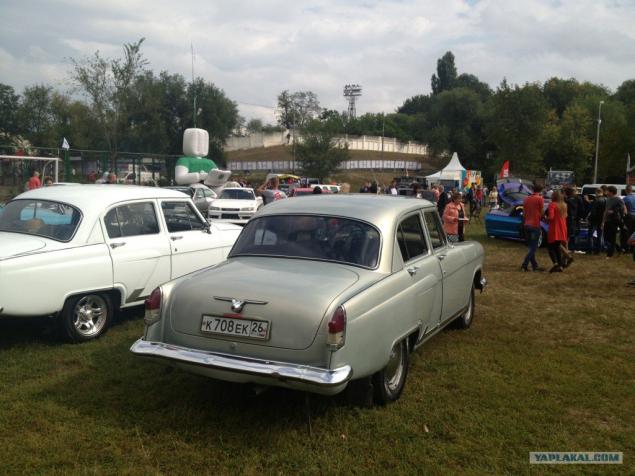 Next to this the owner did not see. But Volzanka riding too often in the city.
35 photos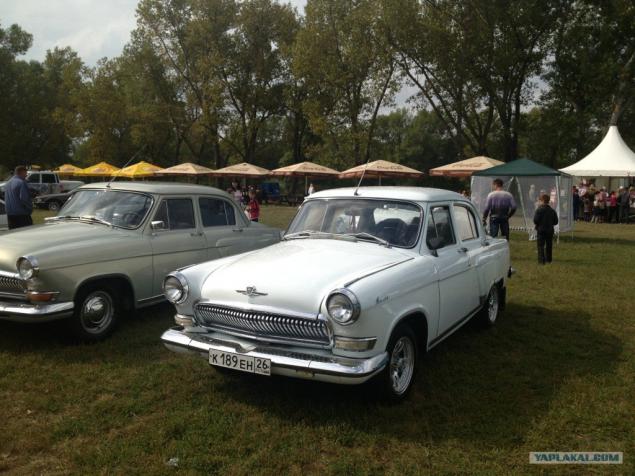 36 photos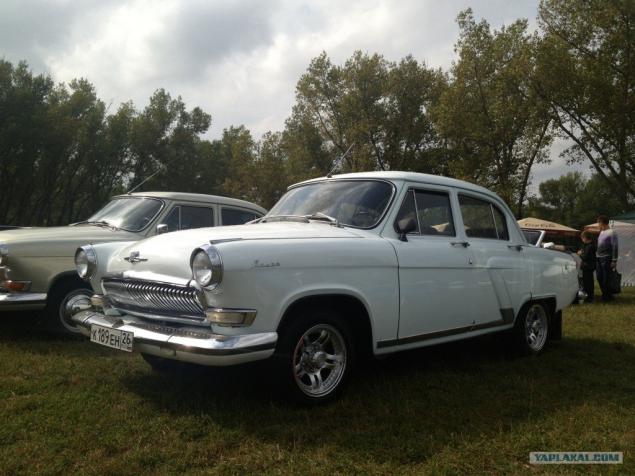 Then here ... Everyone has their own idea about the beautiful
But is a quality!
37 photos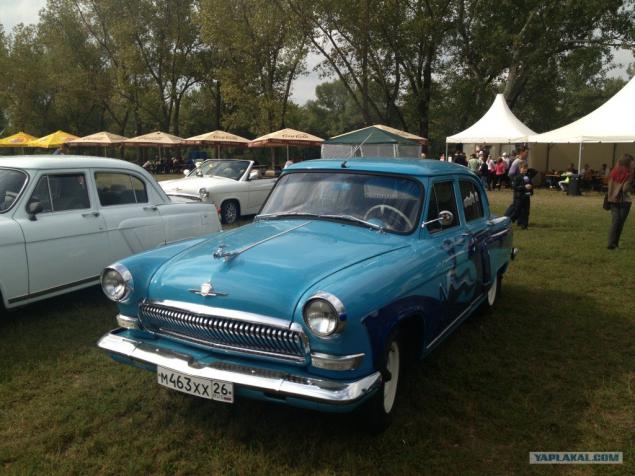 Of course the owner standings anyway!
38 photos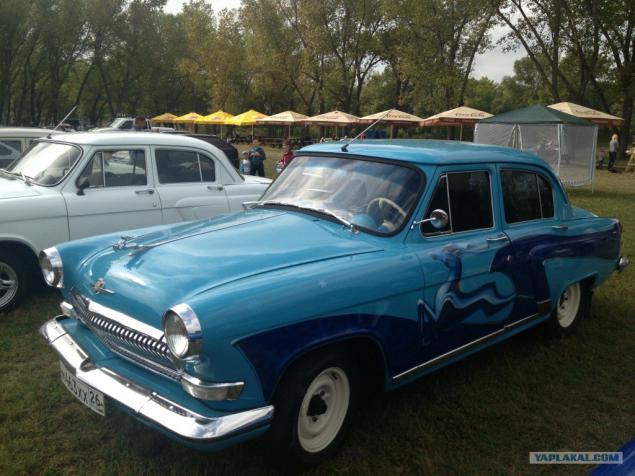 39 photos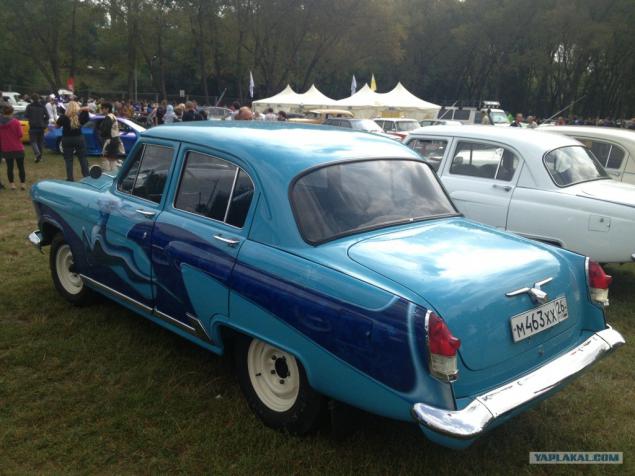 The second issue. The machine in the ideal. All original.I kind of even color. But I was plagued by vague doubts .... Specialists explain was that color?
40 photos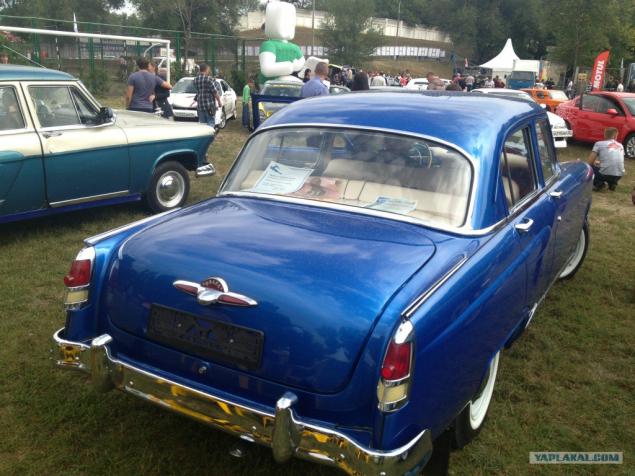 41 photos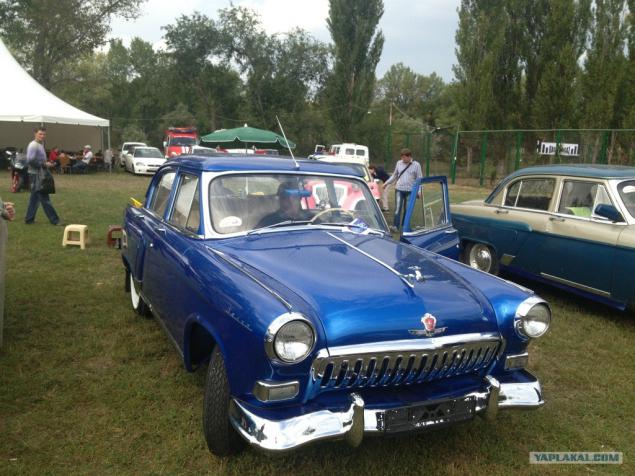 42 photos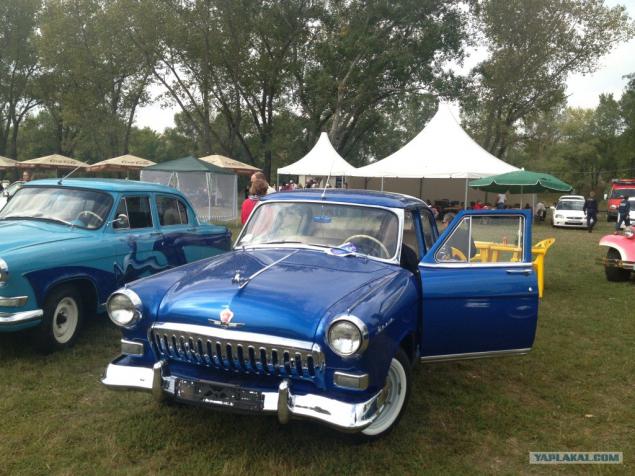 With a host of this machine could not talk.
But the impressions of the car only positive.
In general, I must say that the emotion of the event only positive. All owners of cars with pleasure talked and talked about his car with a genuine interest in such an atmosphere, it is impossible not to catch the love for cars and everything related to it.
43 photos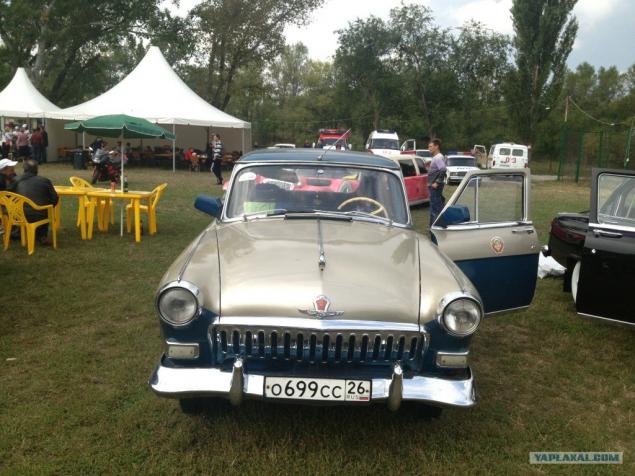 44 photos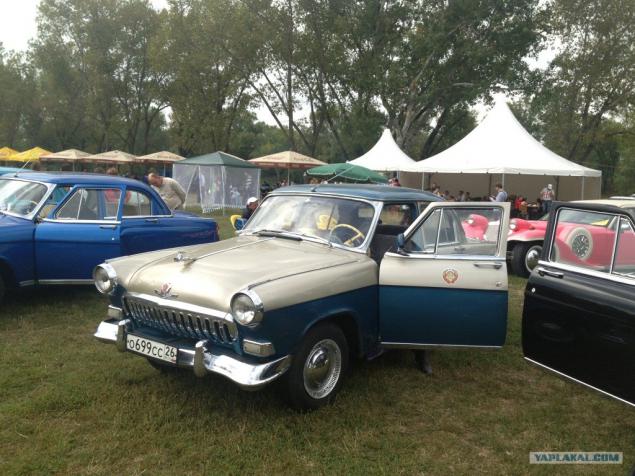 That in my humble opinion the best representative of the family GAZ 21. Condition super! Of course, as part of this show!
45 photos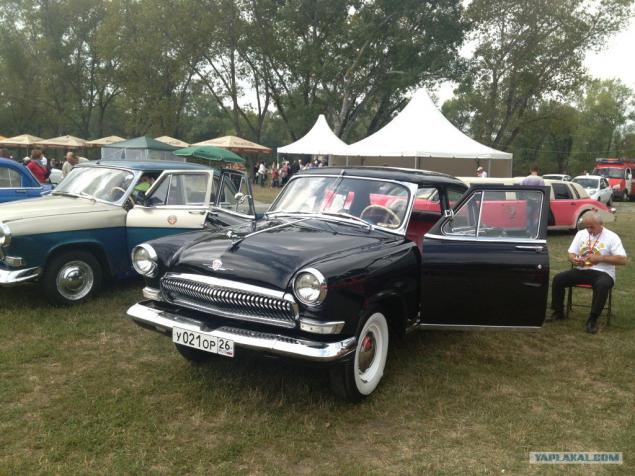 46 photos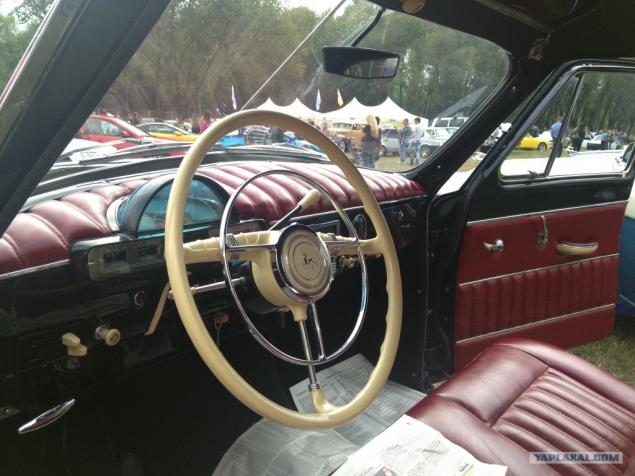 47 photos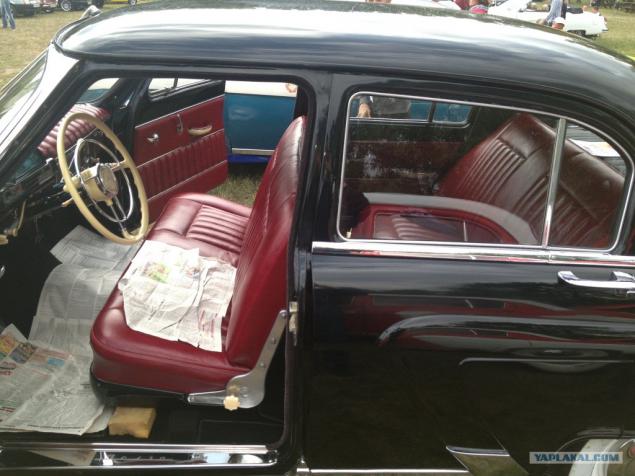 Source: