"Constitutional crisis of 1993" - the conflict of the two branches of the Russian authorities, which took place 21 September - 4 October 1993.
According to unofficial information in the days before the killing 1,300 people. The peak of the crisis occurred precisely on October 3-4, 1993. These days marks the 16 years the tragic events of our history.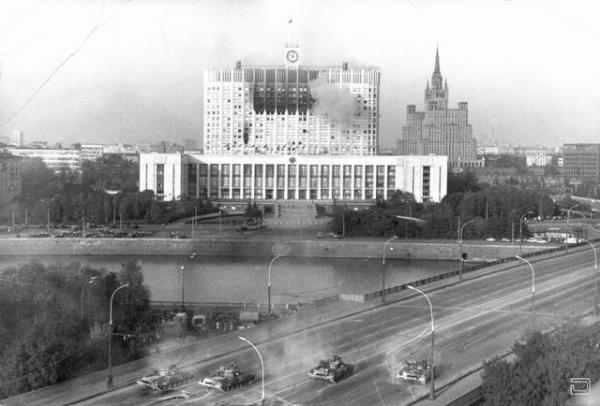 © newspaper «Tomorrow»
16 years ago. The shooting of the White House. How it was.
At a time when the Russian Constitution, according to supporters of Russian President Boris Yeltsin, became a brake on reform, and the work on the new edition was carried out too slowly and inefficiently, the president issued a decree № 1400 "On the phase of constitutional reform in the Russian Federation", instructing the High Council of the Russian Federation and the Congress of People's Deputies to stop their activities.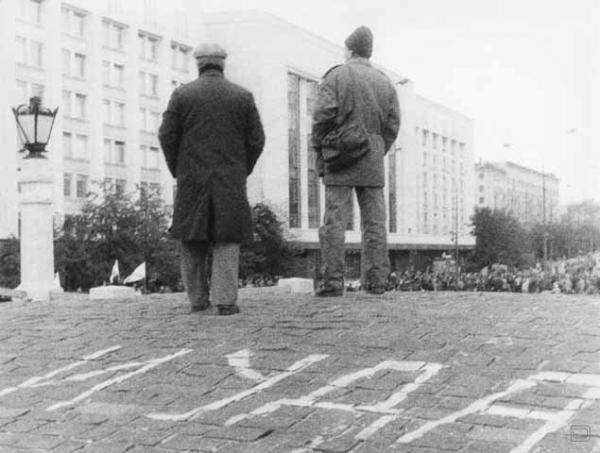 © newspaper «Tomorrow»
The Constitutional Court of the Russian Federation, meeting in emergency session, came to the conclusion that the decree in twelve places violates the Russian Constitution and according to the Constitution is the basis for the removal from office of President Yeltsin.
The Supreme Council refused to obey the unconstitutional presidential decree, has described his actions as a coup.
Supporters of legislative power in the government and pro-government media called the "red-brown", "communist-fascists", "putschists", "rebel", "red-brown werewolves", "stupid bastards", "scoundrels", "adventurers", " cold-blooded executioners "and simply" killers ».
They themselves called themselves "defenders of the Constitution" and "defenders of the Parliament" .They also expressed objection to calling them "opposition", as represented by the higher (under the Constitution), government (Congress), and two of the three existing branches of government - legislative and judicial.
September 24, under the pretext of the fence Muscovites "armed militants entrenched in the parliament", access to the House of Soviets was completely blocked by the police and the newly arrived MPs could not get inside.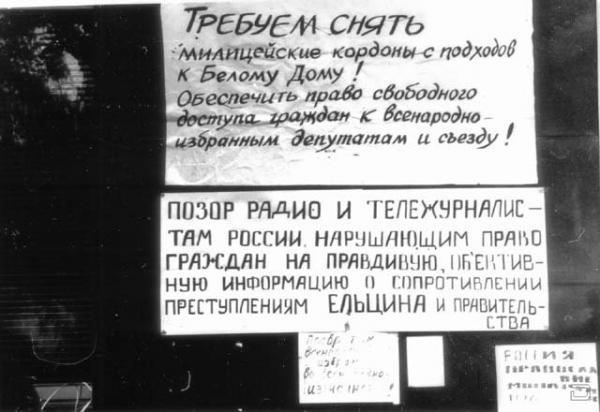 © newspaper «Tomorrow»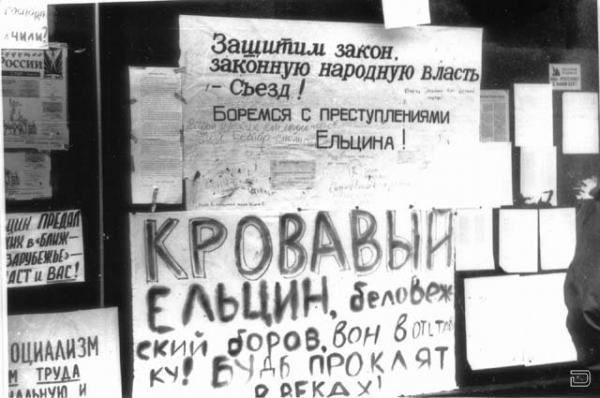 © newspaper «Tomorrow»