We have already published a photo report about an attempt hitchhiked with a stool in Moscow. Today you will find a kind of continuation taburetochnoy history. At this time - it's a flashmob on Red Square with the participation of the same stools, photo story which belongs fotobloggeru Sergei Mukhamedov.
"By the announcement of the action" Stool in Red Square "no one took seriously. Still, he began with the words: "Blow up along the main square of Russia ...". Next wave of about freedom, love, creativity and the right to sit on a stool at any point on the globe. The comments were joking about the extreme, a support group of people in the same shoes and remembered the failed Kremlin pillow fight. The organizers are already familiar to me in one of the reports, call up, find out the details, expressing doubts and get back a strong belief in the rally. "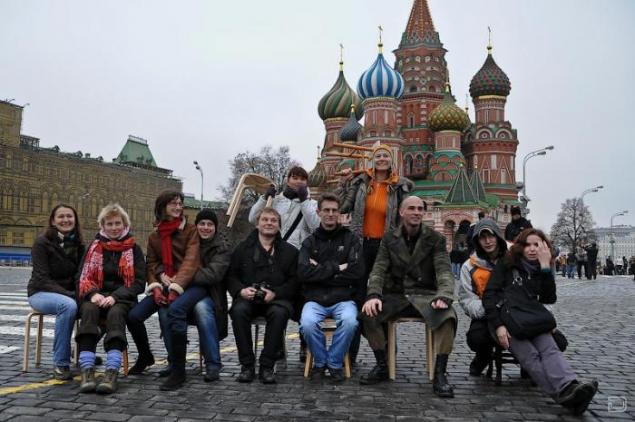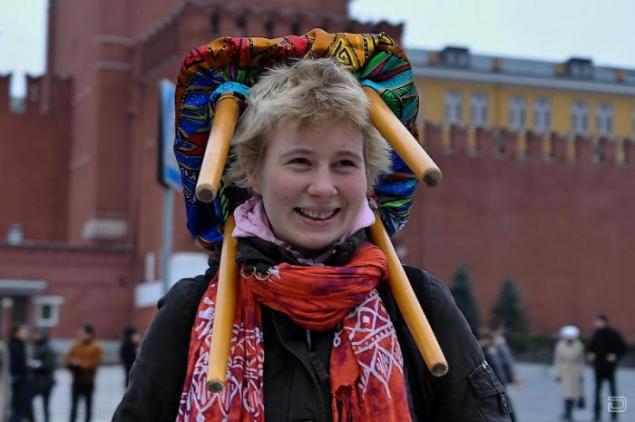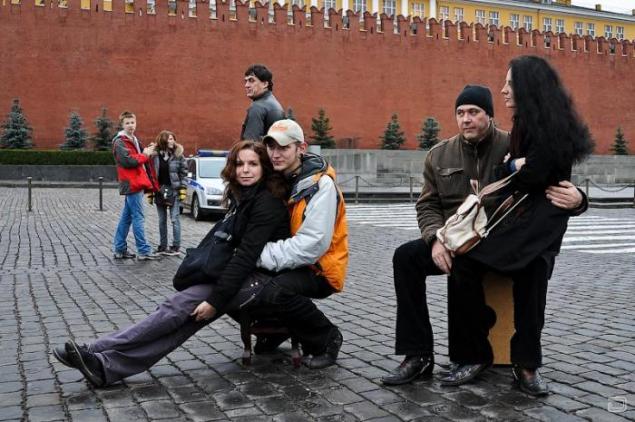 2) For half an hour before the appointed time on the Red Square are already two stools.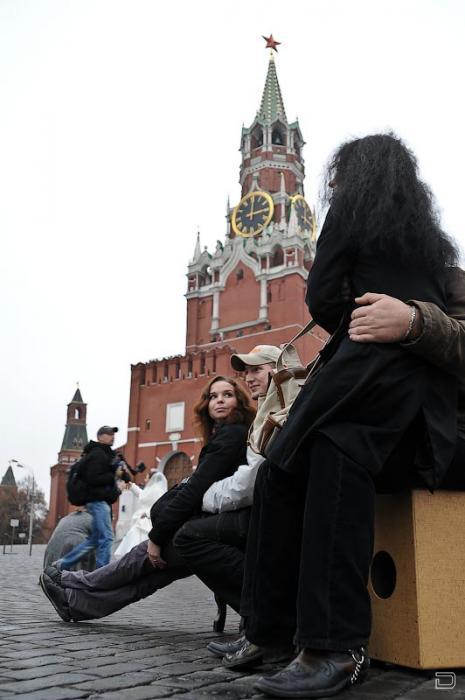 3) Beat chimes. At this point, all fleshmobery had to take their stools, but there is only one we are.