Yesterday at the Red Square was an impromptu flash mob protivogazny.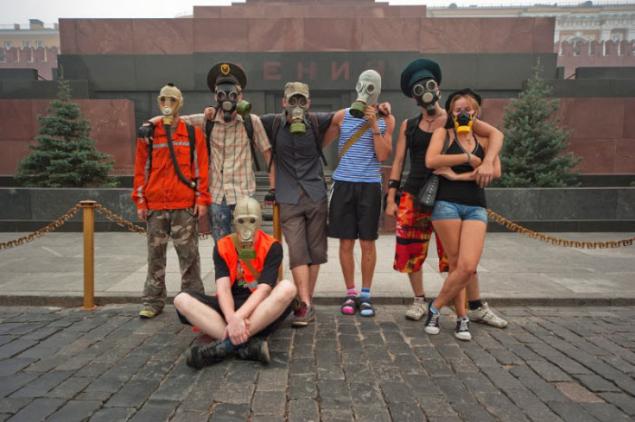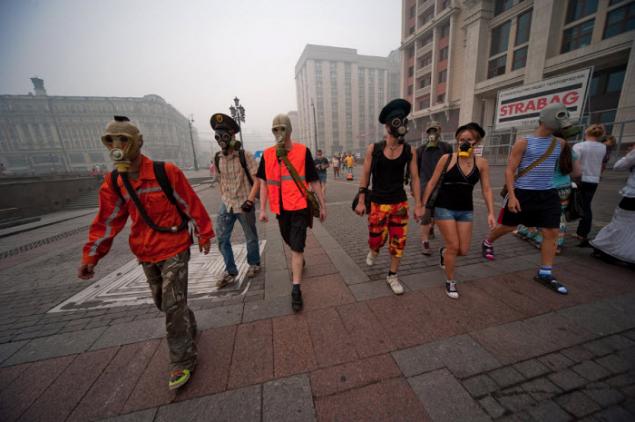 By the way, a gas mask - really good, and perhaps the only effective protection against smoke. Breathe it much easier to just review too narrow. Better to take a panoramic mask.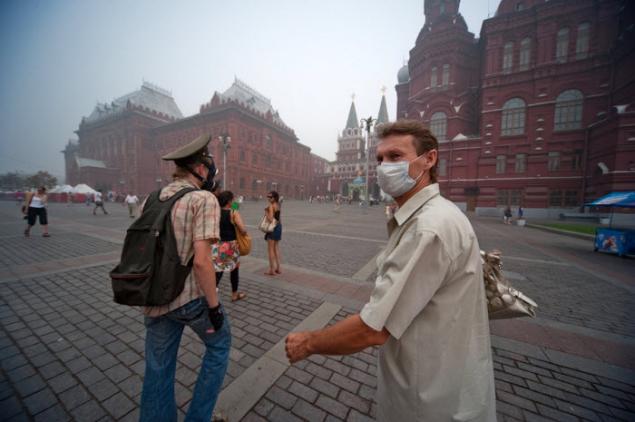 In addition, gauze bandages have not saved, no matter how much wetting them with water.