Stockholm Subway (Stockholms tunnelbana) is often called the longest art gallery world.
About 90 of the 100 metro stations offer visitors the opportunity to get acquainted with the work of
Representatives of various kinds and art directions. Here and fabulous grottoes
(many stations cut into the rocks as the cave), and sculpture, and the corners of classical architecture,
and wall reliefs, mosaics, graffiti and even video installations. In the subway often hosts exhibitions.
His work of the Stockholm subway provide several hundreds of artists.
In the past year the government has invested in the underground gallery of about $ 1, 5 million.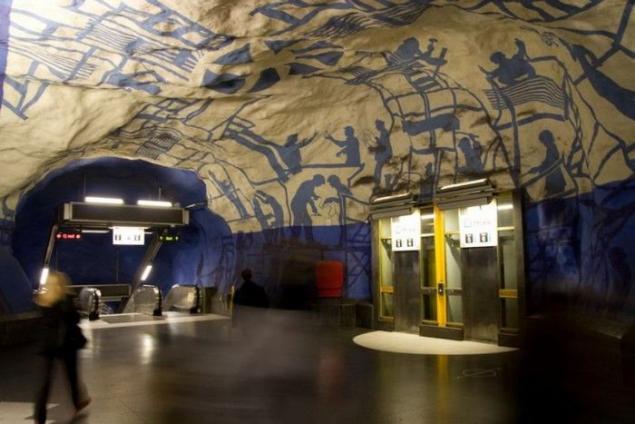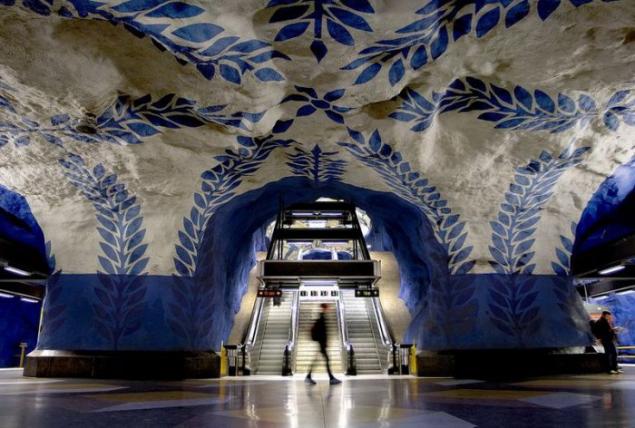 Station T-Centralen.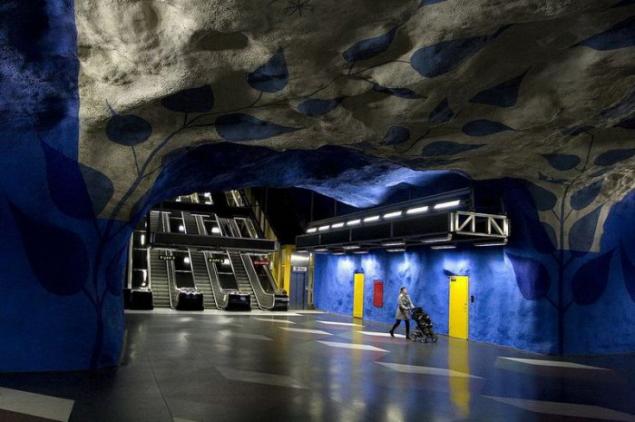 The walls are painted blue, painted blue arches image branches with leaves and silhouettes of construction workers.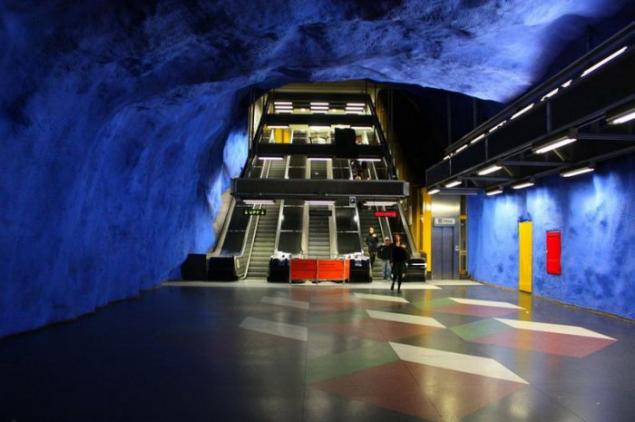 Total Stockholms tunnelbana consists of three lines: Blue (Bla Linjen), Red (Roda linjen) and Green (Grona linjen). All three lines converge at T-centralen, where the main railway station (Central Station), the central bus station (CityTerminalen).