Grant takes photos for many sports publications, but he recognizes that skiing - it's his strongest passion.
This photographer produced pictures that leave no one indifferent.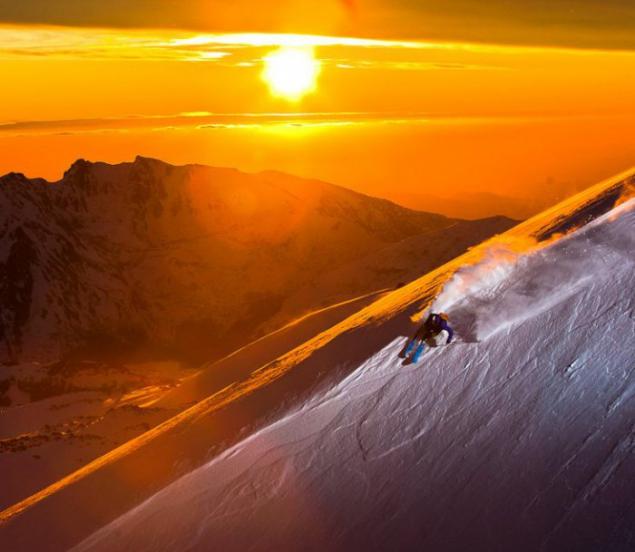 The first ski competitions were held in Norway since the middle of the XIX century, after which a few decades this craze quickly spread across the European continent and even penetrated into the distant America. Of course, in those days there were no special rules, techniques, methods, and such a variety of skiing. It was enough, stay on his feet during the descent, to overtake their competitors.
Ski Resort Whitewater, British Columbia, Canada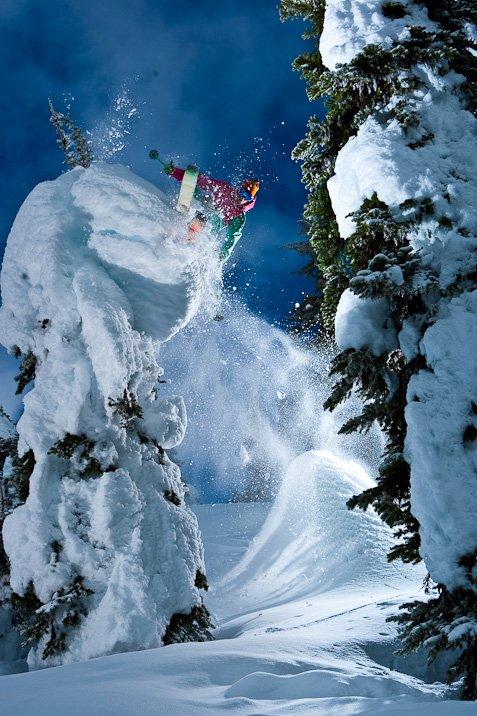 The program of the Olympic Winter Games include 5 sports disciplines of Alpine skiing: downhill, Super G, Giant Slalom, Slalom and Super Combined. Speed ​​of the sportsman during the passage of individual sections of the route downhill at over 140 km / h and the length of the flight when jumping - 40-50 meters.
Ski resort Portillo Chile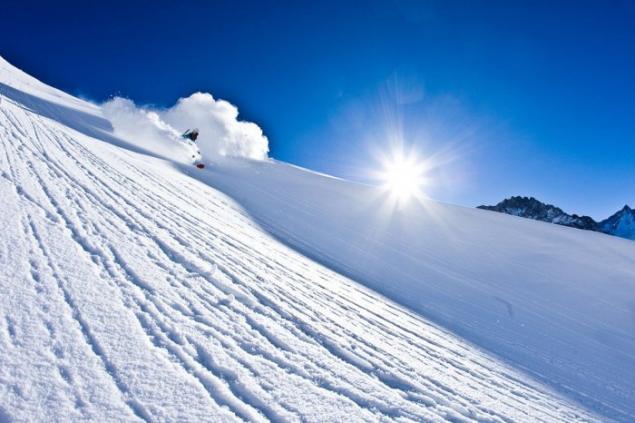 Freestyle - kind of like skiing and snowboarding. The structure consists of freestyle ski acrobatics, ski cross, mogul and Freeskiing-skiing, one of the youngest and most spectacular destinations
Ski Resort Revelstoke Valley, British Columbia, Canada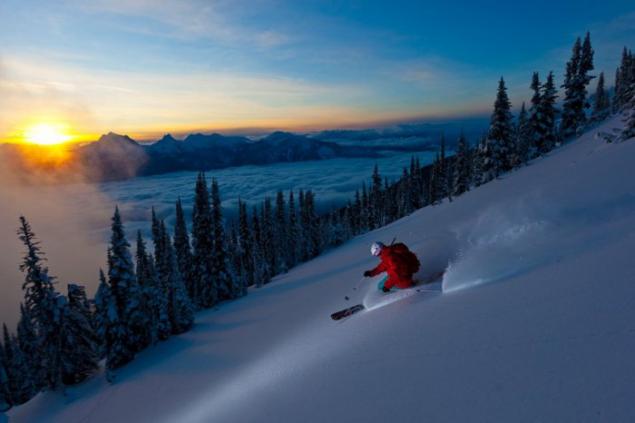 Freeride - snowboarding or skiing trails and is prepared, as a rule, outside the service area of ​​the ski industry. It is believed that when riding on the virgin snow most fully reveals all the possibilities of skiing and snowboarding. However, freeride skiing and promises many dangers associated with an unfamiliar area, such as the possibility of avalanches.
Mount Baker, Washington, USA - a volcano. And the active volcano. He is part of a chain of volcanoes in the Cascade Mountains, which are part of the Pacific Fire Belt.