The evening of 21 January in the "boatman" Rally "Night Requiem" to mark the anniversary of the storming of the village. People lit candles, and the ringing of the bell recalled Chronicle multi-day blockade, and the names of comrades that no longer exist. The event ended with the reading telegrams addressed to Russian President Dmitry Medvedev. According to the inhabitants of a disgraced the village, it was Dmitry Medvedev to stop the demolition of houses and returned the people hope.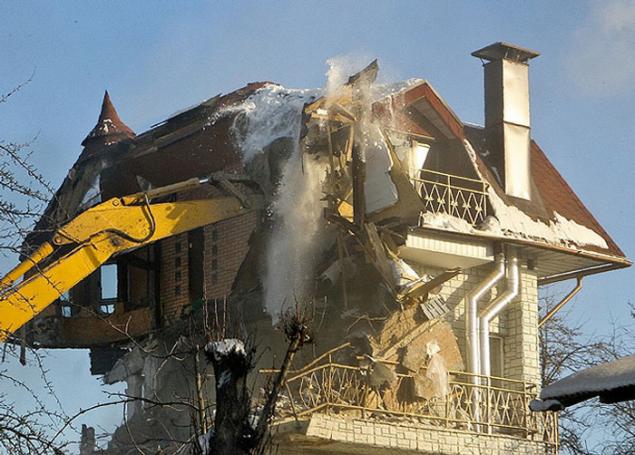 A year ago, at three o'clock in the morning in the village of "boatman" broke the bailiffs, backed by the Special Forces. He began the demolition. People threw themselves under the bulldozers, barricades, went into a melee. As a result, multi-day siege ended the blockade, and the frozen Moscow River floodplain was the only connection with the "mainland." A peculiar "way of life».
Today, those days of heavy crucifix reminds that residents have set before the action. On zabore- white Whatman paper with pictures of those who did not.
For each bell rang
Yuri treasure, board member of the garden community "boatman", asked to collect a minute of silence to honor the dead comrades. "18 people died. Many of them are veterans. I'll read the whole sad list, and in the memory of every person will ring a bell, "- said the Treasure.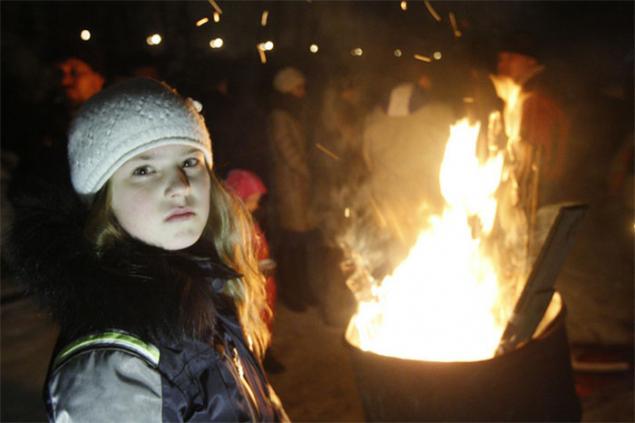 After the service, Yuri Treasure reminded the audience that the fate of "boatman" is still not resolved, but its inhabitants are sure that here again this summer blossom apple orchards, turn green arborvitae, and there will be light in the homes.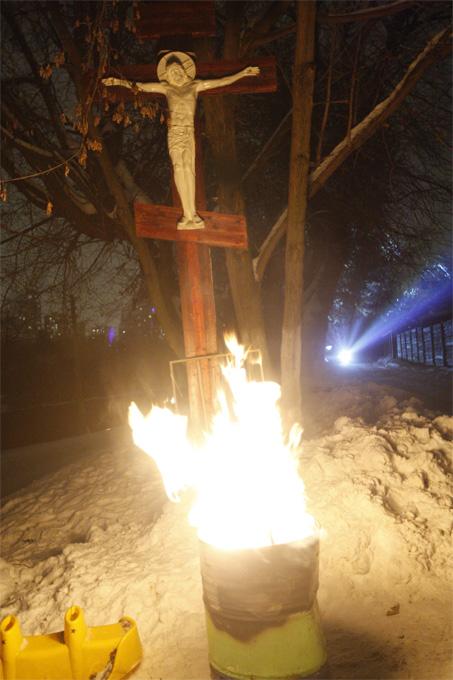 As it was
Demolition of houses in the SNP "boatman", caused a public outcry, began to address the Kuntsevo court in Moscow, which considered the building, located in the floodplain of the Moscow River unlawful, since the village is located on the lands of specially protected park "Moskvoretsky". Also in the decision stated that the owners do not have the proper documentation to the ground. Residents of "boatman", despite the extreme cold, were on duty at the entrance to the village, trying to prevent the demolition of their homes. When it was demolished more than 20 homes and no power. Demolition suspended during the investigation of the Prosecutor General of the Russian Federation. However, the light in the house is still not given