Visited the campaign "Black Flags».
What can I say - on the one hand, I do not like street racing. I believe that they are in excess.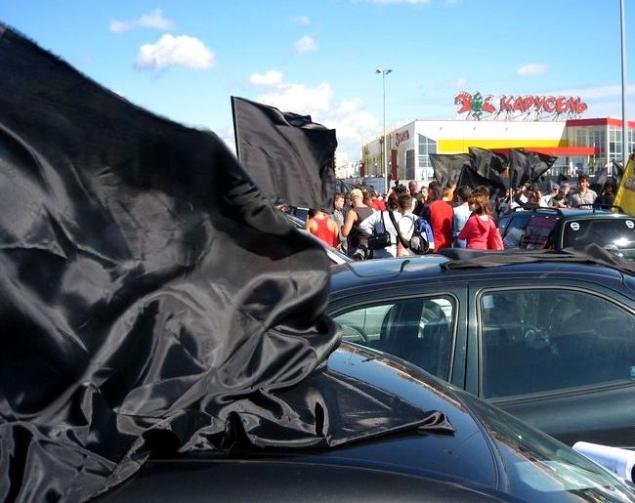 On the other hand, GIBDDshniki - worse. Do you know why?
They are killing people and hiding from the scene.
In general, here's a report - I do not know how he would live until Monday, but it was originally the same as you are reading it here. Hopefully, in the home office was not castrated.
Office address here such:
www.rosbaltpiter.ru.
However, we have a strong firm, tries to send there have already learned, so I believe - everything will be fine and this text there will.
But - just in case, and lay still here.
To make it.
The slogan "the SDA all alone!" Did not like the police
The action against the tyranny of police road patrol service was held in St. Petersburg on a grand scale - not less than two hundred cars and about five hundred people held a rally, which harshly criticized the actions of the police department of St. Petersburg and the local prosecutor's office.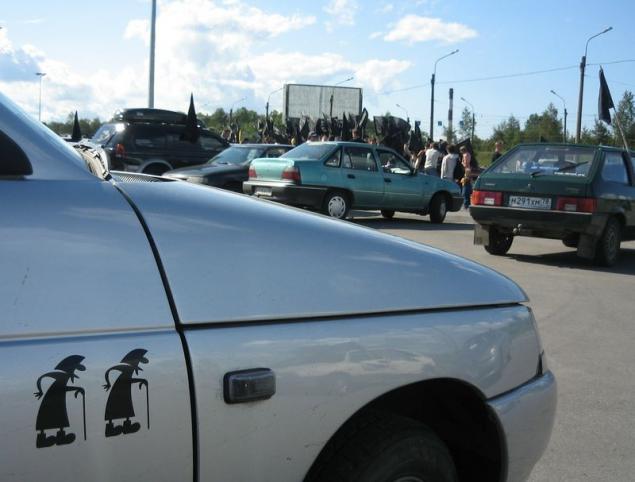 Recall that the action took place in memory of the death of 20 July, the Far East Avenue Eugene Grigorovskiy, who, according to eyewitnesses, was attacked by machine DPS "Ford Focus" №o0358 78rus, was moving in the opposite lane.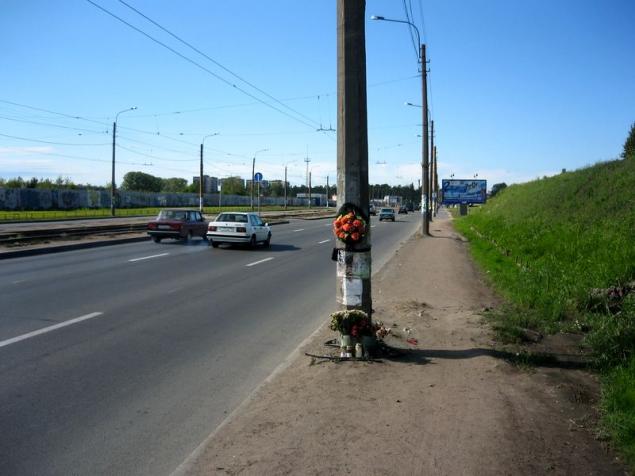 Trying to avoid a collision, swerved sharply Grigorovskiy and crashed into a lighting column, and the car traffic police fled the scene.
Kollontai Street, where the parking lot hypermarket took action, was virtually encircled by traffic police - they were there every three to five meters, and parking in advance surrounded the two buses with riot police, three "tragus" Nevsky police station and several patrol cars DPS.
Characteristically, that "under the distribution of" traffic police were not even involved in the action citizens - so, in front of the correspondent of IA "Rosbalt Petersburg" at the direction of the traffic police officer tow machine plunged woman who came shopping with two school-age children.