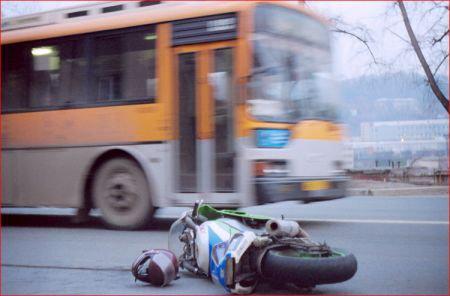 On Monday, representatives of the Moscow region traffic police reported three similar accidents that have occurred over the weekend on suburban routes, and in which people died.
In Klin district driver of the car "VAZ-2108" hit a 24-year-old girl and fled the scene. The victim died. Delay the owner of "Lada", which was a citizen of Georgia, an inspector in the village managed to Shevlyakova.
A second similar incident occurred after 2 hours Yegorievsk. There's the car driver "GAZ-3221" ran over a 18-year-old. The boy was hospitalized in the central district hospital in the city, where he died from his injuries. In this case, escaped from the scene of the accident the driver was also found.
Fortunately, the third accident, which occurred in the Istra district, tragedy has not ended. 48-year-old woman, who knocked the driver "Lada", survived. The alleged perpetrator of the incident in this case managed to detain.
Combines three incidents that all drivers have tried to escape.
"According to our observations, such demeanor is typical for either drunk drivers, or for those who do understand that broke the rules, and feels guilty," - said Deputy Head of the Propaganda Department of the State Traffic Safety Inspectorate of the Moscow Region Yuri Bezrukov.
By danym gaishnaya statistics, 99% of motorists leaving the scene of an accident before the arrival of the police, still detained. As reported by the traffic police, in the first eight months of 2008 near Moscow drivers voluntarily left the scene of an accident in 2092 cases. "Compared to the same period last year the figure has improved - then we counted 3168 of such cases," - said Bezrukov.
According to him, the largest number of traffic violations committed in Moscow when passing pedestrian crossings.
The recent campaign "Operation Zebra," which the traffic police conducted jointly with the media, showed that teach motorists to comply with traffic rules and pass on unregulated pedestrian crossing is not yet possible. Only every second brakes before the "zebra", noticing a pedestrian, the other, on the contrary, tight gas, reports NEWSmsk.com.
Every day, traffic police detained more than 500 car owners who have committed violations at pedestrian crossings. And they do not become less. Because rather sharply raises the question of increased penalties for such violations to the "Zebra". Now the penalty is $ 100. Of course, such a small amount can not change the behavior of the driver on the road.
According Bezrukov, in late August of this year the traffic police near Moscow sent a Mosobldumu materials to toughen penalties, especially relating to drivers who leave the scene. However, the response of the initiators of the deputies amendments have not yet received.
Author: Franki
Source