Footage taken during official receptions, dinners government and other similar events, which over the years have participated American politicians and various celebrities.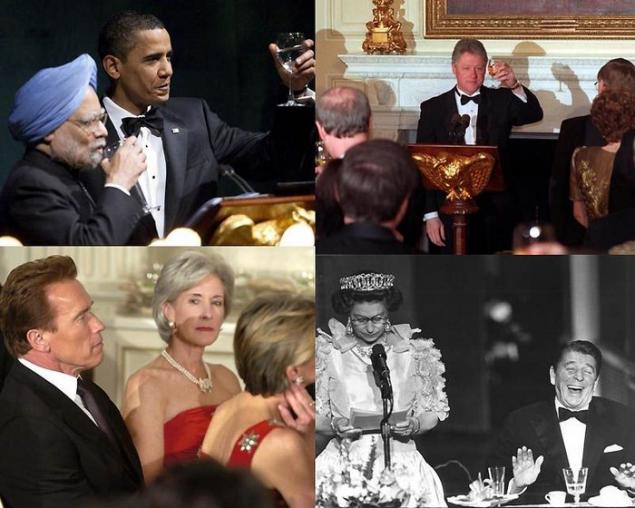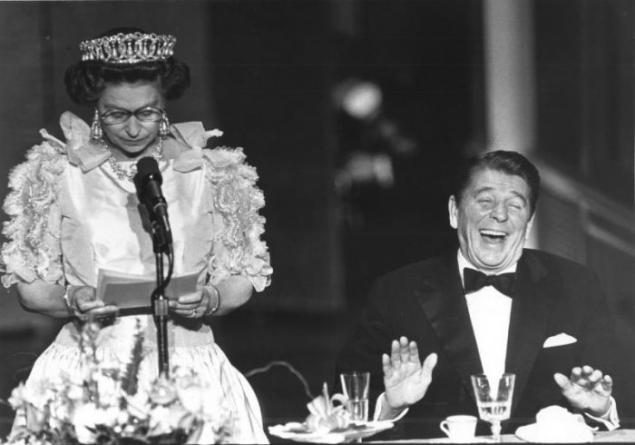 Queen Elisavet II with a serious look terrible jokes about California weather, and President Ronald Reagan happily laughing at a dinner at the Museum of San Francisco, March 3, 1983. (UPI Photo / Rypka / Files).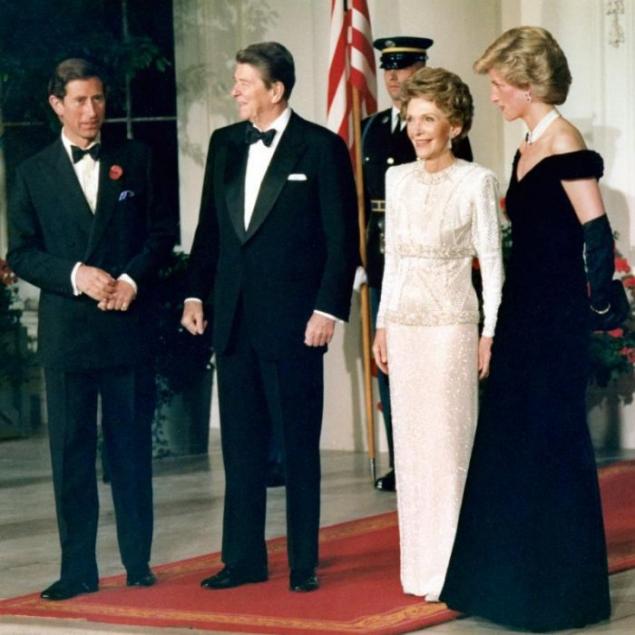 President Ronald Reagan and First Lady Nancy Reagan talking with Prince Charles and Princess Diana at the White House at a government dinner November 9, 1985. (UPI Photo / Tim Clary / Files).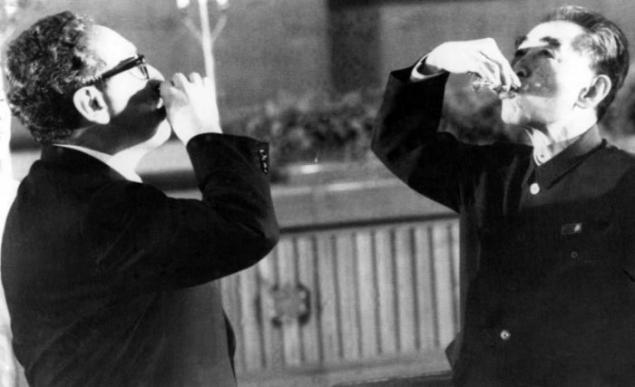 US Secretary of State Henry Kissinger (left) and Chinese Prime Minister Zhou Enlai drink at a banquet in the Hall of the People 10 November 1973. In his toast Kissinger said the United States made "good progress" in terms of normalization of relations with China. He added: "We are determined to do better and as quickly as possible to complete the progress that began two years ago." (UPI / File)