About two weeks it took a couple of enthusiasts environmental transport from Germany, without a drop of gasoline to travel more than 5000 km and cross Australia from Perth on the west coast to Sydney on the east. Dirk Gion and Stefan Zimmerer set out to outdo the most economical electric cars and hybrids, needs to be recharged, or at least a liter of gasoline per 100 kilometers. And they built their own, which is powered by wind net!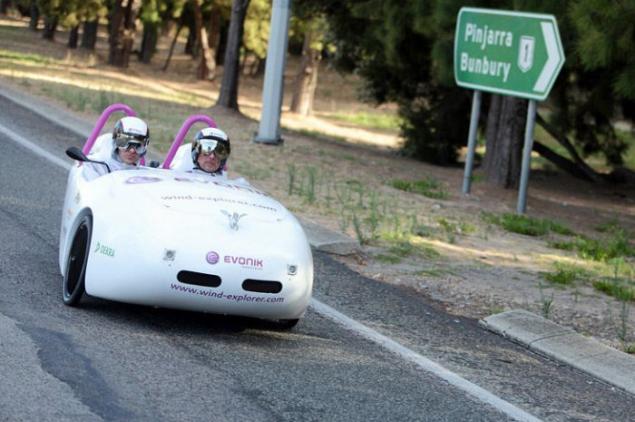 Their Wind-Explorer has turned conservative and close. The main luggage - foldable mast with wind turbine, which had mounted on the night halts to recharge the battery.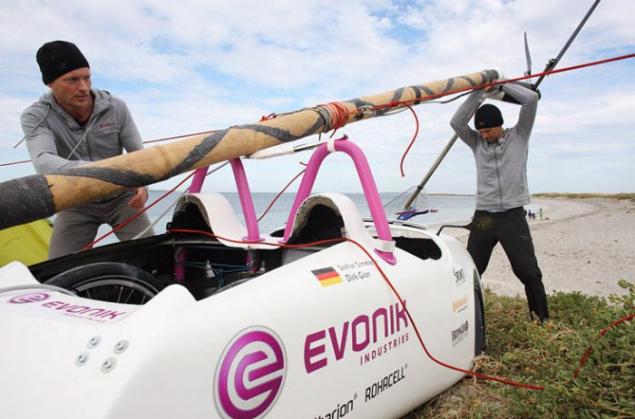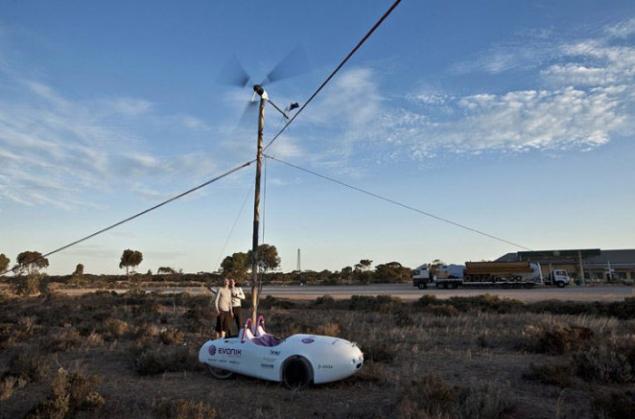 When normal daily run 400 km battery capacity is often not enough, and then come to the aid kite, or in a modern kite. He pulled the car with good speed - up to 90 km / h.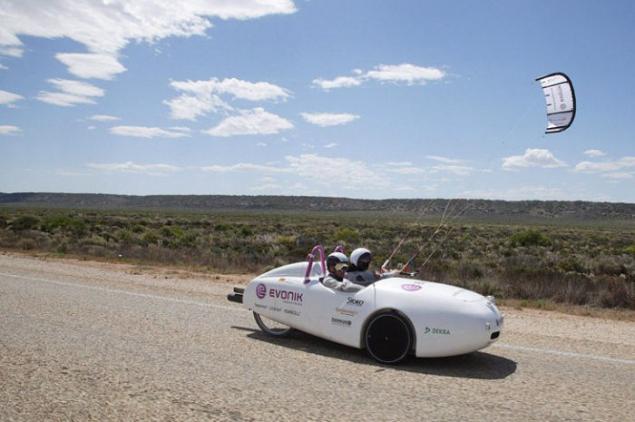 It seems vetromobil German enthusiasts more than some SUVs deserves designation SUV (Sports Activity Vehicle). Now its creators are determined to help everyone who decides to repeat their experience.
Today, the world's automakers are striving to create ultra-low and superekologichnye model, but they all require the development of special infrastructure, not to mention the price is not available in the case of hydrogen vehicles. Closest to translate dreams crept VW, which promises to launch soon on sale XL1 model at a rate of only 0, 9 liters per 100 km.