Venice always attracts tourists. There is always a lot of people. They are busy with their chores. Agree with gondoliers on a trip through the channels, noise, hiss, filled with all the restaurants, wash the strawberries in a drinking fountain, enjoys ice cream and admire the beauty of Venice.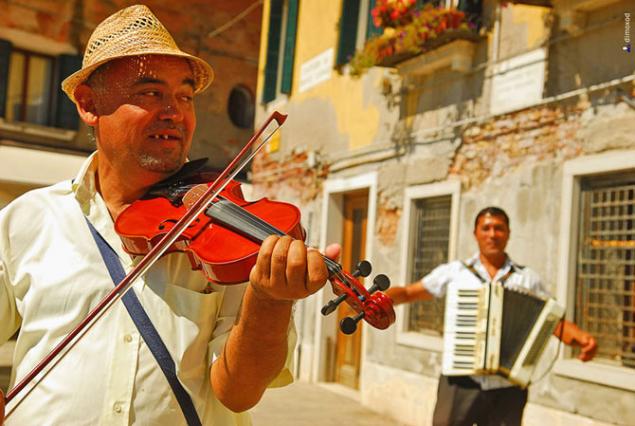 Gypsies from Romania over the counter people play for a fee.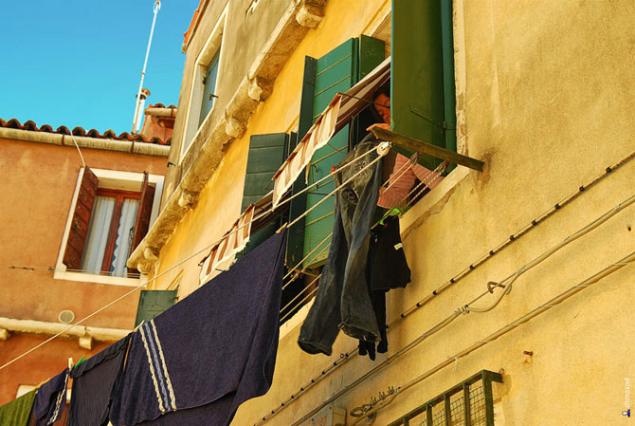 Hang laundry.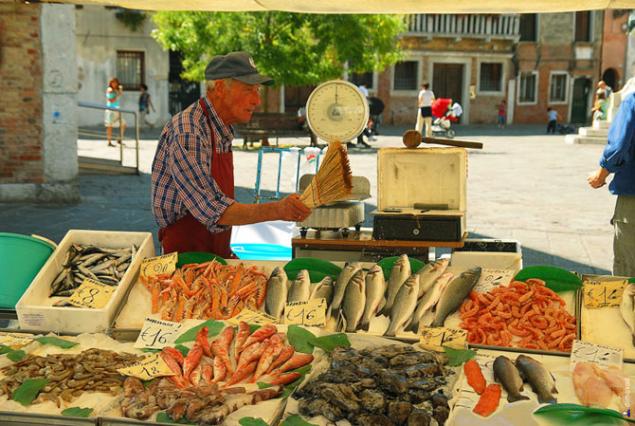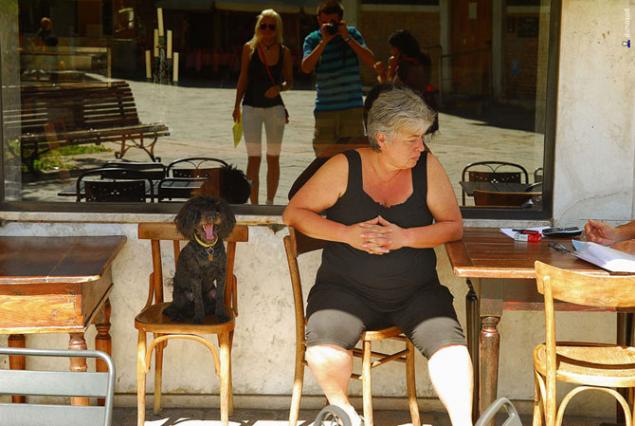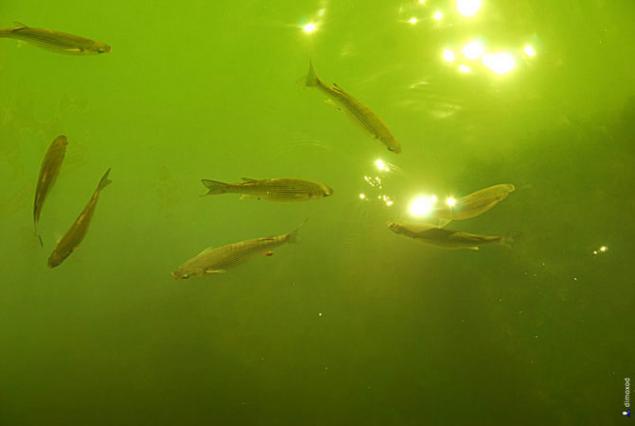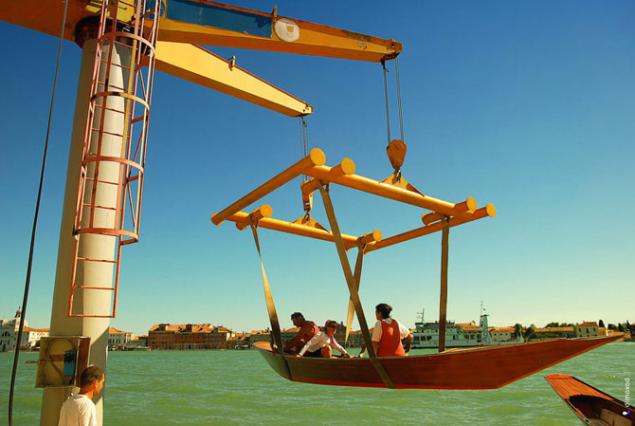 Hang laundry.
In Campo San Samuele was an exhibition of works from the collection of François Pinault. On the pier put a sculpture of a boy with a frog. This was probably one of the most significant works in the collection. But tourists grabbed the boy by the different places, and that it is not soiled by his side put the guard. Soon after we left it hidden under a glass cube.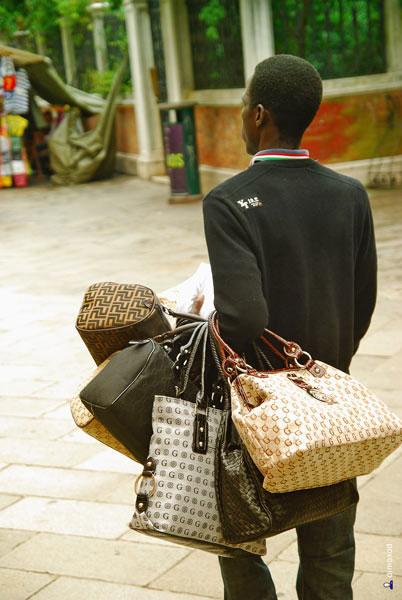 One of the distinguishing features of Venice. Merchants bag imitations of well-known brands.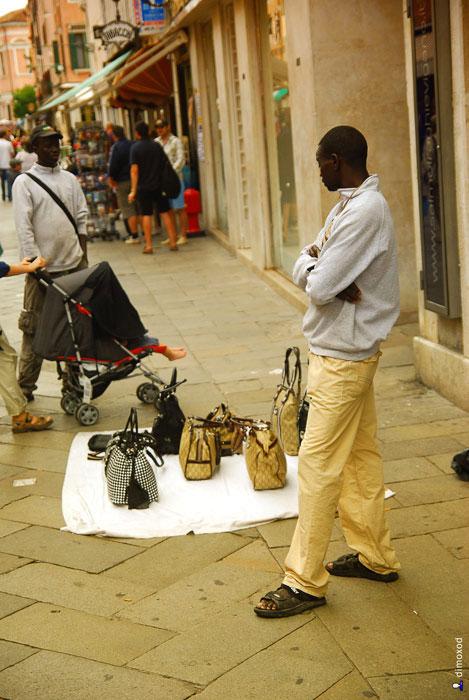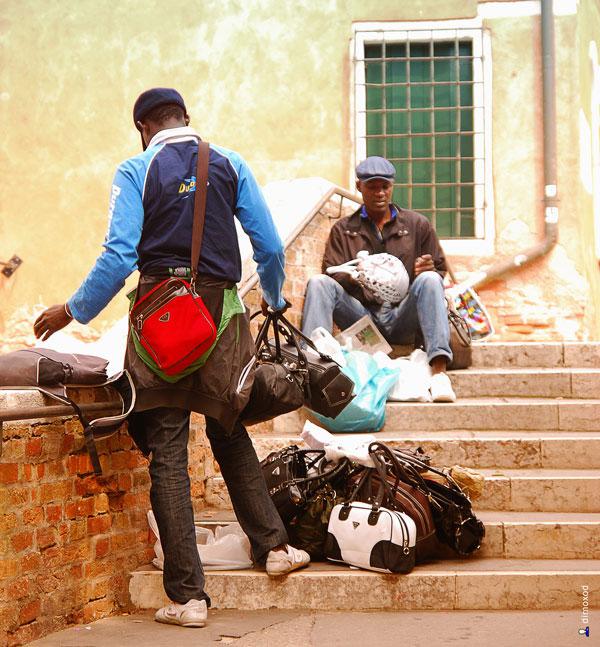 Accidentally came across in the morning to the place where they stick labels to the bags. It sounds like this: "Hey, tell me-ka 3 Vuitton and Prada 2.»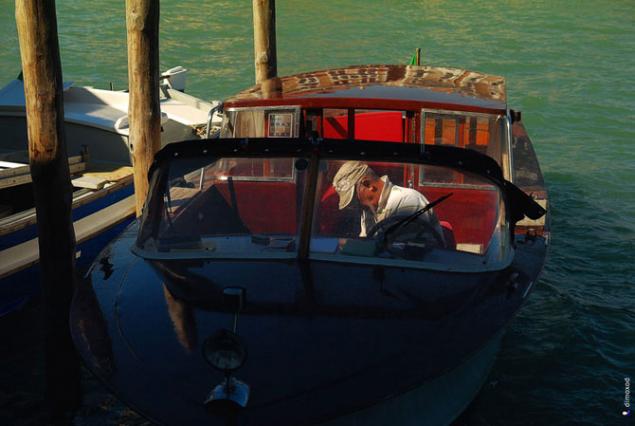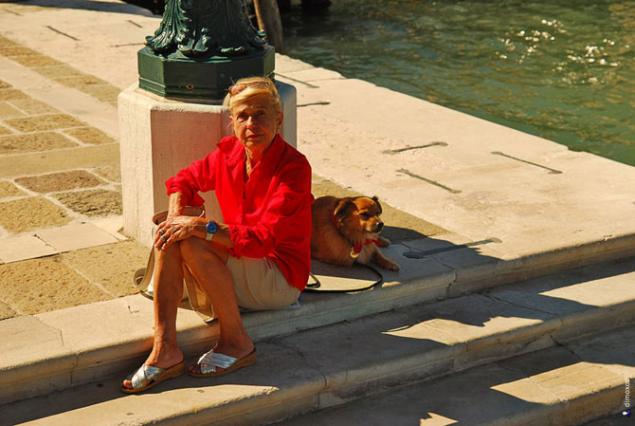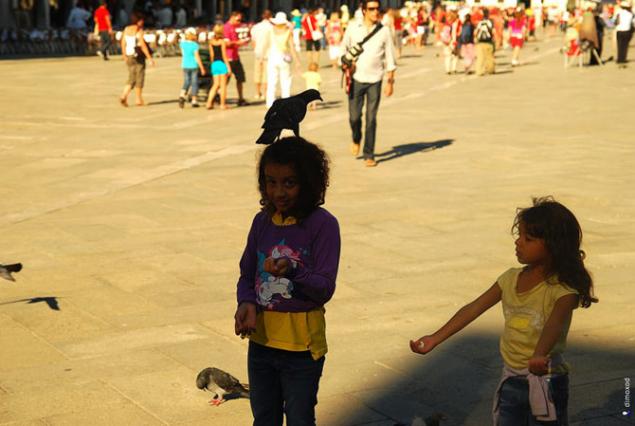 Piazza San Marco and the pigeons. At this time, more people than pigeons.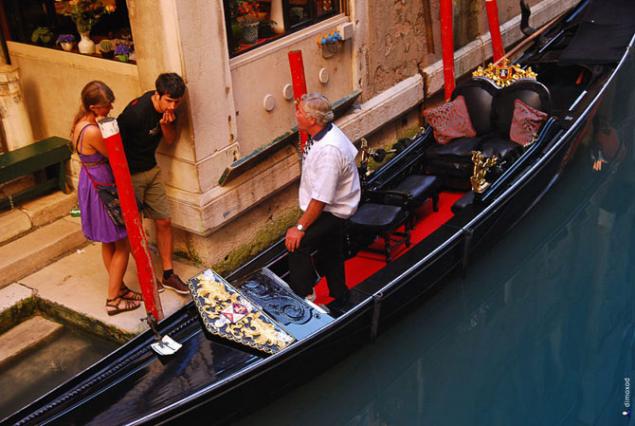 How much is the ride? 80 euros for 30 minutes. Hmmm something expensive. But as the same leave Venice without making it.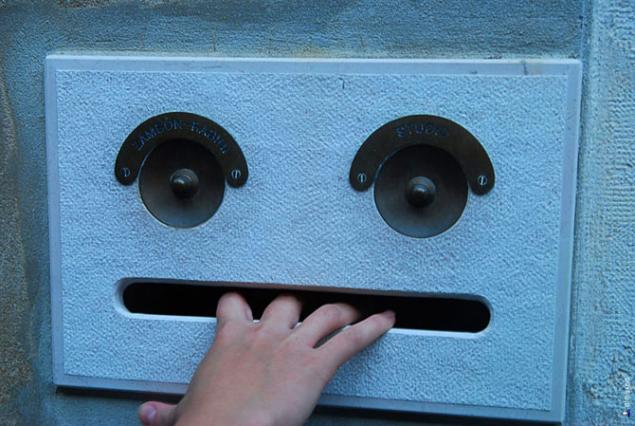 Another distinguishing feature of this Venice calls home.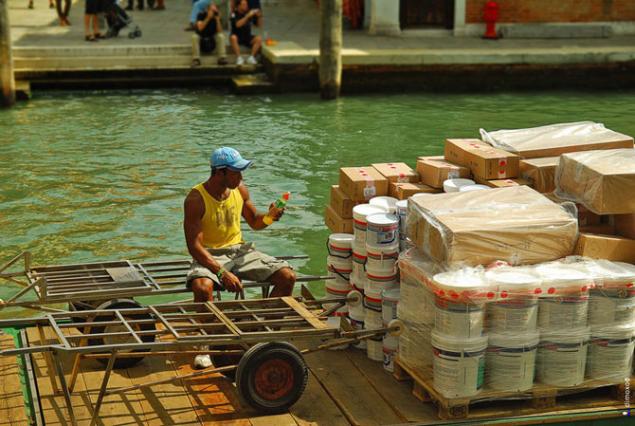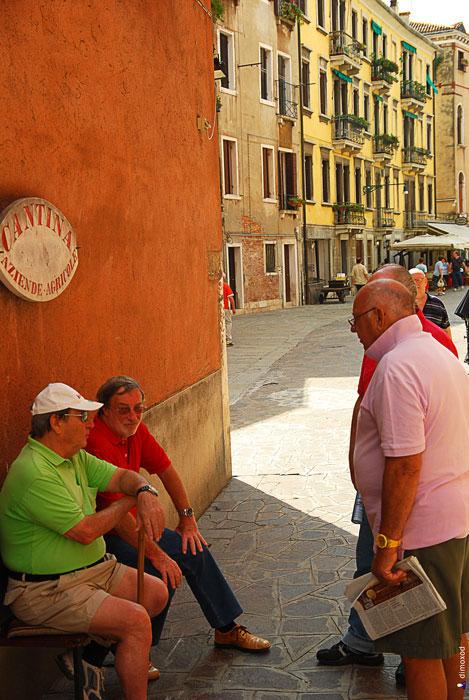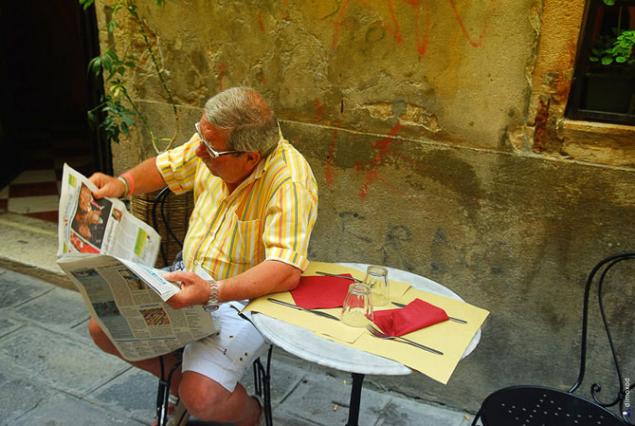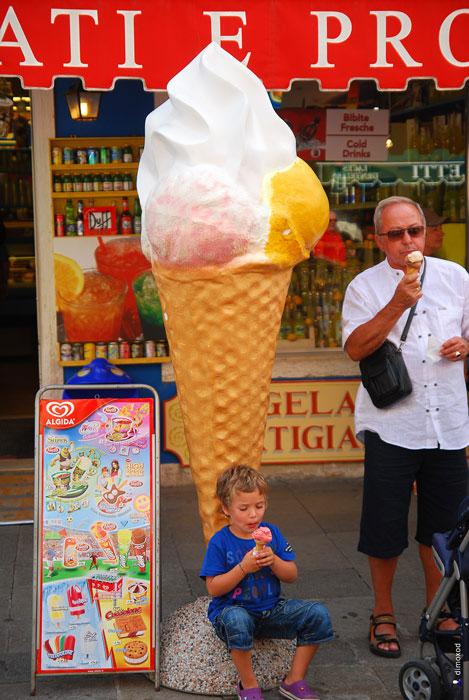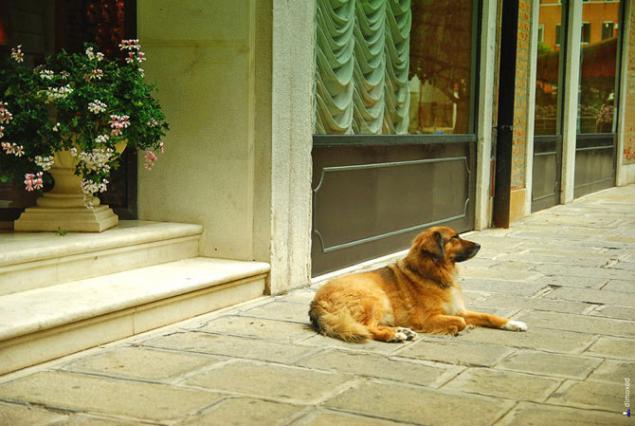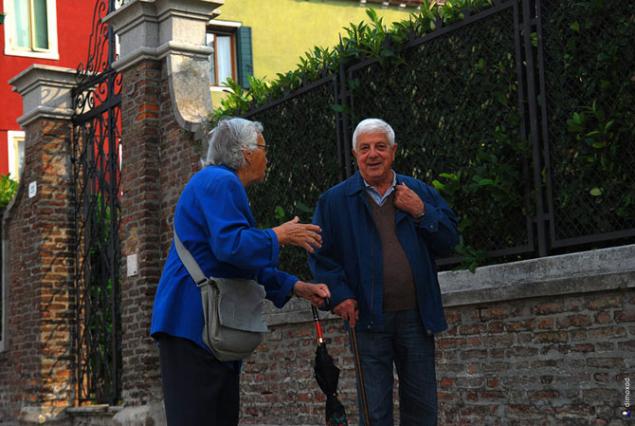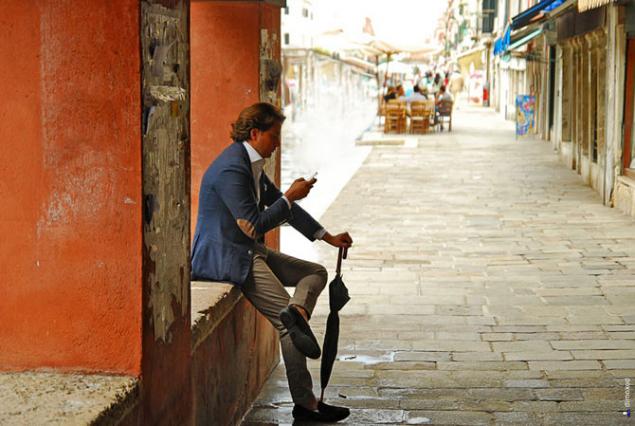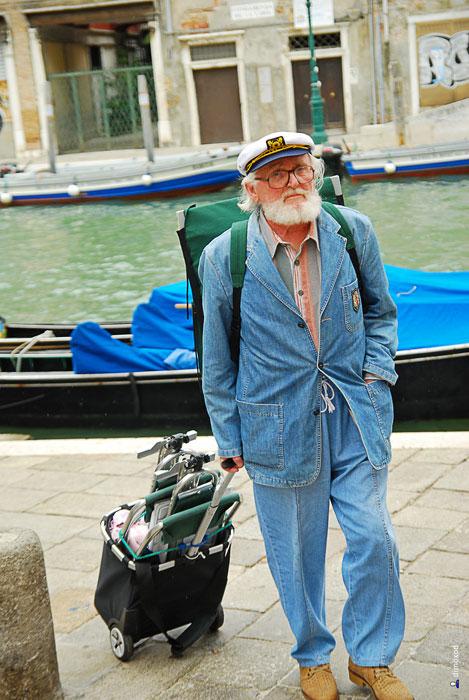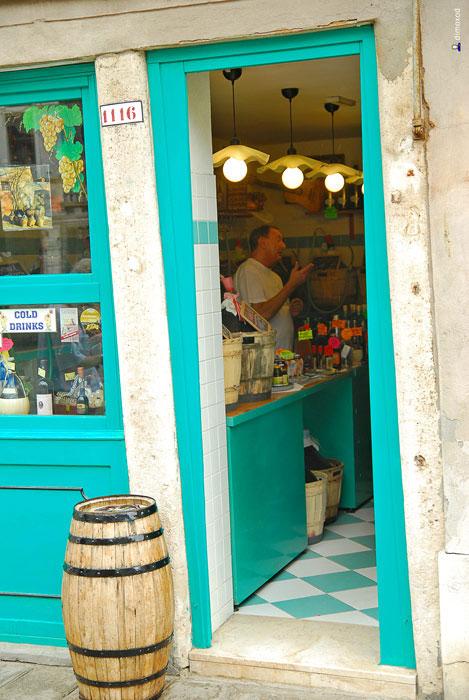 The usual shop. It can easily wait 20 minutes until the seller will discuss all the news with another visitor. But no one gets upset, all smiles and to wait until their turn.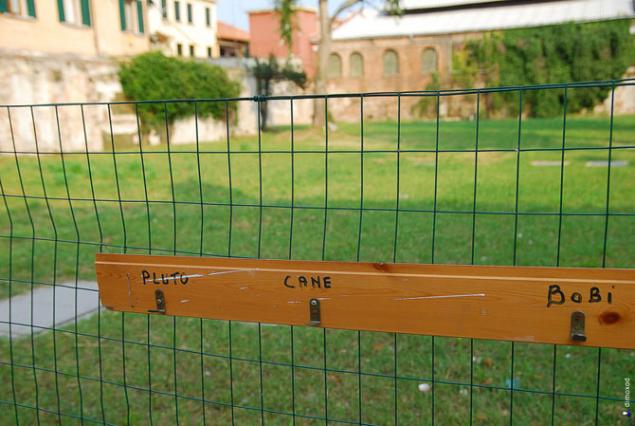 The island of Murano. On the island is not a lot of kids playing on the field, so that all the hooks in the locker room are signed.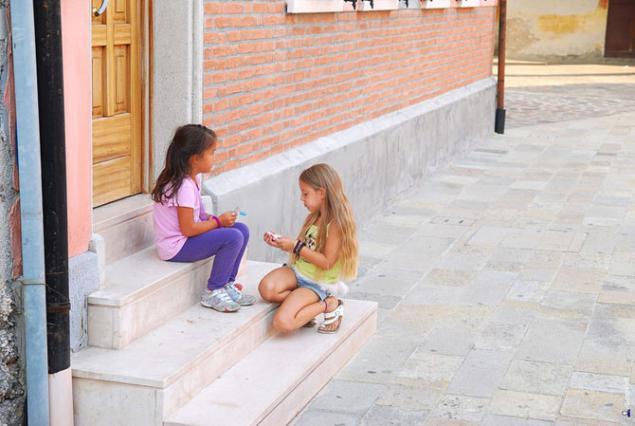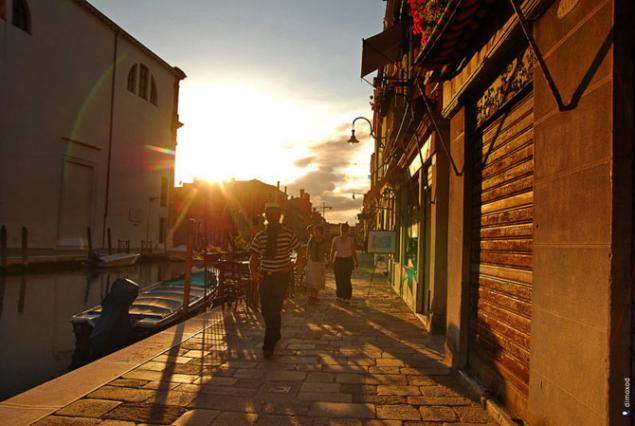 Very nice promenade in Venice. There are practically no tourists. Many boats, benches and restaurants for their own. And always a crowd of Venetians.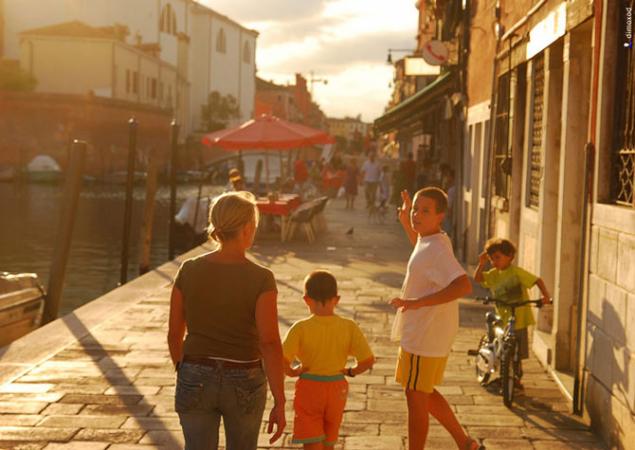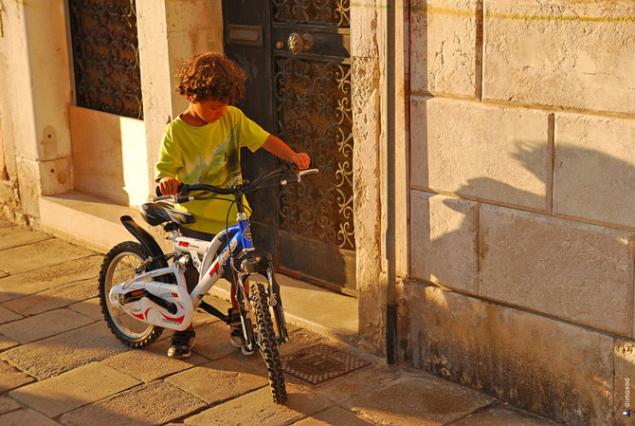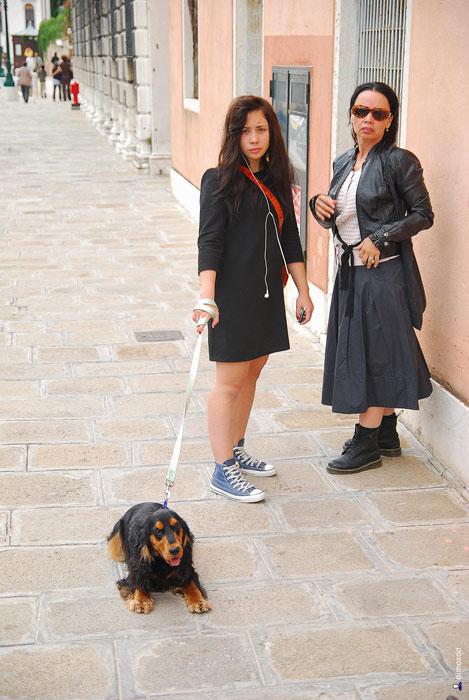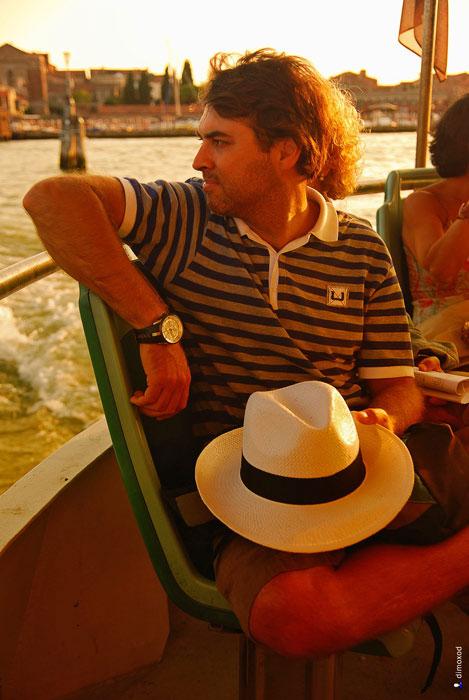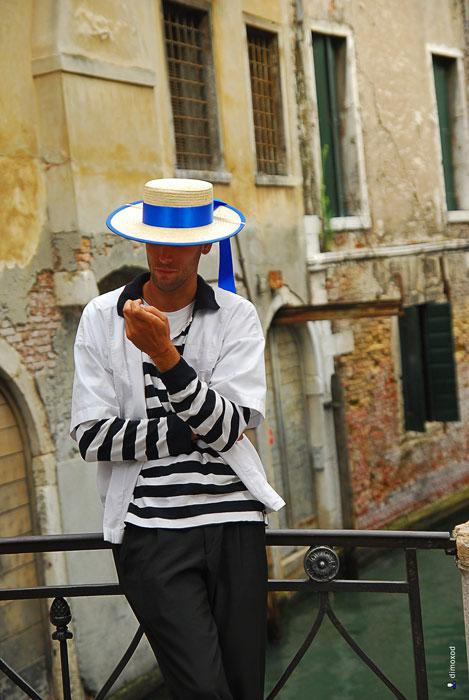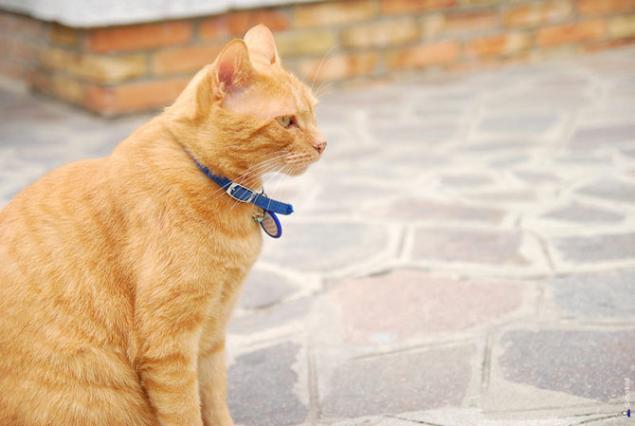 Almost all cats and dogs who run through the streets, there are medallions with the name and address.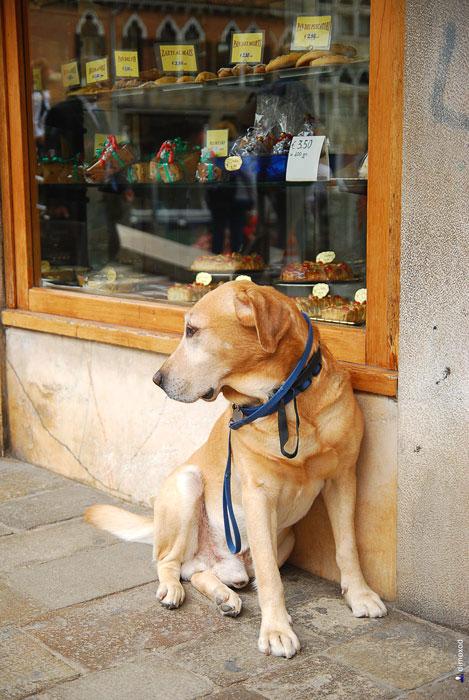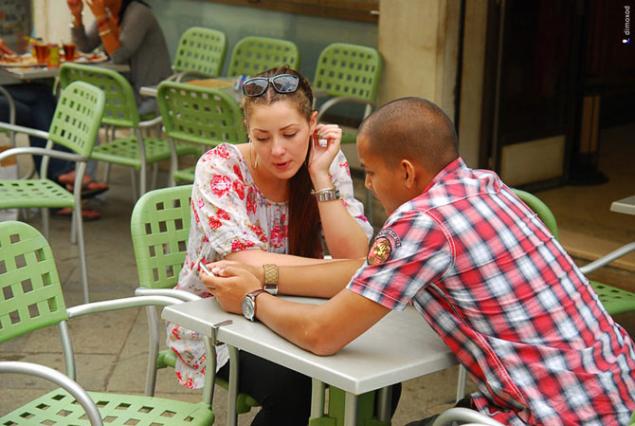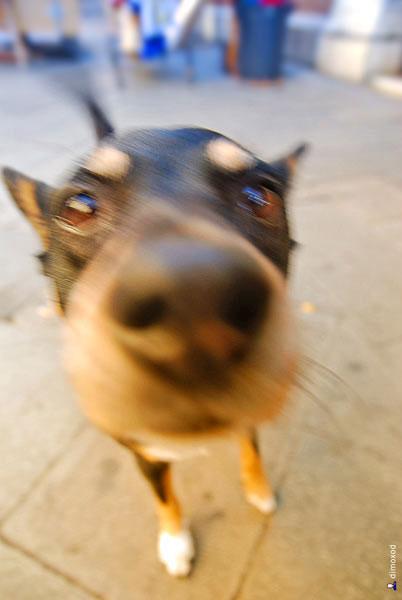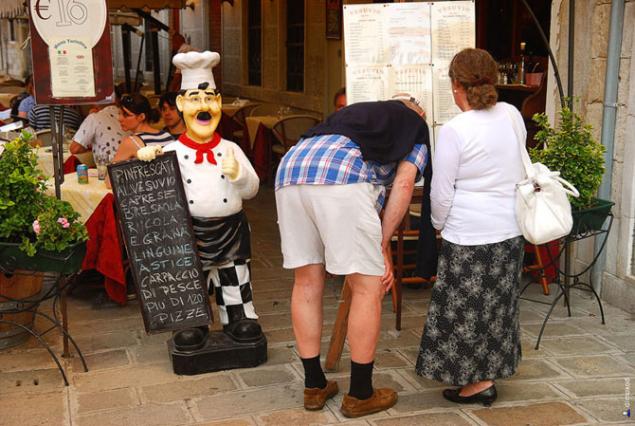 "To us this tasty select»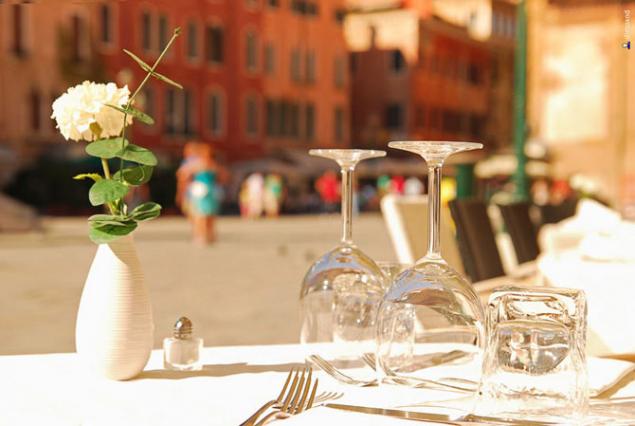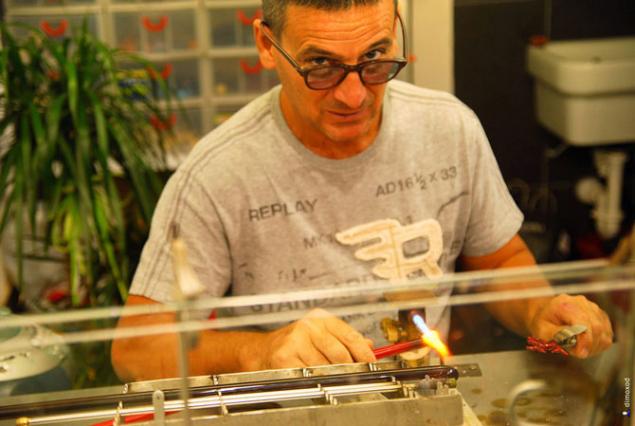 The island of Murano. Master glass.
Venetian unemployed.