Venice always attracts tourists. There is always a lot of people. They are busy with their chores. Agree with gondoliers on a trip through the channels, noise, hiss, filled with all the restaurants, wash the strawberries in a drinking fountain, enjoys ice cream and admire the beauty of Venice.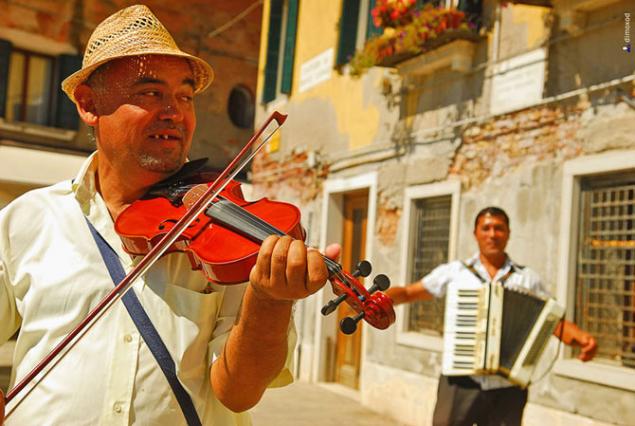 Gypsies from Romania over the counter people play for a fee.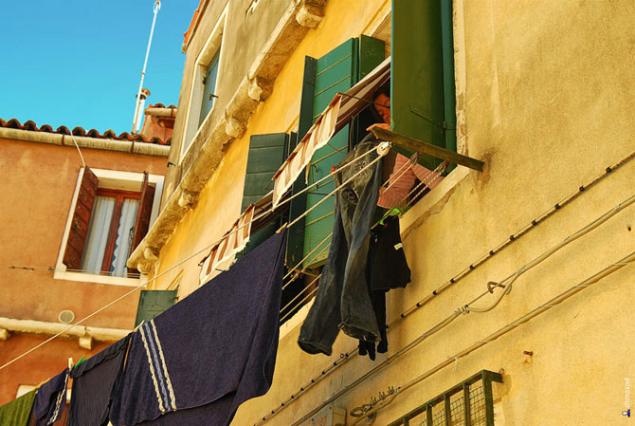 Hang laundry.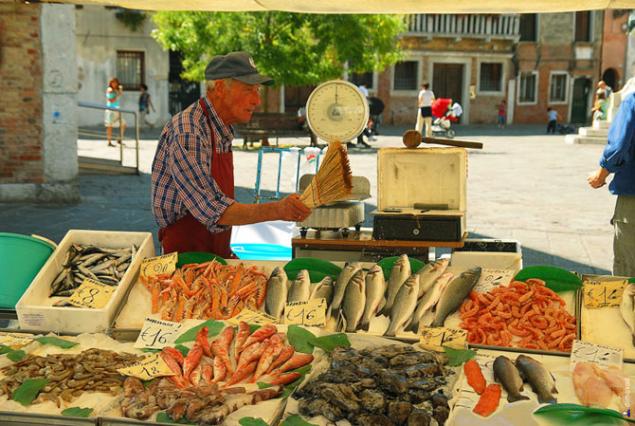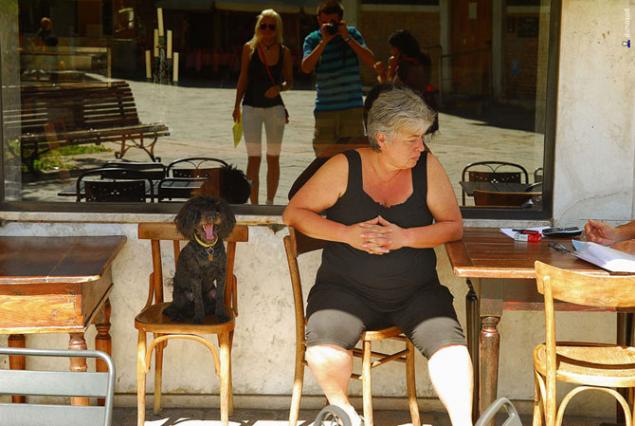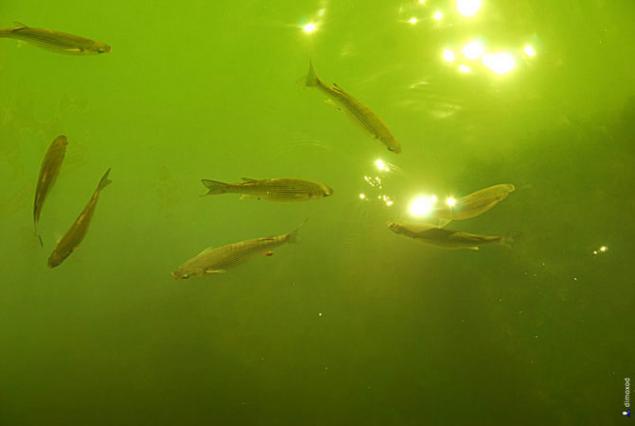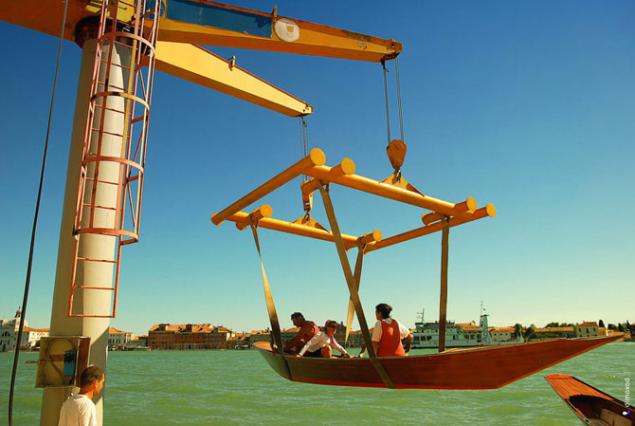 Hang laundry.
In Campo San Samuele was an exhibition of works from the collection of François Pinault. On the pier put a sculpture of a boy with a frog. This was probably one of the most significant works in the collection. But tourists grabbed the boy by the different places, and that it is not soiled by his side put the guard. Soon after we left it hidden under a glass cube.