Tireless American Bryan Berg has spent 44 days in which to lay down the layout of the playing cards of the largest casinos in Macau, China.
US citizen Bryan Berg (Bryan Berg) has built up the largest casino in the world - the Chinese gaming center of Macau Venice, which developed the concept of developers from Las Vegas.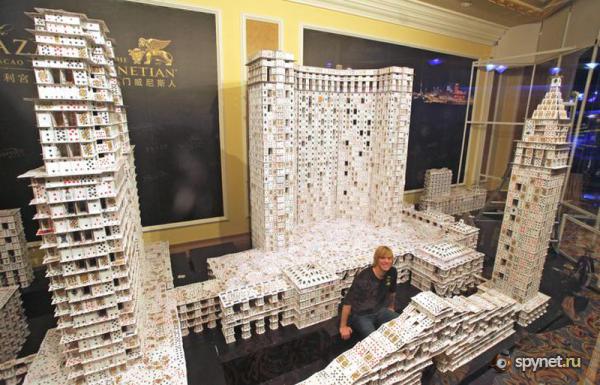 The biggest "house of cards" was built in the Macao Special Administrative Region (Macao) in China, which also is the largest hotel complex in the world.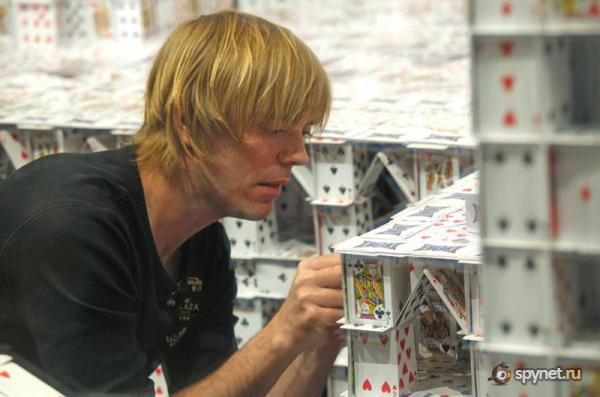 Representatives of the Guinness Book of Records recorded that the creation of models of Berg took 44 days.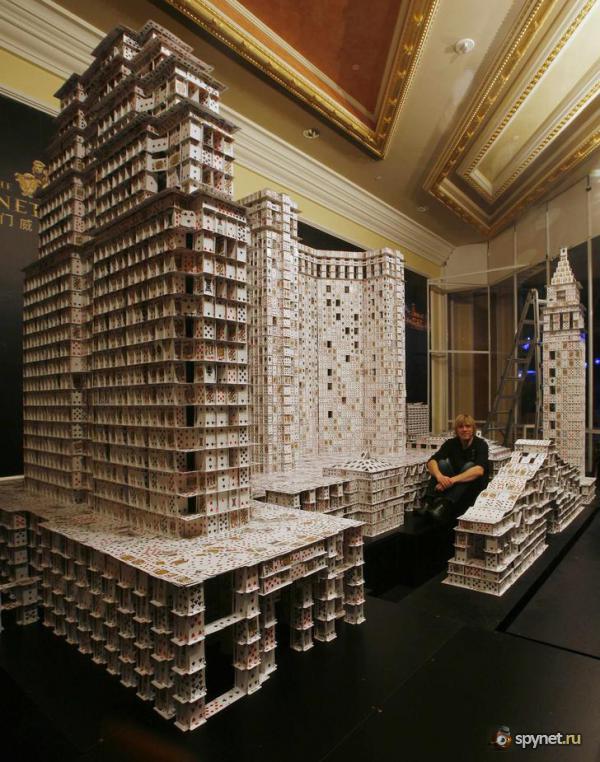 An architect by training, Berg did not use to create a record of card facilities no tape, no glue.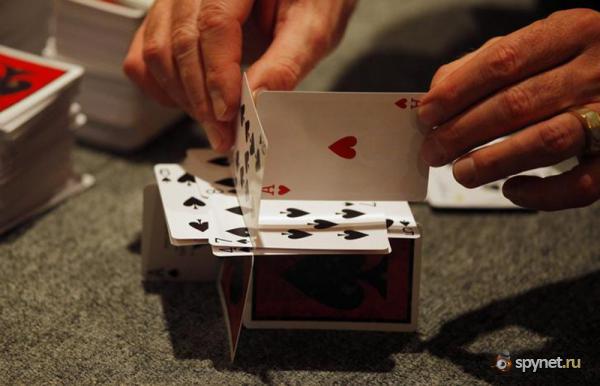 Card Casino Venice copy of Macau is 10, 6 meters long, 3 meters high and weighs 272 kg.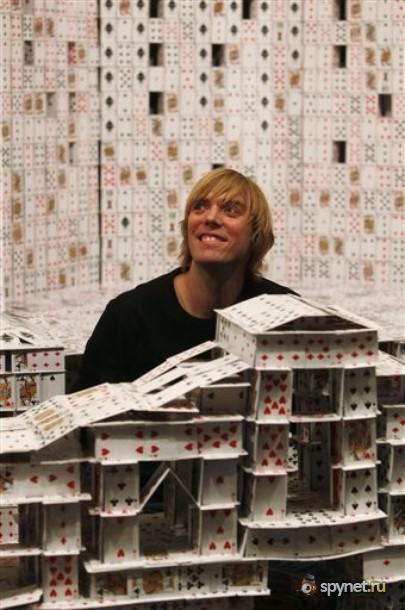 For the production of the model used 218,792 playing cards or 4051 deck.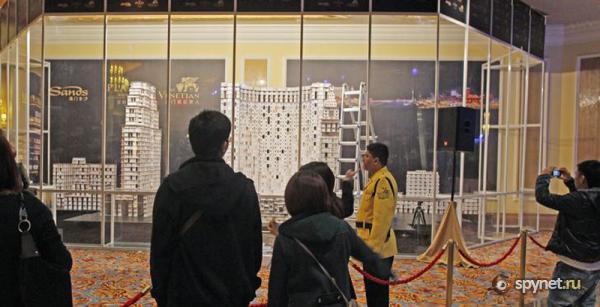 Bryan Berg, an intern at Harvard, improved his own previous record.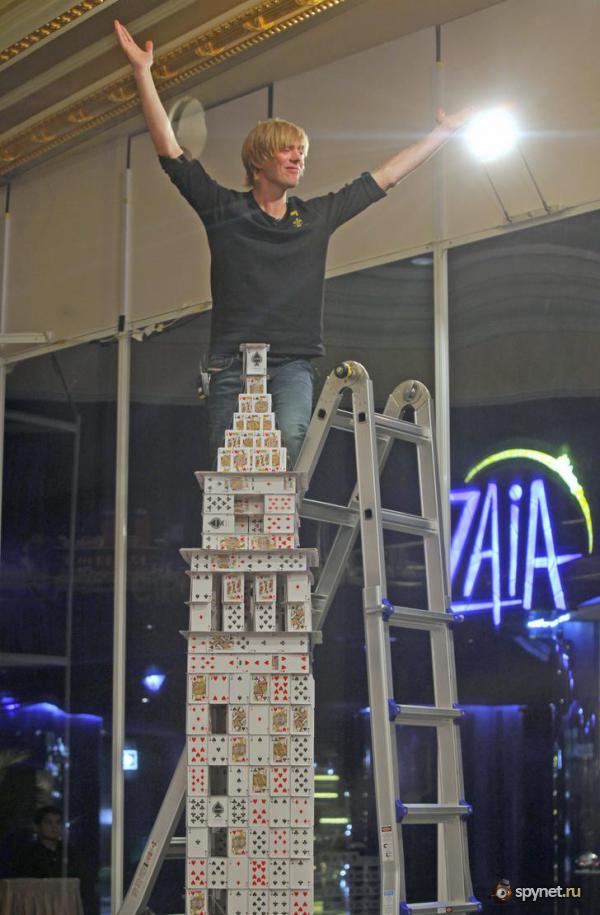 "This is my most ambitious work - said Berg. - She demanded this design skills and engineering calculations ».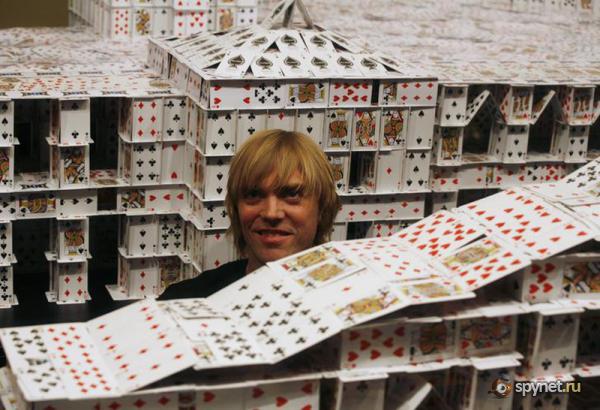 Venetian Macau - a huge entertainment center with palaces and canals in the Venetian style. All of its buildings, hotels and casinos exist in a miniature version of the card. It is situated on a small area inside the complex not far from the busy play area.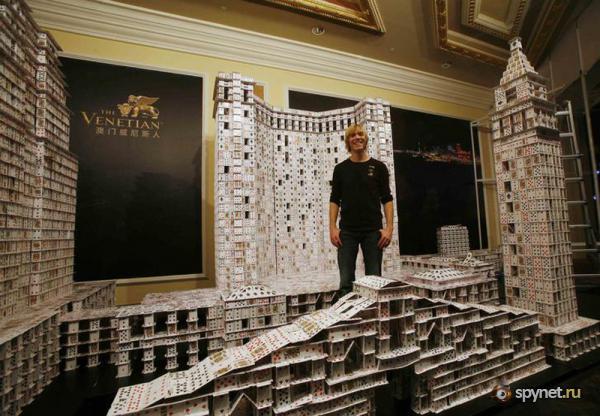 The current card has surpassed the size of the building is listed in the Guinness Book of Records house of cards, built Berg 17 years of age.