Most car-lift in the world - Liebherr T 282B, capacity of 363 tons, in 2008, allowed him to take the 1st place among dump trucks. This is one of the biggest and most powerful truck in the world. The cabin of the largest truck mounted display instead of the traditional dashboard. The cost of the truck comes to $ 4-5 million.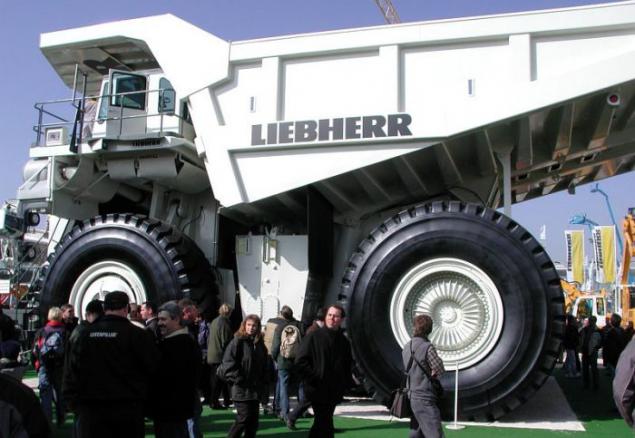 The largest and highest limousine in the world created by SDM Industries. It is the largest limousine truck. The car was named Quoter.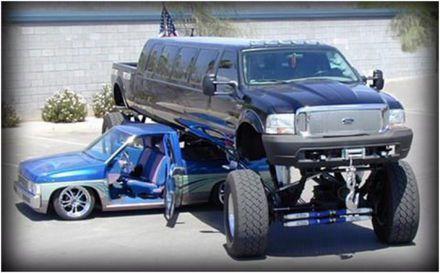 The longest limousine in the world that can be rented celebrities - is created by a limousine Worldwide, Inc. According to the director of the company, operating the vehicle, it can only be ordered on special festivals.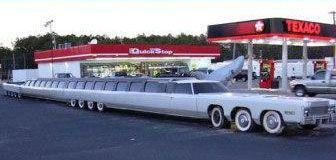 It is the largest among the self-made cars. In addition, he is the great, the car also features environmentally friendly, bring the car in motion solar cells, and when they are not sufficient in the case enters the generator Honda.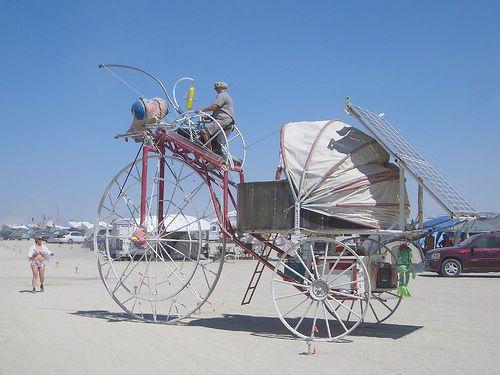 The biggest motorcycle Greg Dunham (Greg Dunham) build the biggest motorcycle in the world with a height of 4.5 meters, length - more than 7.5 meters. On the creation of motorcycle Greg took 3 years, the weight of the bike is 3 tons, and it costs $ 300,000 Built Greg biggest motorcycle on the dispute. Then I hit the Guinness Book of Records as the man who built the "largest in the history of motorcycle»