The signal is similar to clicking the cricket sounds of this music to the ears of the submarine crew members «New Hampshire», because he transferred from a container on the frozen surface of the Arctic Ocean camps. Using a digital communication system «Deep Siren» and underwater telephone, located in the Arctic lab Navy helped the submarine find a site relatively free of ice to float to the surface and bring the victim to the hospital sailor.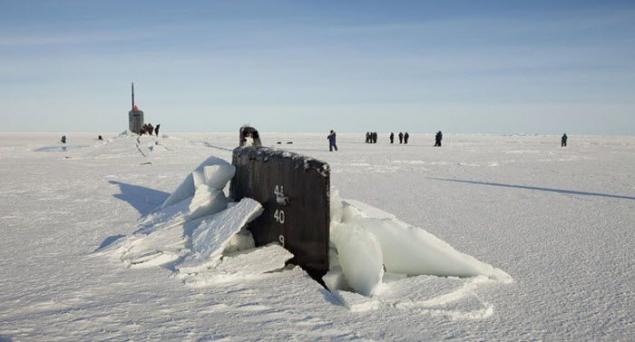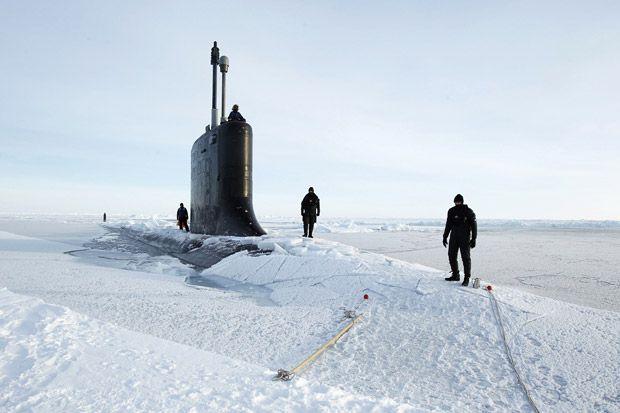 In the photo: members of the team submarine «New Hampshire», pops up to the surface in the area with a thin ice cover.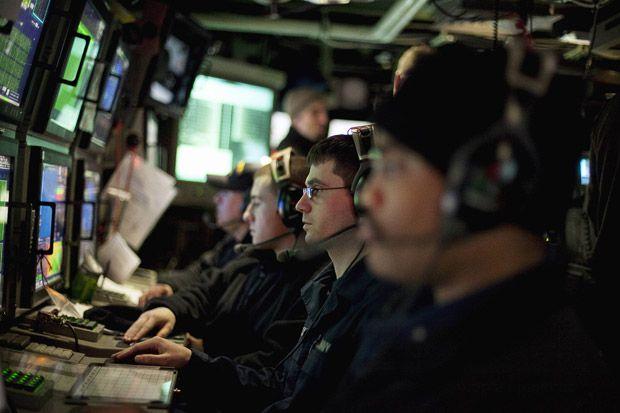 Photo: cabin submarine «New Hampshire».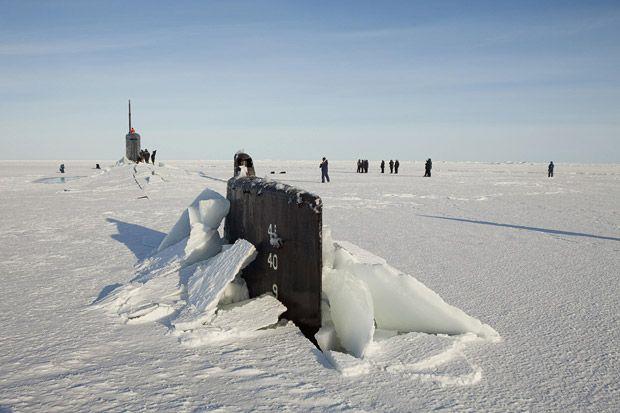 The low-frequency system is designed by «Raytheon Co», and work on it has taken several years. The project cost amounted to 5, $ 2 million start-up capital was provided by the Office of the Navy. In the photo: submarine «Connecticut».