Australia - one of the most attractive countries for beach lovers and surfing. Beaches Australia - one of the main riches of the continent. In this photo essay, you will learn where the majority of tourists are swimming, if the water is warm and what infrastructure there. The original plan included a trip to Gold Coast, a city on the coast of the ocean with wide sandy beaches, a paradise for surfers. But then - including with your help! - I have the item excluded from the route. As it turned out - for good reason. Beach infrastructure of most cities in Australia as I expected, is more focused on the athletes or fans of sunbathing without an umbrella on a towel. I myself have neither the first nor to the latter do not carry.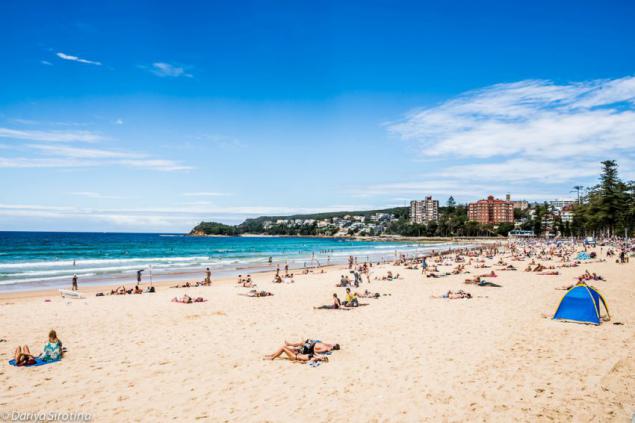 In Sydney, a few beach areas. The most famous - Bondi and Manly, I had both. In both cases, a broad strip of beach with fine sand, boardwalk, at a distance - cafes and restaurants. It is a pity that there is no (or I have not seen) cafe overlooking right on the ocean. Manly got a couple of stalls at Bondi did not see at all, apart from the cafe in the club Icebergs.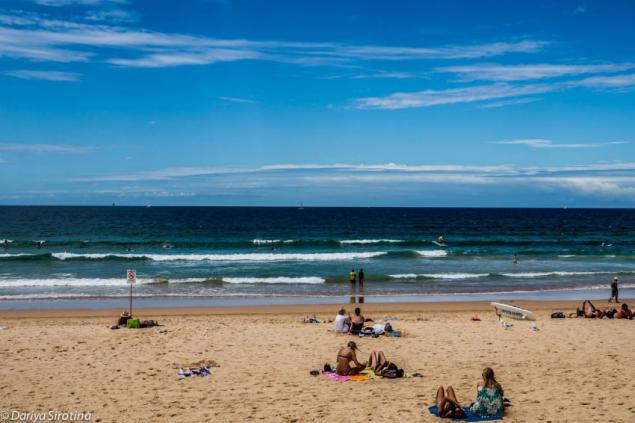 Australians consider wrong to pay for the beach, so there is almost no offers rental umbrellas and sun loungers. At Bondi, we still take umbrellas, beach chairs and beach towels, paid something like $ 50 is the price for two people for a day. Australians themselves sunbathe without umbrellas and even dinner. I can not, I can not do is in the sun, I need the shadow.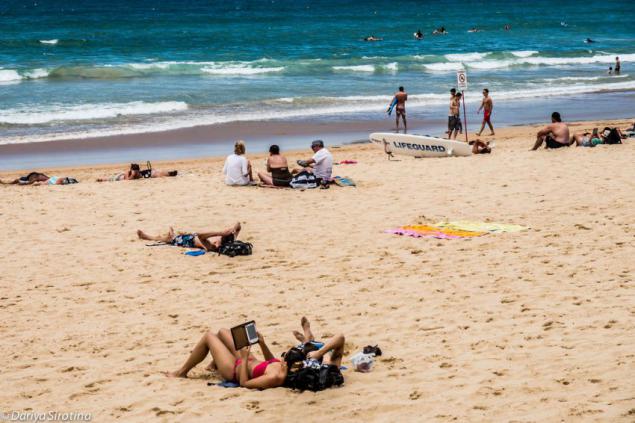 You can spend your time on the grass under the pine trees. By the way, note how many tables and benches here! You can bring your food and have a picnic. However, alcohol drinking is prohibited by law.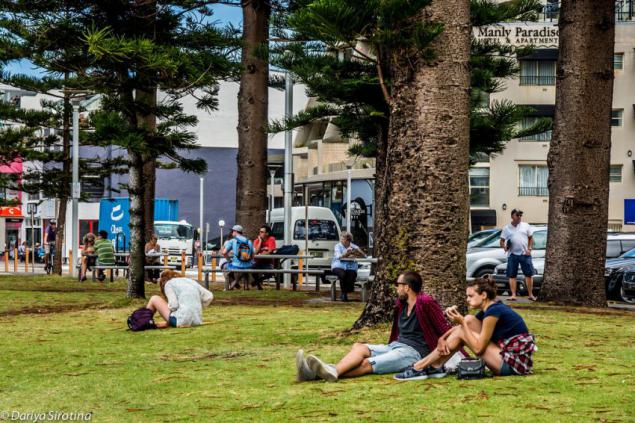 Most of the beach given to surfers. You can swim only in strictly designated areas. Bathing here peculiar: gone, going long in-the water, and then a wave rolls - I think bathed. Swim probably difficult, although I have not tried. Along the beach there are showers with fresh water, but that's changing rooms were found.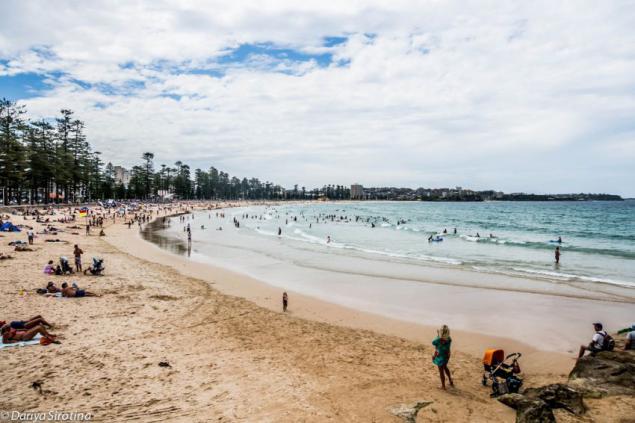 If you walk a little further away, you can find a small bay, where almost no waves. But there is no rental of beach equipment and a lot of people.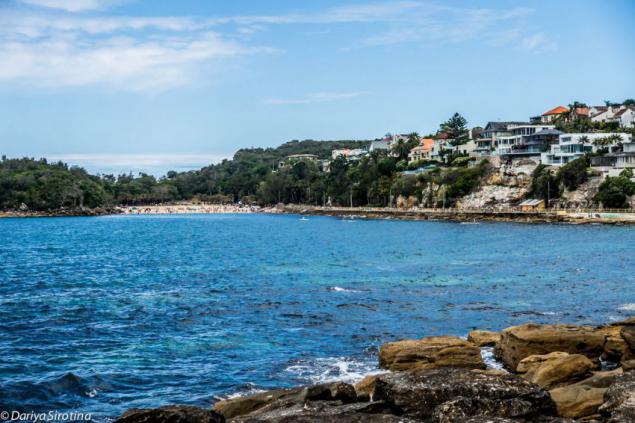 Many resting on rocks and basking in the same place.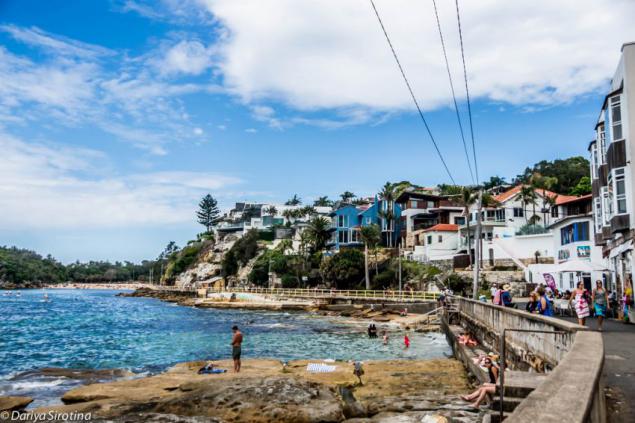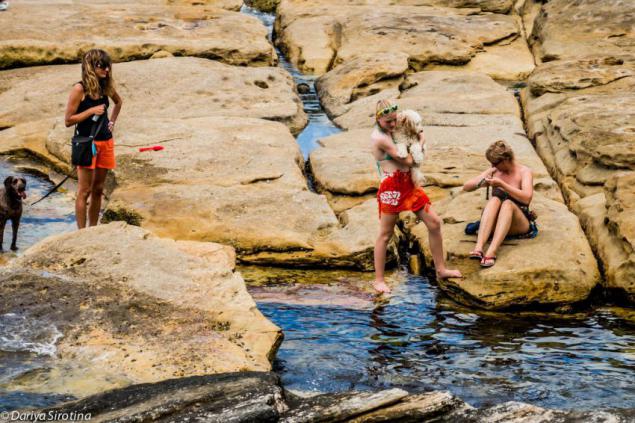 And some - working;)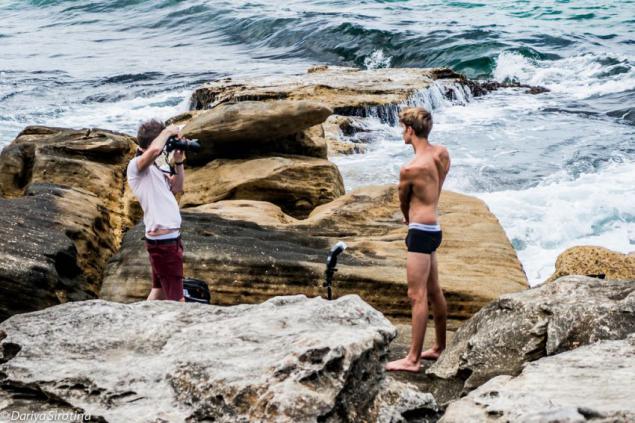 Here is the central street of Manly. Most stores dedicated to swimwear, sands, surf and sun block. If you forget something, you can buy without any problems.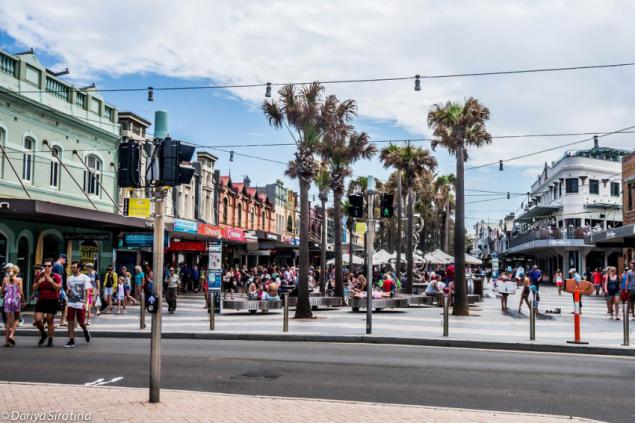 Here is the promenade - a wide, planted with a spreading pine trees.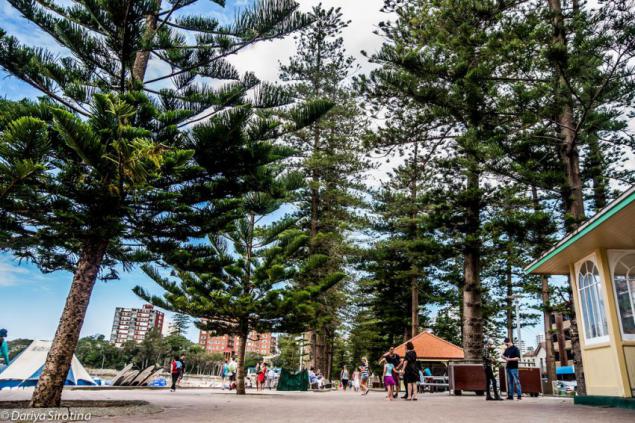 Where the promenade replaced a narrow walking path, on the rocks live here are lizards. Picture taken my husband - I was afraid to go near. They are harmless, just like the sun, too.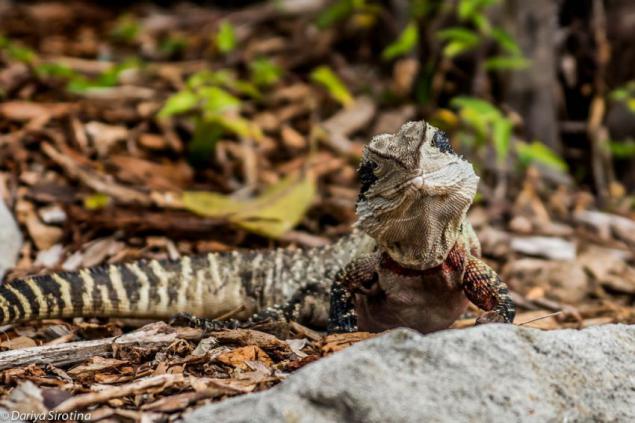 Well, a few pictures of Manly. Cool, perhaps, live by the ocean!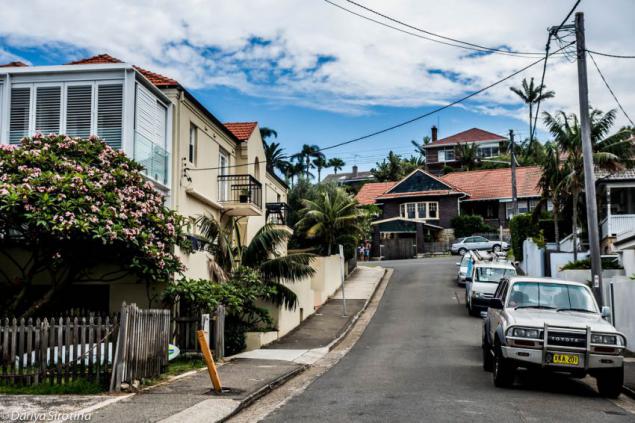 House overlooking the water.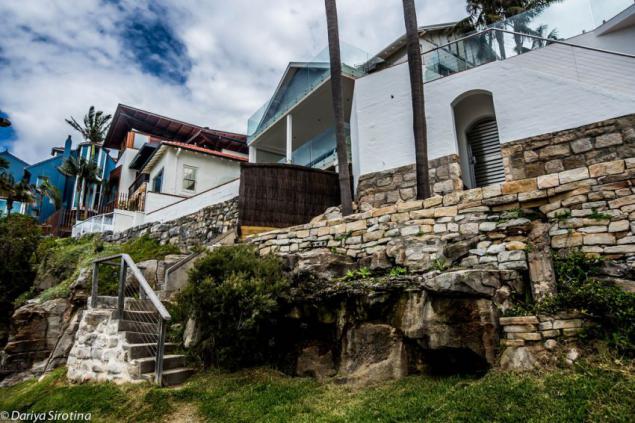 Greece Just some!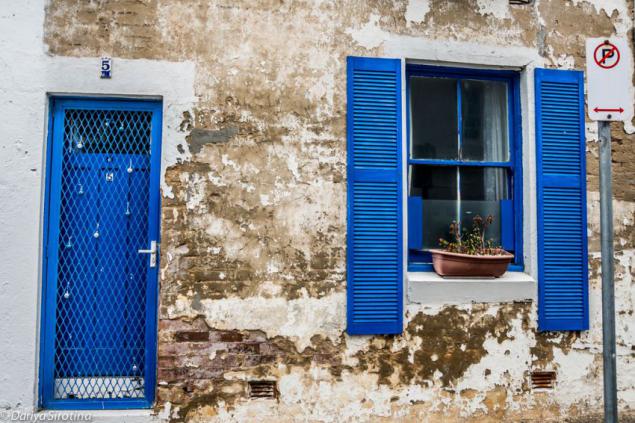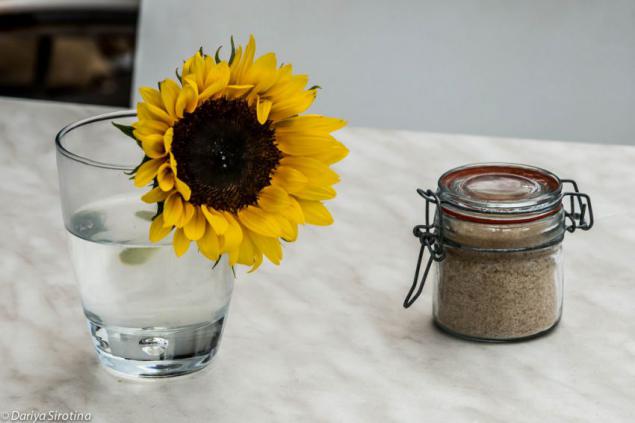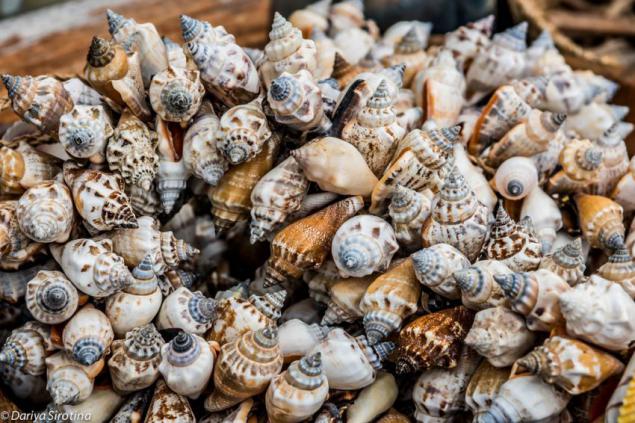 Beaches in Australia I liked - for it is pleasant to walk, breathe the ocean air and watch the people. You can swim, but if you do not live in a 5-10 minute walk, uncomfortable: it is necessary to haul from Sydney with a full arsenal of beach, and then when I get tired of the beach, hanging out with wet towels in the bag. It may be worth it if you want real beach holiday, rent an apartment at the Manly or Bondi, enjoy the sun and water in the morning, go home, give himself up, have dinner, and then go to Sydney. At Manly ferry (20 minutes on the road approximately) on Bondi can be reached by car (about 15 minutes from the center of Sydney). The water in January was about 20 degrees, according to my feelings in the Atlantic at the same temperature colder.
If you fly to Australia, but are looking for a 100% beach holiday resorts and hotels, it is best to pay attention to Queensland, where the Coral Sea many islands with hotels a la Maldives. Also google Kangaroo Island, there are many beautiful lodges and wonderful beaches.
All this fully applies to the beaches of Melbourne: they are very beautiful, great for surfers, but not very suitable for those who, like me, does not like to sunbathe without an umbrella on a towel.
Active sun, sunscreen - a must, even if you just went for a walk, but in Israel, in April, I personally thought the sun is much more dangerous than in January in Australia.
Sharks and other marine life in the area of ​​Melbourne and Sydney there. All city beaches lifeguard. If you drive, you can easily get to the secluded and beautiful stretches of beach, where there will be anybody but you. At the same time, and tell me!
By the way. Do you know how many kilometers of beaches in Australia? 37 thousand!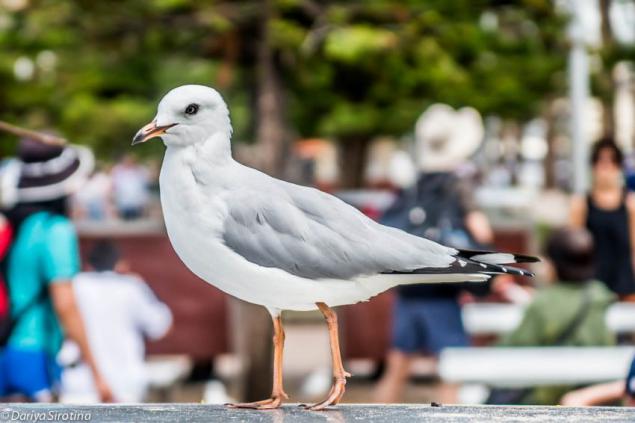 Source: darsik-dasha.livejournal.com