If your girl is not happy life with you, show her this post.
I think that after what he saw, she looks at you with different eyes.
Fasting is not for the faint of heart!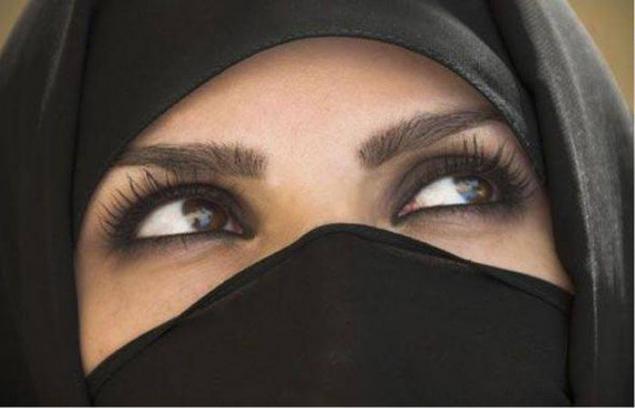 In Pakistan, opened a beauty salon worker who their appearance may shock the unprepared client. After all, when he opened a rehabilitation center for women victims of burns. Acid and flammable mixture - a popular means of violence in Pakistan. Here are just a few real-life stories of women who have been victims of a terrible revenge. Therefore, by women who want to get into the center, there is no release.
26-year-old Sair Liaquat holding a photograph of herself at 16 years of age. At age 15, she married his cousin, who then mutilated her refusal to live with him. To try to get rid of scars, suffered Sair 9 operations. Now she runs a beautician in a rehabilitation center for women victims of burns.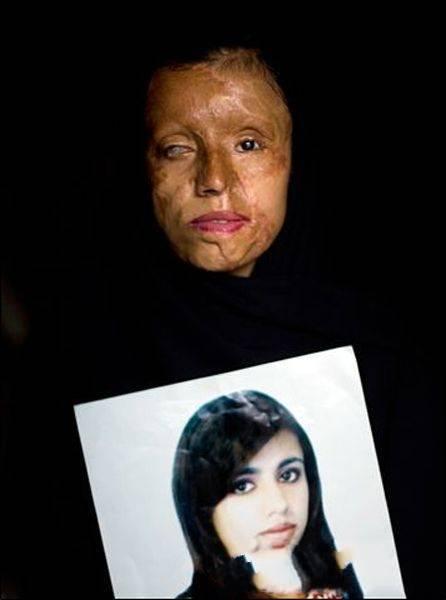 18-year-old Shamim Akhter posing for a photographer at his home in Jhang, Pakistan. Three years ago she was raped three boys, and then doused her with acid. She endured 10 operations in an attempt to regain its former appearance.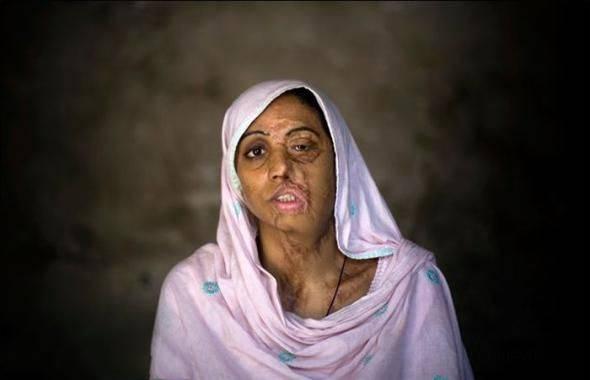 30-year-old Sabir Sultan puts makeup at home in the city of Jhelum, Pakistan. Pregnant woman doused with gasoline and set fire to her husband because her parents have given insufficient dowry for his daughter. Sabir underwent 20 plastic surgeries.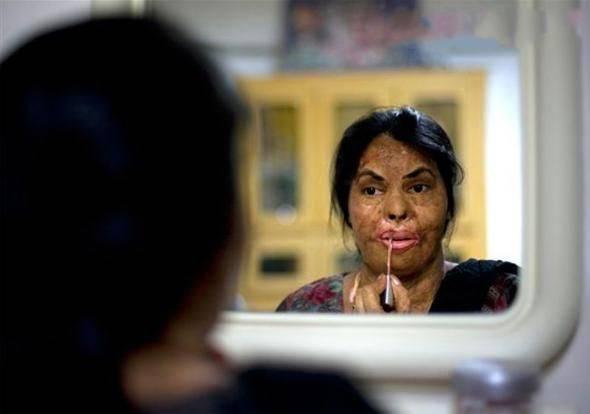 30-year-old resident of Islamabad Iruma Said suffered 12 years ago from a guy whom she did not want to marry. On doused her face, shoulders, and back in the middle of the street. The girl underwent 25 plastic surgeries.