Potatoes
— almost a second bread for each of us. But, to be honest, lately tired to cook banal mashed potatoes, and fried potatoes do not cause children's delight.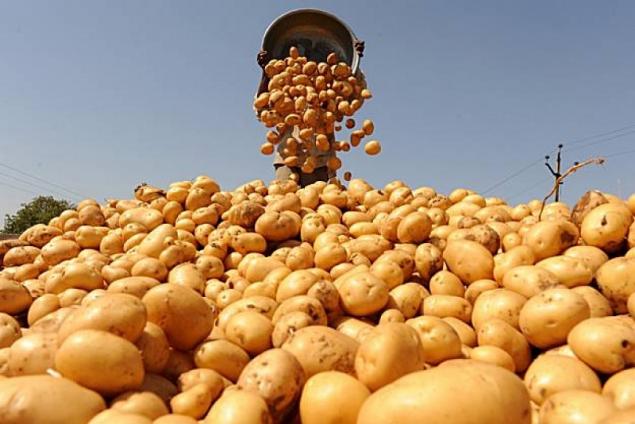 So today, our editors share with readers your favorite recipe for an unusual
potato side dish
. This dish is not easy, because with the filling, you can experiment by adding your favorite ingredients!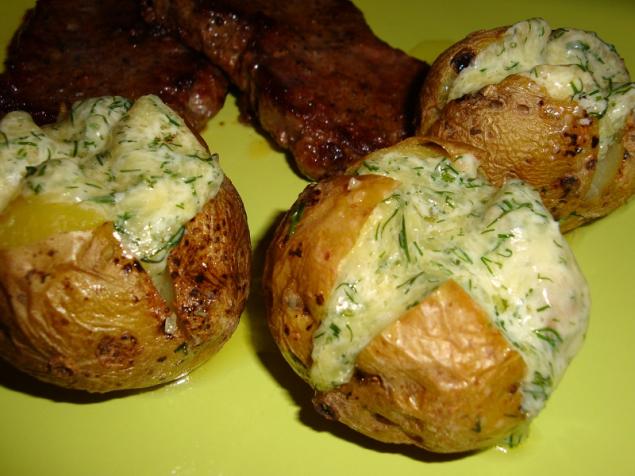 Potatoes with cheese, baked in tohokingdom
1 kg of potatoes
50 g hard cheese
30 g butter
1 tbsp mayonnaise
1 tbsp chopped dill
1/2 tsp salt
4 garlic cloves
Cooking
Thoroughly wash your potatoes and make a few punctures with a fork in each tuber.




Put the potatoes in the oven and bake at 180 degrees for 45 minutes. Cooking time may vary depending on the size of the tubers.




RUB cheese on a small grater.




Mix the cheese with the softened butter, mayonnaise, dill and minced garlic.



E-portioned balls of cheese mixture.



Cool the potatoes, take each tuber cross-cuts as shown in the photo.



In the middle of each potato put cheese ball. Put the potatoes in the preheated oven for a few minutes and serve.



This side dish will be a great addition to any meat dish!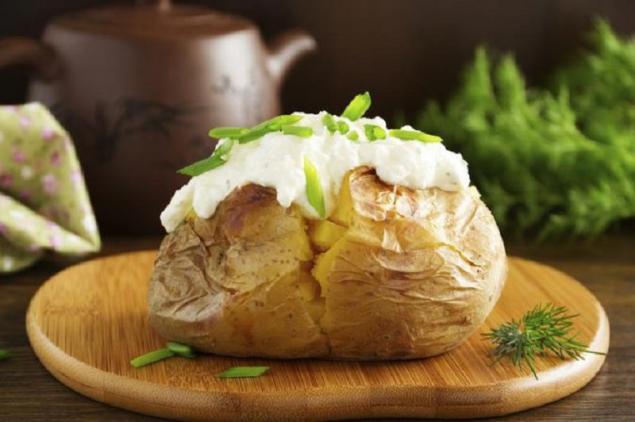 We wish you new culinary adventures! Put a generous 'like' and share the recipe with your friends.
The author

Victoria Poplavskaya Believes that art knows no rest! Enjoys drawing, used to look at life with a painter's eye. Cleaning the house and cooking finds work, a pleasure after all to any business can be creative! Loves unorthodox methods of solving problems. Favorite book Victoria — "Three comrades" E. M. Remarque.