Drawings on the walls have become art, affordable to everyone. This is a simple and fairly economical way to diversify the interior of any room. A friend of mine with a brush and a couple cans of paint completely changed and transformed my house.
Beautiful and original
pictures on the walls
enliven, decorate and give unique comfort. The editors of
the"Site"
prepared 35 beautiful ideas to decorate your home. Add to the gray days of bright colors!
Drawings on the walls in the apartment
This painting will set accents in the corridor. Drawings of this kind will help to hide exposed wiring or a spare outlet.






Have been dreaming of a trip to India? A painted elephant will give the interior a Oriental notes. In addition, the image of this animal brings luck.






This solid mandala will add a sense of harmony, create a contemplative mood.






The motives of the mountains in this colour scheme, soothing and helps to relax. What you need for the bedroom!






Interesting geometry are provided to the inquiring mind of a baby, and supplementing the room with bright pictures and furniture in warm colors, to achieve truly interesting results.






And, again, geometry. Interesting lines and nice looking color combinations.






Unusual turquoise gradient with a texture. That's something, isn't it?






Bright stylized trees can give uniqueness to any room.






And here it is, my pet! Admire, looking at the wall.






Clear graphic lines is always in fashion. Only two colors, but how wonderful!






And again the bright colors. Just wonderful for a child's room!






A riot of flowers. Covering all the walls this way, it is possible to cause psychological discomfort. However, with proper furniture arrangement and the right combination of colors this painting on one wall will look interesting.






This image will be a great addition to the kitchen in a country style or rustic.






Such color transitions add the dining area of harmony and comfort.






Bright and interesting.






What tenderness!






Is the case when feed-through wall acquired bright and pleasing to the eye appearance, which wants to enjoy!






Your apartment recently asked repair? There are many
original ideas
that you can implement with your own hands. Pay attention to the technique of applying different patterns on the walls and ceilings. It is, of course, will require your certain skills, knowledge and abilities, but will allow you to create unique and unexpected patterns.
Stylish and creative interior is not difficult. Enough desire, the presence of interesting ideas and determined to make trouble. I hope this article inspired you to create your own murals. Arm yourself with the necessary materials at hand and make your apartment original!
Keep these ideas and share them with your friends.
Now everyone can publish articles
Try this first! To WRITE an ARTICLE the Author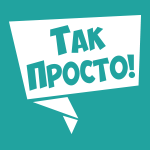 The editors of "Site" Is a real creative laboratory! The true team of associates, each a specialist in their field, United by a common purpose: to help people. We create content that's really worth sharing, and a source of inexhaustible inspiration are our favorite readers!