My mom shared born into this world the children into three species:
angelic;
"from the remnants of hell";
donkey.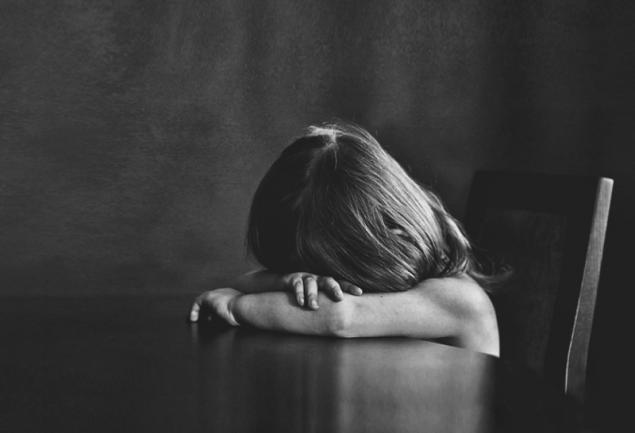 The angelic breed
she was considered meek and obedient boys and girls. They stayed there where they were abandoned by adults, who often reminisced about his offspring after midnight, while in another city. These kids did not require food, weeping noisily, and sucking on his finger, imagining that it is a delicious porridge, fat and was beautiful. They completely owned reality, these high priests of their homegrown Shambhala, and the finger did not seem, as was their mother's breast or a bowl of cereal.
At night angelate were sound asleep, they never came to Wake up because of wet sheets or blankets and crap one's pants to Wake up your favorite mom. When my mother was sick, they crept into the kitchen, getting tangled in a bib and sliders, and brought her tea and sandwiches. Three years old angeleta have already cleaned the cat pot, walked the dog and cleaned the apartment.
The breed "from devils residues"
were ranked the little rascals. They, according to mom,, ran around the apartment from morning till night, giggling viciously, knocking everything in its path, breaking the furniture, turning Chinese vases and tearing from the wall Wallpaper. Have asked, disgusted howling and biting. Ate too much, then too much cocoa, wrote and demanded to change their pants.
If they were punished – and the little rascals had to spank – that included their most important feature: they took revenge. And avenged, as expected from the devils remains. First, the parents barely managed to catch them, because smart kids know how to cleverly hide. When fortune was smiling adults and mischief-makers were punished, it started quite strange: suddenly at the head of the hapless parents jumped from the Cabinet cat vase or fall and sometimes both at once! It is here that parents and knew who they were "hooked".
Was a very different breed of donkey.
In this breed in the baby's body at birth was hooked ass. He confidently took his seat, causing the baby to become intolerable to others. The child was not an angel, as children the first of the breed, although his features could be beautiful, he wasn't violent like the devil remains, but it is different from the three terrible qualities:
stubbornness – always and everywhere this kid insisted;
justice – he noticed the slightest errors;
fearlessness – no strap could not avert him from criminal activity knowing.
Children of donkey breeds are often given to parents or as an ordeal, or for the sins of them I was sure my mother and found in nature is extremely rare. Adult in this case is doomed – he must try to drive the donkey from my baby. So the latter is the need to peel.
Hands, or whatever comes to hand, i.e., towel, belt, bucket, ruler, notebooks, pillows, shoes... Also was allowed to throw in foals cups of tea, bowls of soup, and sometimes beat their head against the wall.
Feet. Hefty kicks must be accompanied with the words: "Oh, tired of the stubborn donkey!"
All this should be done solely for the benefit of my child. Because angeleta could grow good people, from devils residues have chosen the path of robbers and bandits, but the donkey was not varied, it was impossible to expel from baby! Only through poking and slap managed to lower the donkey component in consciousness. Therefore, it was necessary strictly to follow this child and give him the required flip-flops in time to when he became a writer or a bum-poet.  
Donkey, which was confused with "remains"
I was a naughty child and my mother with me had hard. That is why there was time intervals, when she reckoned me to the second breed of children.
"That's the devils remains!" sadly, my mom cried every time I tried to pull the tail of a cat, came to me trustingly, or "gave back" his just eaten Breakfast.
And if any of your neighbors or relatives said, dazzled by my appearance: "Yes this is angel!" the mother was infuriated and began a detailed story about the breed that I was hooked.
"Bite! Idea bites! And wanted to slap – she hit the wardrobe! Who do you think it is?!" and spoke the man quickly retreated back home.
Demonic antics really took me. The strange thing is – nobody teaches children to lie. Or to steal. No one says to him: "Crush an ant!"
The children themselves hidden by the overwhelming cruelty of cognition.
So it was in my case. For the first time, smashing a vase in two and a half years, I shook my head and zabubenil: "No! Not me!", and got fluffy good-natured cat Ksusha.
Read my childhood story of the good little boy by the name of Vladimir Lenin. He also broke a vase, but confessed to the crime. Still, the angel of the breed was a kid.
My breed was felt to be most inappropriate.
I was for three years, and I'm nothing like one and a half years to make, pissed his pants. Mom, how supposed to spank me, he asked:
– Why didn't you go potty?
– Do not want! – I said suddenly, surprised at herself.
What?! In my mother's voice I caught the second batch of "rewards", but to surrender and had not thought of.
– I was playing in the room.
– And to wash, in your opinion, who should? I?!
I had no answer, but I inserted:
– My game is good, I built a boat out of leaves, she swam on the brook...
"Reward" in the form of a pair of cuffs was then obtained, and then the mom was a very reasonable question:
– In what is still the trickle?
After that I found myself on my knees in a dark, dark corner, the advantage of which was the fact that, while no one sees, you can pick the Wallpaper, imagining that you're a prisoner, and very soon your hand will find a treasure, and you will gain freedom.  
Author: Polina Zherebtsov, an excerpt from the book "Donkey breed"
photo: Monika Koclajda
P. S. And remember, only by changing their consumption — together we change the world! ©
Source: www.nashideti.site/?p=8028