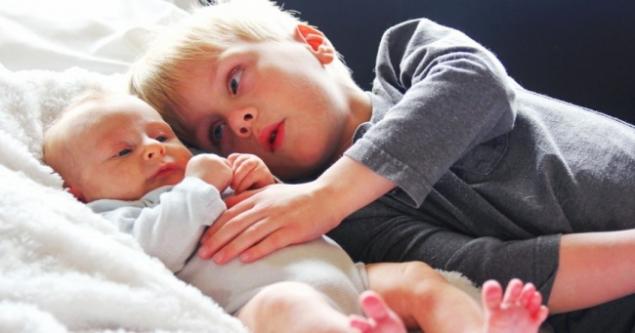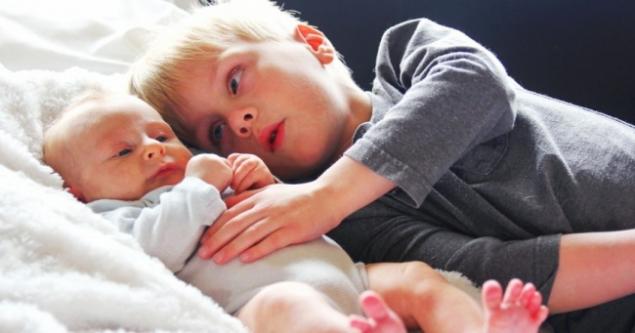 Psychologist Katerina Demina wrote on mel.fm about why you should not pass on to the older children responsible for raising the younger.
The website
advises to read this article to all parents. And it's serious.
Starts small: "Baby, look after a small while he's asleep, I'm going to shower". I had noticed, nothing happened. The baby was awake, not crying, older over it was shaking a rattle and copying your intonation. Proud scary: "Mother, however, I have done and your assistant?" Yes, honey, here's your kinder surprise and kiss bonus.
Further — more, the "watch brother on the Playground, I have to run out to the store." This is more difficult. On the ground many dangers, and the other children were unpredictable. At this time there, the following happened. And on the fifth time my mom returned from the store with packages suited to the swing that shakes Junior, senior, and Junior suddenly with a cry of "Mama's coming!" jumps down and gets a piece of metal right in the forehead. Blood, emergency room, brackets. Junior calmed down quickly, but the senior tore, he still gets nervous and refuses to go for a walk to the Playground.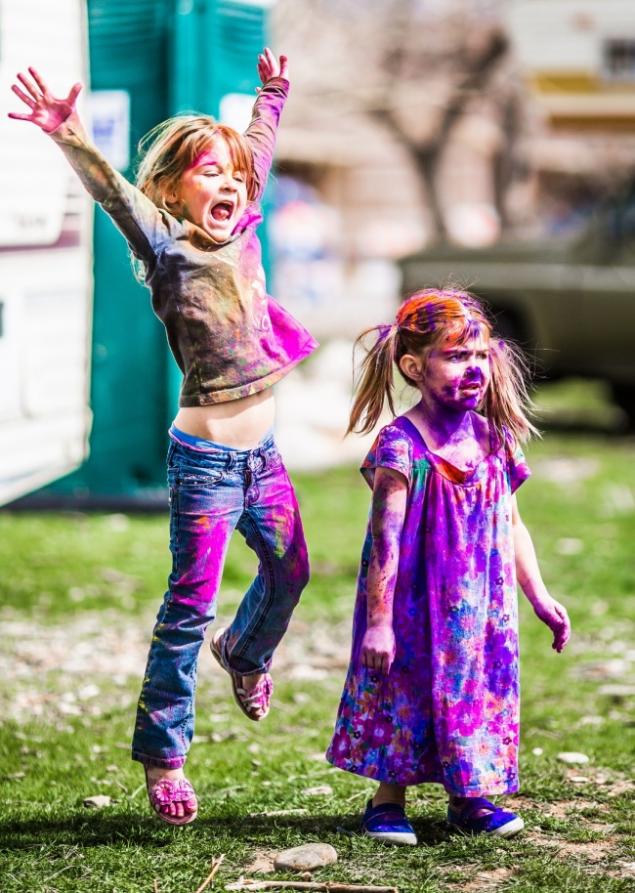 The first contraindication to leave kids in the care of adults if the age difference is less than 12 years: they can't physically cope.
Watch a few minutes while mom cooks dinner, Yes. But don't go out alone, don't stay home for more than 5 minutes. A real 5! Not "I'm 5 minutes to the neighbor, and you stir the porridge every half an hour".
Someone can argue to me: "Here, before all walking with siblings — and nothing." Yes, walking. And the house was left alone for the whole day. I used to work in pediatric intensive care. Boiling water, fell out of the window, scissors, iron, strangulation in the game, put a bead in nose, and she fell into a light, put your hand on the stove is only for the first 3 days of work.
7-year-old can't keep 5-year-old from dangerous actions. And sometimes even help, for example, sits on the window sill. Not out of malice, of course, purely out of educational interest. You read carefully any "Deniskin stories" or Nosova, a collection of "Dreamers". Hair also stand on end! On the roof climbed down the fire escape, the porridge was cooked, the animals tortured, then ran out into the street and got lost. I myself at the age of five was trying to do brother jabs the empty syringe (yeah, playing the doctor). Miracle is simply an air embolism is not organized kid, he yelled hard. So, please, evaluate the opportunities for children realistic.
If the age difference is 12 years or more, you can use older fully as the sitter's.
But only by arrangement and at cost.
One thing — the desire to play with the younger when you want and as much as you like. It is quite another to take responsibility for the safety of another person that is absolutely brainless. The teenager usually its pretty busy schedule that includes school, personal life, sports, and clubs.
If you are counting on him as a complete working unit, you should offset the costs. It can be money or extra fun ("You let us go with dad tonight to a movie, and we're taking you to the rink on Sunday"), a kind of expensive purchase.
On the other hand, all have their duties in the house, so "engage with the younger" can be part of homework. But all this must be said: how many hours a day and on what days. To me this approach seems more healthy than it is to pay money. Yet we have family, such a special Association to support and care about each other, not the incubator for growing offspring.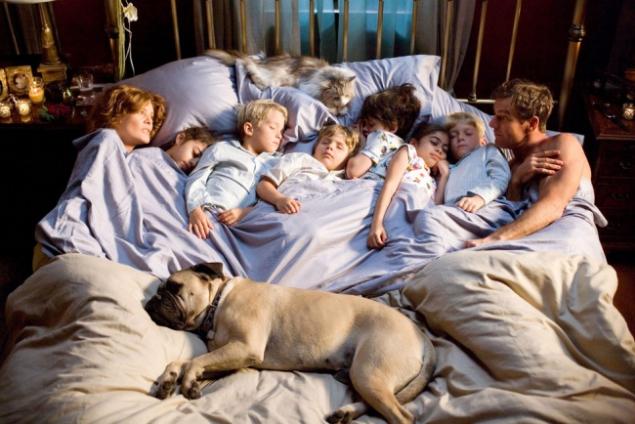 The most important thing to keep in mind for parents — older children are not to blame, you gave birth to yourself yet heirs and did not calculate the forces. I repeat: if not war, then education and childcare is the responsibility of parents.
Older children can help, can do this voluntarily and with pleasure, but the responsibility is on you.
And often see (with great regret, sympathy and desire to intervene), as a senior punish, scold for problem behavior of the younger that he got dirty or fell, or got lost. "You were also told to follow! Where are you watching?!" And she herself seven years. After her would be someone to watch.
And how often in therapy come then these responsible, very caring, very attentive girl, which for some reason can't have children of her own. Because on the inside she has the knowledge: "Children are an unbearable burden". So
want to someday grandchildren — you do your children
. It will be useful.
Source mel.fm
Photos on the preview depositphotos
See also
"I'm a happy man. I have an older brother"
8 games to raise emotionally stronger children
13 evidence that brothers and sisters can be real assholes
via www.adme.ru/zhizn-semya/13-dokazatelstv-togo-chto-bratya-i-sestry-mogut-byt-nastoyaschimi-zasrancami-1445015/