Micro Mobility Systems Microlino can be the missing link in the ecosystem of the electric vehicle. It's tiny, it's affordable, and it certainly attracts attention. But make no mistake — this is not a car.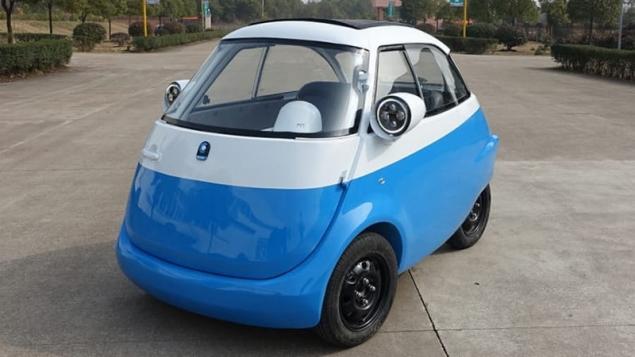 When an electric car not a car? Of course — when the Quad bike, even if it looks like a car and it is driven like a car.
Switzerland is among the countries that come to mind when talking about the automotive industry. Although we all know the gorgeous Swiss watches and pocket knives — the cars is another matter. But in the near future, a tiny electric car, which is a remake of the 1950s Isetta (Isetta is the car very small class, produced in the postwar period), you may find fans among those who want an urban vehicle, clean and quiet, can fit in the space between the Parking spaces and has plenty of space for driver, passengers and their Luggage and handbags.
Microlino, which is scheduled to start to release a limited edition in 2018, and primarily for European markets, will cost from 10 000 to 12 000 € (~10 500$ 12 600$). It weighs about 450 kg, maximum speed — 100 km per hour, and the car's range to 120 km on a single charge. The charging time is approximately four hours.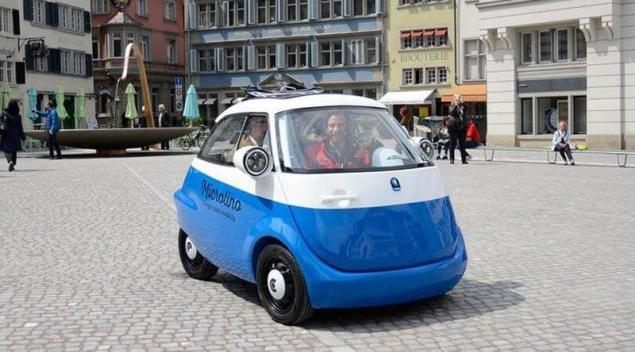 In developing your vehicle, engineers Micro Mobility Systems took into account that for your daily purchases do not need 300 HP In average distance traveled is less than 35 km per day and the average speed in city traffic with a constant "start-stop" significantly below 50 km / h. Therefore, for such a mode of use need new types of vehicles. High mobility with the protection of pedestrians instead of cars. Microlino with mileage of 100 kilometers and a maximum speed of 100 km / h is intended for use in 95% of medium to travel, unlike conventional cars, the design of which takes into account only the remaining 5%.
Therefore, at the premiere at the Geneva Auto Show 2016 the company gathered several thousand orders for a small electric car-ATV. published
Source: elmob.ua/news/micro-mobility-systems-microlino/