Trying to give their children everything, whether parents do it?
Or actually bought each thing we take away from the child part of his autonomy, not allowed to develop? On this difficult subject reflects the American Rhonda Stevens, blogger and mother of two children.
Do you remember how was our childhood? Dad is always working, mom the whole morning talking on the phone, and we, the whole company, going on bicycles to walk, and to reach friends, cross two big streets. Once one of us fell and was badly hurt, there was blood. But no one before this was not the case. We were kids, and if we had not used as free labor, it was assumed that the whole day we spend outside the home.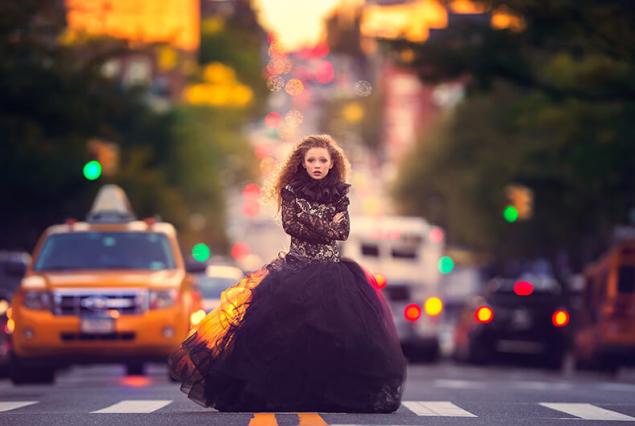 Photo: Meg Bitton
Have you noticed how has changed the responsibilities of parents?
When adults began to worry about the safety, popularity, and happiness of their children? In the last 25 years everything has changed: parents buy used cars and cheap clothes, while their children live like rock stars. We spend an incredible amount of money on private lessons, the best gadgets are included in this insane race. And I am guilty as anyone: I bought for 300 bucks baseball bats, although they could not understand why I did it, but the money could be put off by retirement account, or visit them on a journey.
Remember your clothing in the 1970s?
Despite attempts to block the memories, I still remember the desperate attempts to buy authentic "Converse". I bought them? No. If I complain? No, of course. I survived, isn't it?
And now we have a whole generation of children, falls out in the dust clothes that cost more than my monthly bill. In our childhood, designer clothing was not.
Why?
Our parents were not crazy enough to buy a shirt for $ 60, which we are going to throw up. The nice thing is that none of these teenagers will not find work immediately after College to pay the bills, the clothes and the car. So guess the first time, who will call the child when he needs money? Right, parents.
Photo: Meg Bitton
Most of them graduated from College or University, not having any idea what it's like to look for a job, send a resume, be interviewed and be on time. If they have a job, it is only because the employer owes a favor to their parents, and they only work if it "fits their schedule".
We all love our children, want to see them happy and successful. But I think we're robbing them of an important experience that makes life bright, and the children themselves – responsible, self-confident adults.
For most of us the best memories of adolescence are some kind of wonderful things we could buy on pending for forever money. Their children we give almost everything they can imagine, and sometimes I wonder: is this for them or in a way we ourselves want to feel like good parents? The point is that the thing that was given to you, you'll never appreciate more money.
I think many of us are proud to have provided their children wealth and easy life. I'm not proud of and I know that many parents are also concerned about the current situation as I am.
Trying to give children all we stole from them these important things: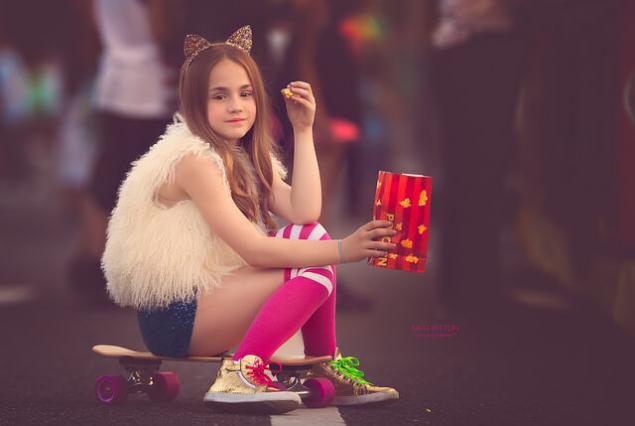 Photo: Meg Bitton  
The ability to delay gratification
After all, it is really important to be able to determine the true value of something to be patient. But, hell, our children don't know what is deferment of pleasure, for them it is – waiting until the phone is charged.
The ability to solve problems and deal with emotions
We solve all problems for children. Here try to persuade College professors to force the child to retake the exam – he never tries, because he still has two exams and he's freaking ready. Don't laugh, my parents tried to do that.
Independence
At the time, I really wanted to. But our children have sold their independence for new cars and jeans. They will live with someone "under the skirt" all my life, if it means cool things.
Common sense
Bonus that allows you to easily identify where North is, how to pump up tires or to travel to a time when there's no traffic. You learn common sense, making mistakes and learning from them, it turns out, only if you do act. Exercising micromanagement in relation to children, we make them ignorant and inept, and at some point it becomes unsafe.  
How to teach a child to want toNot have children "to love"
Cold-blooded
Vitality of the mind allows a person to stay, no matter what. Resistant people survive the loss of a job, difficult relationships, illness and falls. Resistance generated by disasters – and it's a good thing to check the "material" from which you're made. Disaster is a great teacher who brings to life the famous saying, what doesn't kill you, makes you stronger. published  
Author: Rhonda Stevens  
Source: womo.ua/kupit-dushu-roditeli-dayut-vse-no-chto-priobretayut-deti/