Frank and Louie was the most extraordinary cat in the world, it is even listed in the Guinness Book of records. The kitten was born in September 1999. After birth the animal is brought to school of veterinary medicine at tufts University, where the baby was diagnosed with diprose. With this diagnosis, the animals do not live long, so the owner of the cat just gave the kitten to the medical institution. Veterinarians is also expected that the unusual patient dies within 3-4 days. But nurse vescoli, Martha Stevens took the kitten home to get it. She wanted that poor baby survived that as much as 3 months feeding him through a tube. Frank and Louie – so she called his very unusual pet eventually learned to eat by herself and even take care of themselves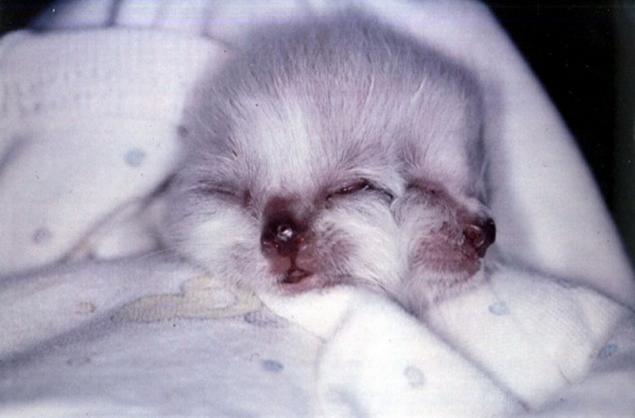 Martha's colleagues jokingly called her the cat Francoli.
Surprisingly, a very unusual appearance did the cat miserable, but the opposite – he "swam" for attention, and was beloved not only Housewives, but all of her friends. Frank and Louie was born with one brain, but had two snouts, two mouths, two noses and three blue eyes. He had only one functional mouth, although in such cases the animals are usually born with undeveloped second jaw, but it's not about Francoli. He had one esophagus, which is "connected" to the two mouths of the animal. Amazing feature Frank and Louie was and eyes: medium eyes was completely inactive and did not even blink. When the cat slept, this eye would not close, so it seemed that he was always watching everything going on.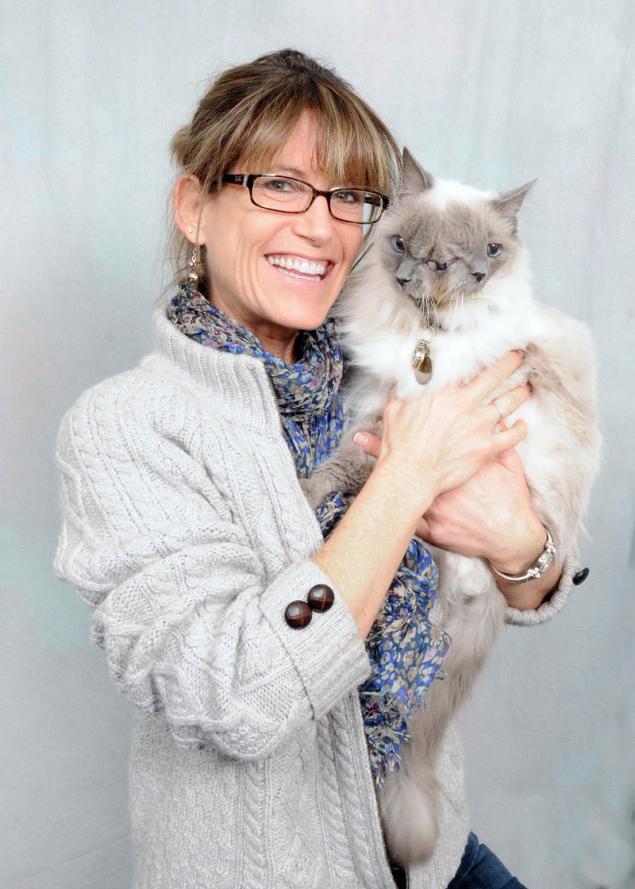 In 2012, representatives of the Guinness Book of records recognized Frank and Louie as the world's oldest living cat-Janus. Armella de Laforcade of the school of veterinary medicine, co-counsel, Ms. Stevens, then said: "by Itself the state of diprose very rare, and I think the fact that this cat became an adult, healthy adult, is remarkable."
Linus and Leslie, Professor, University of Missouri, called the impressive fact of the longevity of Frank and Louie.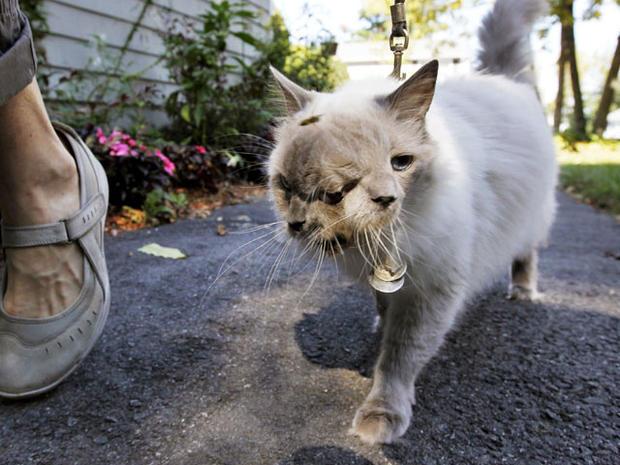 Itself Mar Stevens described the temperament of your pet: "very, very relaxed, not afraid of people, very friendly, and he really is more dog than cat. When he walks on a leash, he is just a dog. And he loves car trips".
In November 2014, the health of Frank and Louie has deteriorated. Ms. Stevens stated that the cat has changed in behavior, became very passive, almost stopped eating. So March brought Francoli to his work – in Kaminsky school of veterinary medicine for examination. The diagnosis was delivered to the animal, threw the woman in shock: an aggressive form of cancer. Due to the fact that March has seen all the suffering of your pet, she decided to ease his plight. 4 December 2014 Frank and Louie did not.
Mar Stevens continues to work as a veterinary nurse and is taken to care for the most hopeless of animals. And in a recent interview for the newspaper "Wooster" she noted that she really misses Frank and Louie and without hesitation I would take another animal with a diagnosis of "Giprozem". published  
P. S. And remember, just changing your mind — together we change the world! ©  
Source: mif-facts.com.ua