There are Housewives who always know
what to cook for New year
. For the reason that the table will be served a traditional set of dishes, for example, Olivier and herring under a fur coat, jelly, baked ham, stuffed fish...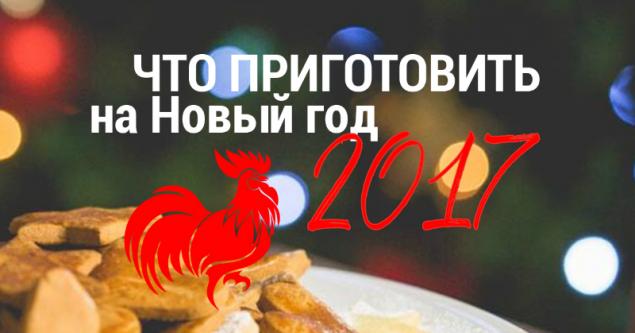 For those who is looking for interesting, original recipes that will not hit too the wallet,
the"Site"
amounted to a special
new year's menu
.
Menu new year's table — 2017Блюда different countries and styles will look spectacular on the table. Simple to perform the recipes are chosen so that all the guests were happy.
Salad "Orange slice"you Always want to make
a festive salad
was not only delicious, but also beautiful. Why not do it in the form of orange slices? What's the best part of this dish includes the most common foods, but it is guaranteed to decorate the Christmas table.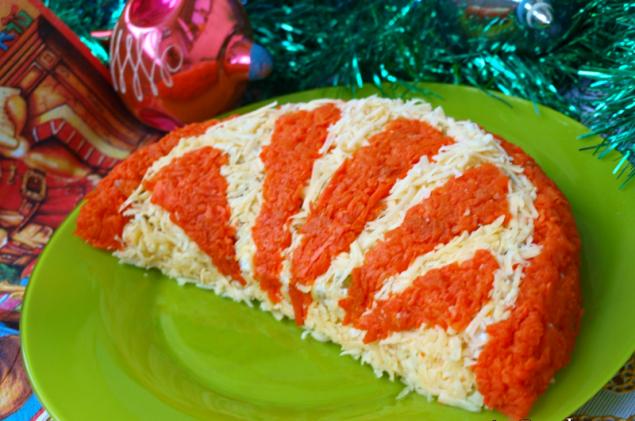 Ingredients
1 carrot
1-2 bulbs
1 potato
1 chicken fillet
1-2 pickled cucumber
150 g hard cheese
100 g of mayonnaise
Cooking
Boil a potato and RUB it on a coarse grater. Put on a dish in the shape of a Crescent (orange slices). Top cut the potatoes mashed with mayonnaise.
Boil chicken and grind it. Put the chicken on the potatoes and again mayonnaise cut mesh.
Slice dice the onion, put it on top of the chicken and cut the mayonnaise.
Grind pickles, put them on the onion and grease with mayonnaise.
Boil the carrots and RUB it on a fine grater. Put the carrots, the outer side of orange slices.
The rest of the slices cut with grated cheese and carrot residues make the segments.
Put the salad in the fridge for 1-2 hours, and then bring to the table!
Salad "new year" with organisationnel salad for those who want to amaze. Pear, cheese, walnuts, balsamic... Foodies, it's your choice!