Spicy snack
is an integral part of the festive table. Today we offer to your attention a unique recipe of cheese snacks. It will certainly appeal to those Housewives who do not like to stand too long at the stove. After all, the preparation of this dish will take only 5 minutes!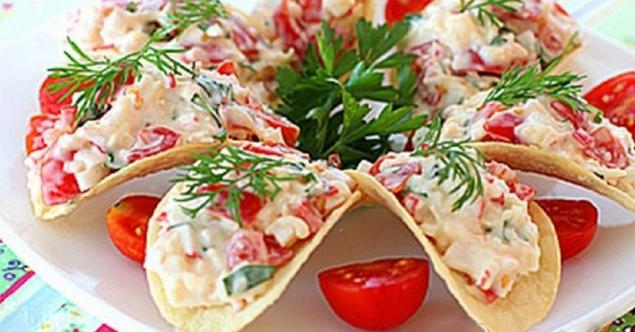 Snack on chichimecan
100 g round chips
140 g of processed cheese
100 g crab sticks (you can substitute chicken breast)
3 eggs
1 tomato (you can substitute pickled cucumber)
2 cloves of garlic
2 tbsp natural yoghurt (you can also use sour cream or mayonnaise)
50 g greens
Cooking
Cut processed cheese into small cubes.




Finely slice the tomatoes and crab sticks.




Boil hard boiled eggs, slice them and mix with greens.




Skip the garlic through a press and mix it with natural yoghurt. Also for the filling you can use homemade mayonnaise.




Put all the ingredients: cottage cheese, eggs, greens, crab sticks, tomato and garlic yogurt.



Put the filling on the round chips just before serving. If you prepare a snack for the future, chips will soften and will lose its taste.



You can vary this recipe by adding a few of my favorite ingredients. This appetizer will surprise the guests and your
holiday table
will be remembered for a long time!
The author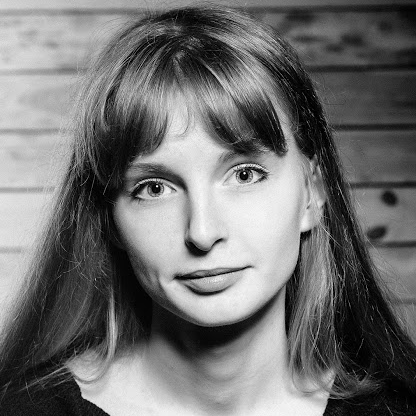 Victoria Poplavskaya Believes that art knows no rest! Enjoys drawing, used to look at life with a painter's eye. Cleaning the house and cooking finds work, a pleasure after all to any business can be creative! Loves unorthodox methods of solving problems. Favorite book Victoria — "Three comrades" E. M. Remarque.