An Austrian engineer has collected an electric motorcycle with a range per charge of 300 km (a little less on the road) — more than any other model available on the market. The bike can also be used as a home battery.
Johan Hammersmit describes your bike as "a natural return to the concept horse". Indeed, his invention resembles a medieval war horse in armor, but despite this, the vehicle has received quite modern features.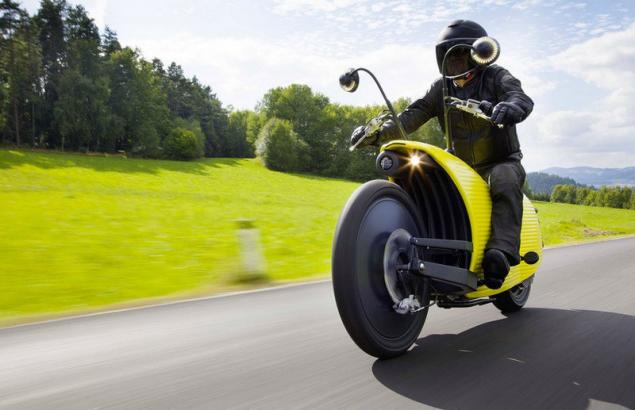 Motorcycle Johammer J1 is equipped with an engine with rated power of 11 kW and a peak is 16 kW. Its top speed is electronically limited at 175 km/h. Accelerates to "hundreds" two-wheeled machine weighing in at 159 pounds for 7 seconds.
Austrian motorcycle battery is equipped with a 8.3 kW*h (also available model with a more capacious battery is 12.7 kW*h) to ensure the vehicle range to 300 km and could be fully charged in 2 hours. Release it in a polypropylene case and steering system without dash. All data displayed on the display mounted in the rearview mirror. Rotation of the throttle from the driver activates regenerative braking. The stronger spin — the sooner resets the speed of the machine. There are reverse for Parking assistance.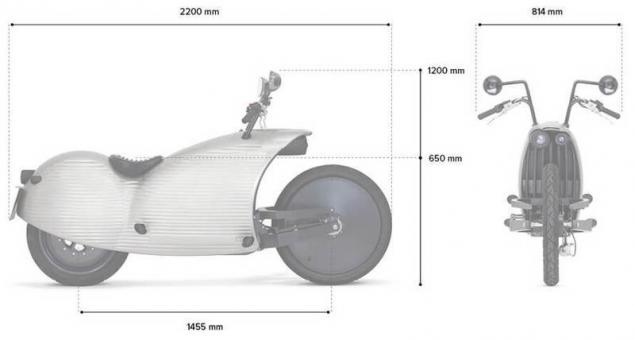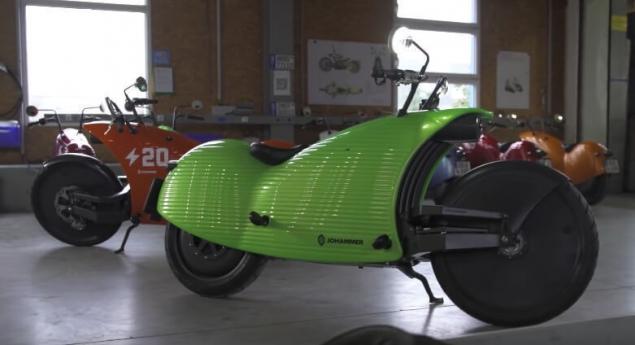 Wheels, brake pads and tires are purchased from third party would otherwise have to go through a long certification. Everything else is made and assembled on site at the factory in Eastern Austria.
But that's not the whole story: although the battery of the motorcycle J1 only slightly less than the latest model of the Tesla home battery Powerwall, it can be mounted and used to store energy at home or at a small company, especially if there is a solar panel.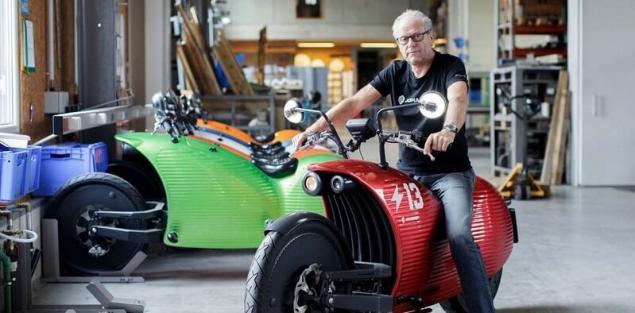 Hammersmit proud that his invention does not fit into any one category: whether it is a battery on wheels, or a motorcycle with a removable battery. "We are now at the point where cars were 100 years ago. Infrastructure was limited, but developed quickly, he says. — The same will happen with electric vehicles and their charging will use not only specialized refueling, but homes, shopping centers, Parking".
Prices for J1 electric motorcycles will start from 22 900 euros (you can also take the unit lease). Now the company has started fundraising to pay the costs of organizing large scale production.
To exceed 320 km of driving range on a single charge managed company Zero, the Creator of electric motorcycles Zero S and Zero SR. However, on the road, unlike the city, they will travel only 160 km away, is published
Source: ecotechnica.com.ua/transport/1822-mototsikl-johammer-j1-zheleznyj-kon-s-elektricheskim-serdtsem-video.html