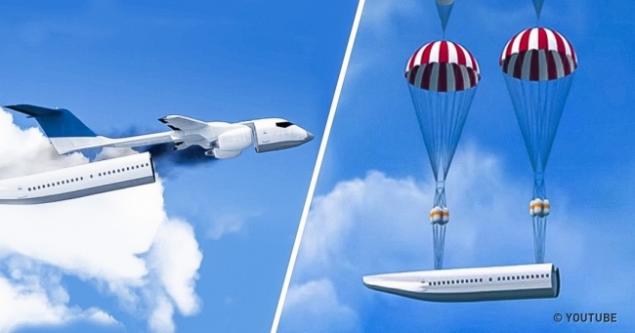 Science does not stand still, and we see it every day. Great minds in the world come up with incredible things that make us admire and cause an incredible desire to get them.
The website
decided to surprise you and found the invention that you haven't heard, but which is so brilliant that will certainly impress you.
Levitating plants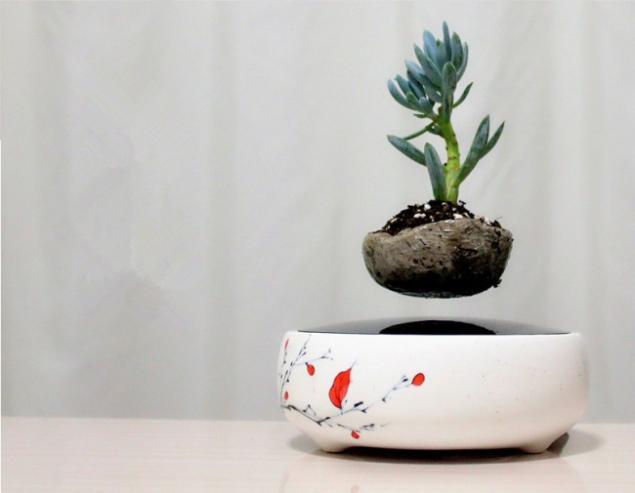 Plants that float in the air, slowly rotating, a wonderful combination of nature and technology. Can be a great decoration of your home and will delight your guests.
Compact portable Sitpack seat chair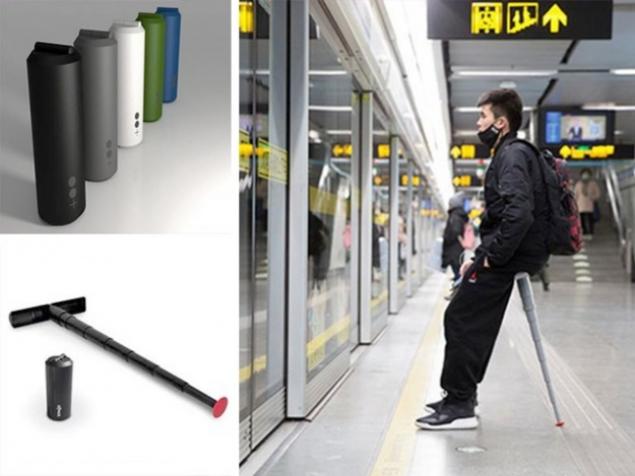 The original development of a portable chair introduced the design Studio "Mono + Mono". Design has been called the most unergonomical and portable version of the chair. Sitpack seat is made of polycarbonate and can withstand a load of over 130 kg.
Safe passenger aircraft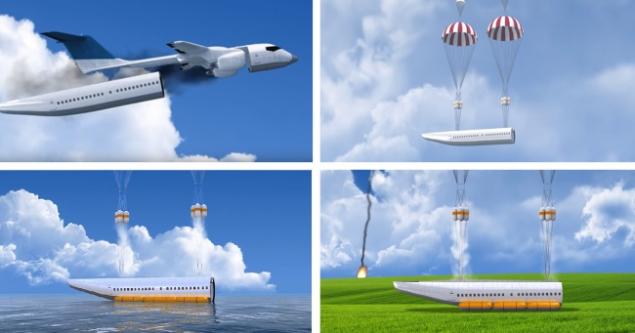 A Ukrainian aircraft engineer Vladimir Tatarenko invented the removable body of the plane, which is separated in an emergency. After separation of the capsule a special mechanism slows the rate of fall and opens the parachute, causing the passengers landed in safety .
A device for processing waste into a clean paper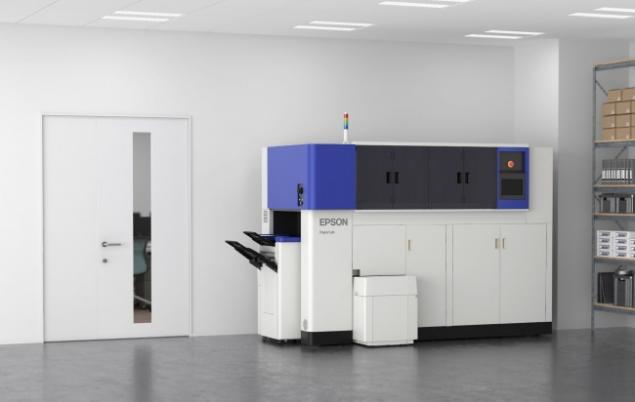 Epson, known for its printers, has unveiled a product PaperLab own factory for recycling of office paper. The device can shred paper waste into clean paper formats A4 and A3.
The oil sprayer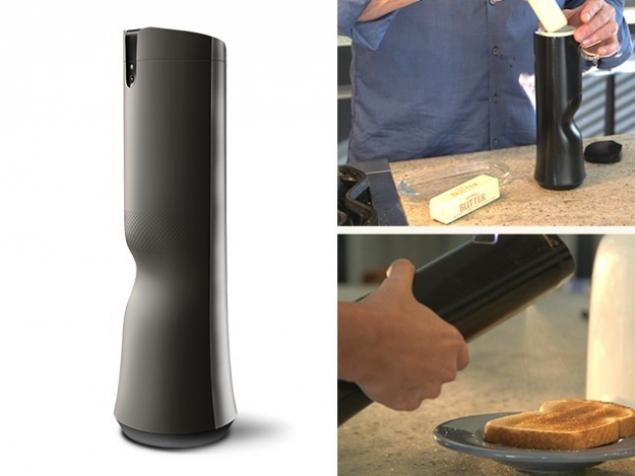 Butter is a popular and useful but not too easy to use product. After all, just taken out of the freezer oil is very problematic to use. Texas engineers invented a device used for rapid melting of butter and feeding it out in the form of a spray.
The microphone allows you to sing with yourself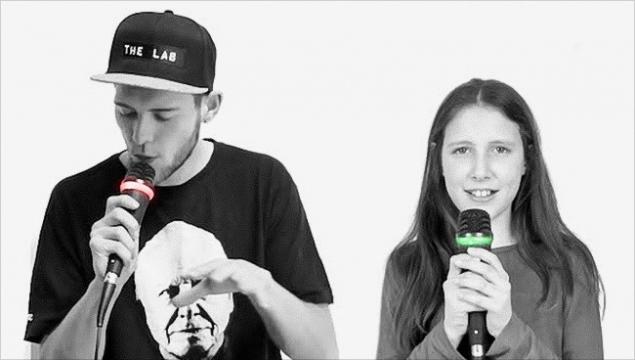 If you are crazy about your voice and always wanted to sing on your own, that this invention is definitely for you. The company Sonuus introduced the world to the Loopa microphone that allows the singer to control the write cycle. The microphone is equipped with a recording function and allows to apply one entry to another.
Trolley for lifting the stairs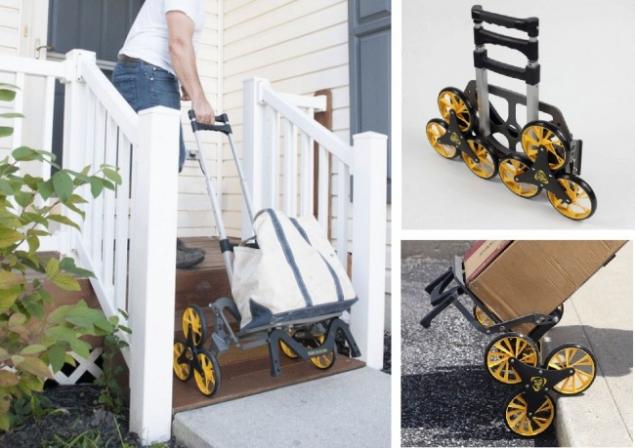 American designers created a folding trolley with triple wheel that rotated a triangular rim providing a smooth rise in step with a height of 23 cm and a width from 14 cm to lift a heavy bag on the 9th floor will not present you with difficulty.
System for bike storage the ceiling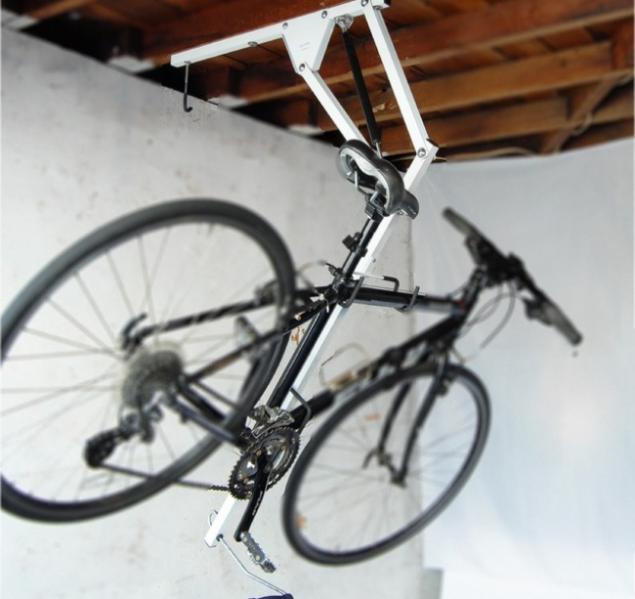 Really ingenious invention — a folding system to store your bike under the ceiling, Hide-A-Ride. Simple construction allows to fix the product on any ceiling in the premises, be it a balcony, a narrow corridor or room. With such a system your bike will not take half the room, and will be neatly hanging on the ceiling.
PodRide hybrid bike and car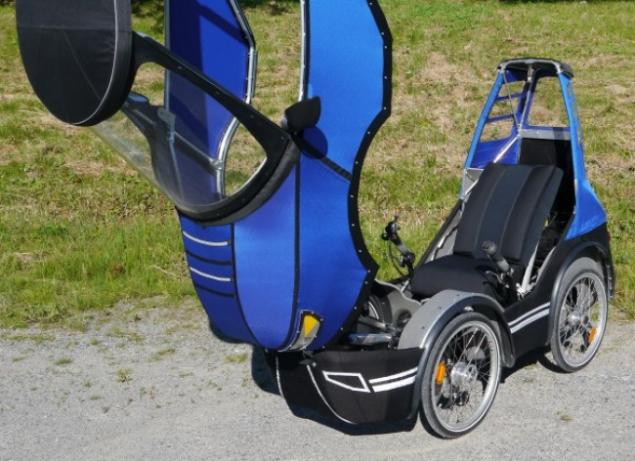 Swede Mikael Kjellman built an eco-friendly recumbent PodRide for yourself to go to work. Interest in his vehicle was so high that he later decided to adjust production. In motion PodRide is as stress feet, and with a compact electric motor that propels the vehicle up to 25 km/h.
Backpack with elektrosetevogo Movpak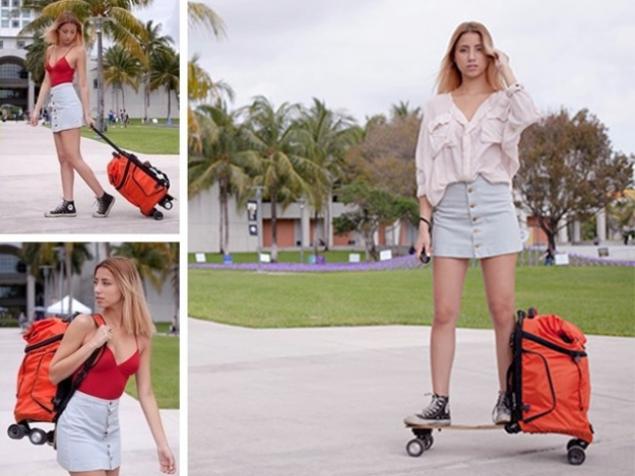 Movpak is an individual foldable vehicle, which is easily worn over the shoulders as a backpack and, if necessary, it can travel up to 15 km at a speed of 25 km/h on a single two-hour charge built-in batteries, which also can be used for charging gadgets and mobile devices.
Bed-dresser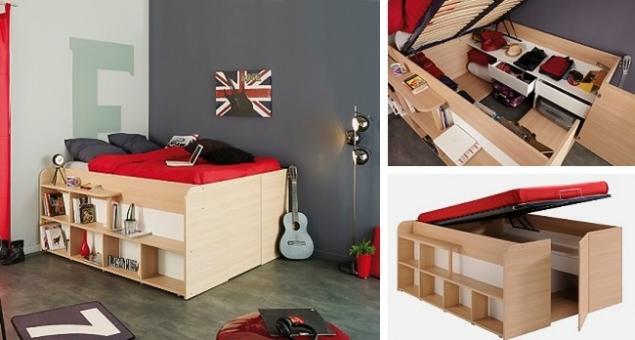 Parisot, a French company has found a way to use space efficiently and store large amount of things in a small apartment. A truly brilliant invention, which, incidentally, can be done by hand.
Smart running shoes, changing the design on the go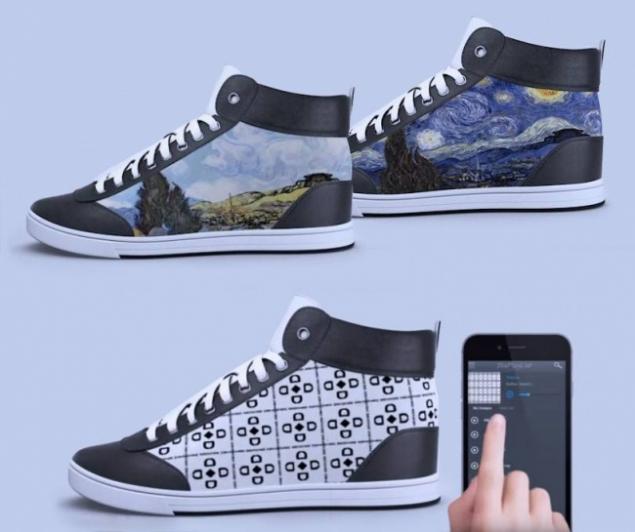 Want to own a lot of pairs of shoes with different design for each day, but no money for such a collection? Then your choice — new sneakers ShiftWear, the appearance of which can be changed on the fly. They feature a flexible color E-Ink displays which continuously display the desired picture. Change the look of sneakers with a special mobile app. Moreover, the sneakers can be deduced as a simple black-and-white image, and a complex colored picture or animation.
Bracelet Kingii, which will not allow you to drown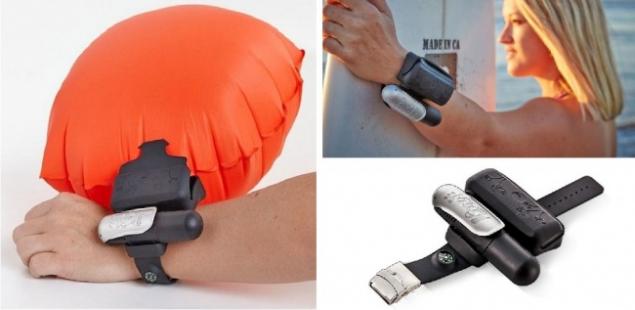 American designers created the bracelet for half a second turns into a lifeline. If the water happens an extreme situation, it only takes one push of a button, the gadget is allowed to stay on the water.
Bracelet quadrocopter Nixie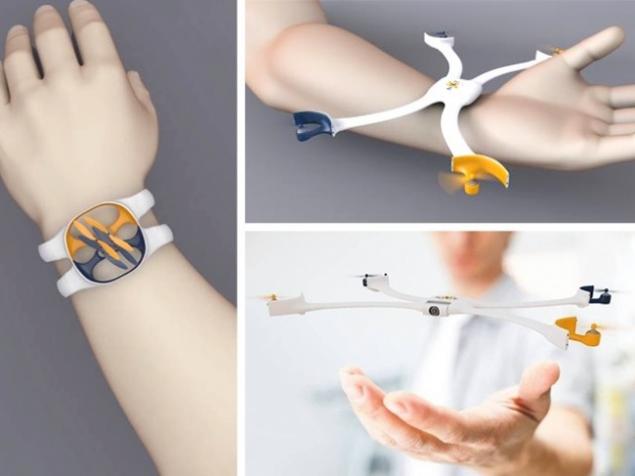 "Let go of my camera to freedom" is the motto of this wonderful development. Sometimes I want to make an interesting picture of yourself from the side, and ask for certain. Solution found: a high-tech bracelet that easily becomes a quadcopter with camera. The basic idea of the bracelet-drone Nixie is to get the shots without using your hands or doing them like this, which previously seemed impossible.
Jet-powered flying Board Flybord Air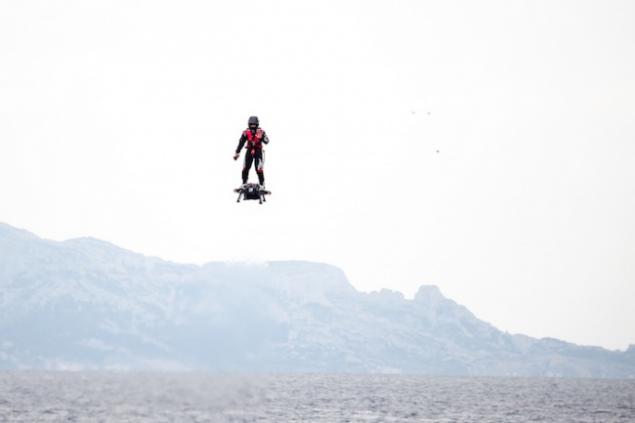 While romantics dream that one day we will be able to soar above the earth on the hoverboard from "Back to the future 2", the talented Frenchman Franky Zapata decided to make it happen and created Falyboard Air, capable of lifting the man on to a height of 3 000 m in a few seconds. Air Flyboard is able to develop a flight speed of 150 km/h and the flight time, which is enough fuel in the tank does not exceed 10 minutes.
Photo on preview youtube
See also
7 things that prove the future is now
15 useful inventions that should be in every
via www.adme.ru/tvorchestvo-dizajn/15-poleznyh-izobretenij-kotorye-dolzhny-byt-u-kazhdogo-1104560/