He's 35, and now he overcomes the eleventh language. Italian Luca, Lampariello recognizes that to be a polyglot cool, but I do not agree that it is difficult. Here are some of the lessons he learned studying languages: English and French, German and Spanish, Dutch and Swedish, Russian and Polish, Portuguese, Russian, Chinese and Japanese.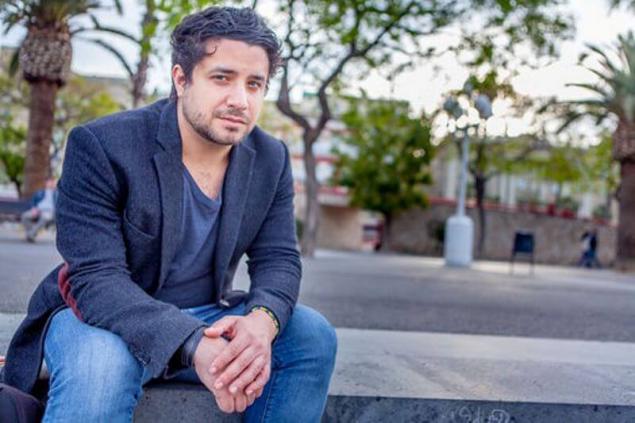 I want to take you away from the beaten path. Do not ask yourself how to learn a language,
askyourself why you teach
. Seasoned polyglots know that
all the matter of motivation.
Learning languages is not about the hours kochanie for textbooks. It's about discovering the beautiful places, meeting amazing people, savoring delicious food and also about getting to know ourselves. This is what feeds my motivation. To bring all this to life for me and helps language skills.
LESSON 1Language cannot be taught, it can be learned. Great if someone helps, but let this be a guide, not instructor.
I started learning English at 10 years old, in 1991. It was a compulsory subject. At first it did not go: I didn't like the teacher, I didn't understand the grammar, the material seemed boring.
When I was 13, my parents hired me a private tutor. It was a charming woman. She was not involved in coaching, and helped me discover the language.
For language learning there is nothing better than to teach him to love
.
I became avidly read English books every day, watching movies without translation, and once a week two hours were engaged with the teacher. Eventually at 15 I was fluent in English, with a strong American accent.
LESSON 2Language opens the door to a new world. We need to forget about all the obstacles and fall in love, in language, in country, in people, even in the national cuisine.
French I started learning around the same time and English, and it was the same problem. That all changed at 14: every day
I was at the two hours to watch French TV
. It gave me more than the previous three years of school. By 15 I already knew French quite fluently.
In 2010 I went to France for three years. French culture has made me a deep impression: the history, traditions, and the entire cultural context.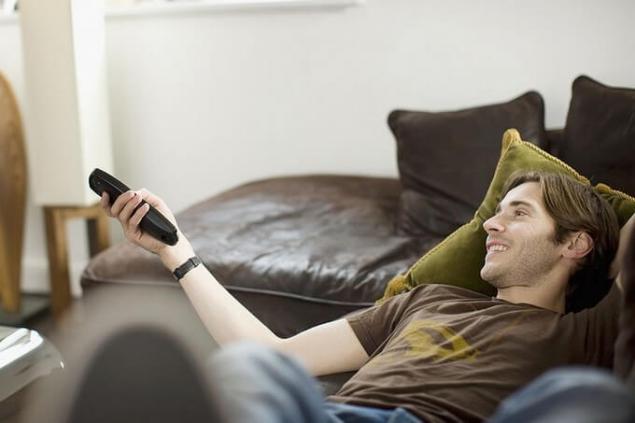 LESSON 3There is no method of language learning, which would fit all. Find your own – and you can study any language on your own. Experiment!
German was the first language I taught myself. I didn't really understand how to do it. The first couple of months of studied shabby grammar textbook that is found at grandma's. Gothic letters, esperansa page seemed to beg me to no end to repeat the rules.
My enthusiasm evaporated.
I once saw on TV advertising for training programs in the different languages and decided to learn this way. It was then that
I came up with my own method of learning key language models
– simple, natural and fun. I felt that it fits me perfectly.
After a year and a half I went on vacation and met the Germans. Don't forget their astonished faces and exclamations: "How could you be so good to learn German?" This further fueled my enthusiasm and desire to improve further. I began to greedily swallow German books.
LESSON 4Foreign language helps us to better understand your own. When teaching a language related to his, immediately start talking. It's easier than it may seem.
The Italians have a myth that Spanish is very easy language: you just have to speak Italian by adding "s" at the end of each word. Structurally they are really close, but there are fundamental differences in pronunciation, intonation and use of idioms.
In 2007, I was on exchange in Barcelona. Basically, I was surrounded by Catalans, besides I lived with a girl from Malaga and
used every opportunity to communicate
with the Spaniards. And the language just smacked into me.
LESSON 5No unnecessary languages: any ever so useful. Do not give in to stereotypical judgments, guided by their interests and abide
tions.
With Lotte from the Netherlands we met in Sardinia. She was not fluent in English, and although we were really great together, we are still very upset that we can't fully communicate. So I decided to learn her language. And although we broke it in my Luggage now has Dutch.
I knew that one day it is useful to me, and I was right. Now every day I speak it with my neighbour, Dutchman. I improve their knowledge easily without effort and with interest. In short,
do not have to go to the country, if you want to learn its language
.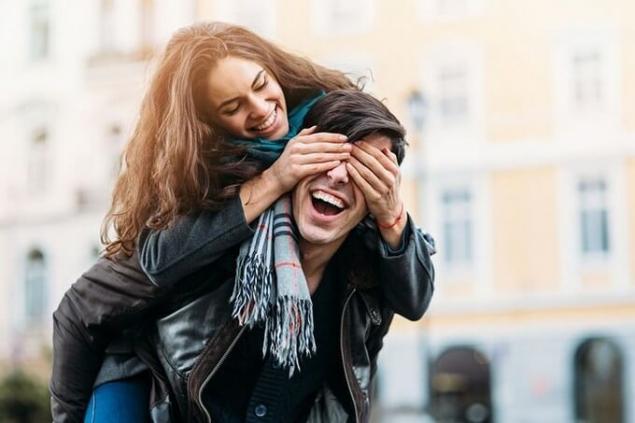 LESSON 6Work on pronunciation from the start, not to fix blunders.
I was thinking about learning some of the Scandinavian language, and my Italian friend took and gave me for my birthday a tutorial in Swedish. Thanks to its special intonation it sounds to me like music, but at first I could not grasp it.
In 2004 I first went to Stockholm and was impressed by the Swedish culture. I tried to speak Swedish, I watched the Swedish movies and read books, mostly thrillers, of which the Scandinavians are famous for.
What's great is that
if you know Swedish, you will understand all the Scandinavians
.
LESSON 7If the language not given and you are ready to give up, think about how to re-kindle your interest. Go to the country, find buddies, watch a movie, make a video on Youtube. Something's going to work.
After romance and Germanic languages, I wanted something new. Russian seemed exotic: incredibly rich, sophisticated and breathtakingly complex.
Think in Russian would have been to solve the mathematical puzzle.
I could not understand how the Russians deal with it every day. To help I was a nobody, and after 8 months I started to think that I made a mistake by choosing this language. Much progress have I seen. The next three years I did little. And then decided to post a video on Youtube where I speak in Russian.
The response stunned me. Even in my wildest dreams I could not imagine that I would get so many approving comments. Russians believe their language is difficult and inaccessible to foreigners, so when they hear somebody how to pronounce a couple of phrases in Russian, then delighted. After that, I took Russian in earnest and slowly began to settle into the maze of Russian grammar.
LESSON 8If everything is OK to plan, it is possible to study two languages simultaneously.
I started learning European Portuguese at the same time with Mandarin Chinese. I haven't had to learn two languages at once, so I set some of the rules.
Portuguese, like Spanish, had learned from me.
I only had to pay attention to the pronunciation
, it is not all easy. Unstressed vowels almost swallowed there, and sometimes it seems that it consists of some consonants. So sounding it is sometimes similar to Russian.
I am often asked why I chose European Portuguese, not Brazilian, which is much more common. But the fact is that I often don't choose the language.
I allow the language itself to me to choose.LESSON 9Journey is a great motivator. As much travel wherever it: it pushes you to learn languages.
In 2012, I visited Poland and fell in love with this country and its people. Besides the fact that I used my own technique of translation, my Polish friends Michal held regular training
classes for learning languages
. I highly recommend this approach if you learn Slavic languages, and one already know.
Although Russian and Polish are largely quite different, structurally they are very similar, and the knowledge of one greatly facilitates the study of the other.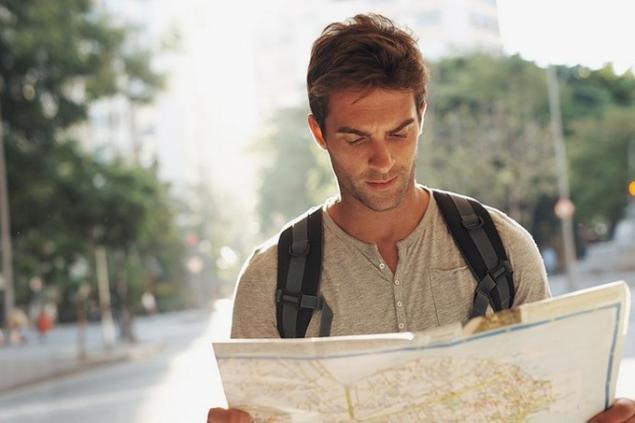 LESSON 10Do not be afraid of learning languages, having a reputation as "difficult".
I heard that the Chinese are terribly complicated, and not even going to teach him. But I was spurred by the success of my first video on Youtube, and I started looking for a new challenge. Began to learn Chinese on their own, and it really was a challenge!
But if someone will tell you that Chinese is impossible to learn by yourself, do not believe. It has its own challenges, but something turns out easier than you would expect.
The main thing – to master the tones and the characters.
Otherwise Chinese is not difficult in other languages.  
Where missing our women after 50What we call love is actually selfishness and infantilism
LESSON 11Some languages are really quite special, so keep a flexible approach. If your usual method of studying is not working, change it. Don't give up!
Learning Japanese I saw as another challenge. But
I had no idea what could be so hard
. I was able to build a basic offer – Japanese so the structure is different from any other known language. At first I thought it was a temporary issue and it can allow regular conversational practice, but it turned out to be not the case.
Japanese and to this day remains for me the biggest challenge, but I still can handle him. You only need
to revise their approaches and to plunge into it
.published  
P. S. And remember, only by changing their consumption — together we change the world! ©
Source: etozhizn.ru/?p=175