After more than a hundred years of use industries and vehicles spewing tons of harmful emissions into the environment, the air we breathe now is not as clean as earlier. According to the world health organization (World Health Organization (WHO), the greatest danger to human health are fine particles of various materials and substances in the inhaled air. To combat this threat, the Dutch company Envinity Group has developed a giant vacuum cleaner, which is able to pass through a 80 thousand cubic meters of air per hour, almost completely ridding it of particle contaminants.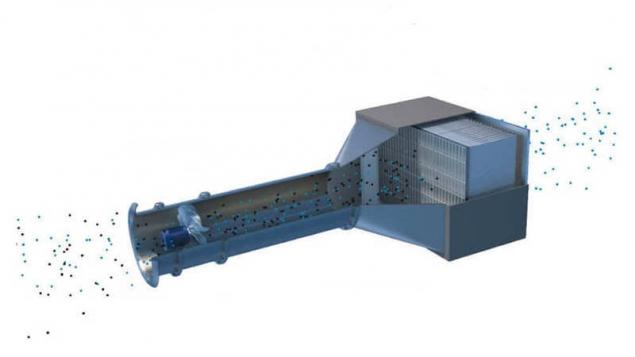 According to statistics, in 2012, air pollution and the environment became the reason of premature death of about 3 million people on the planet. Moreover, 92 percent of the total population of the globe is now concentrated in areas where levels of air pollution significantly exceeds all acceptable norms.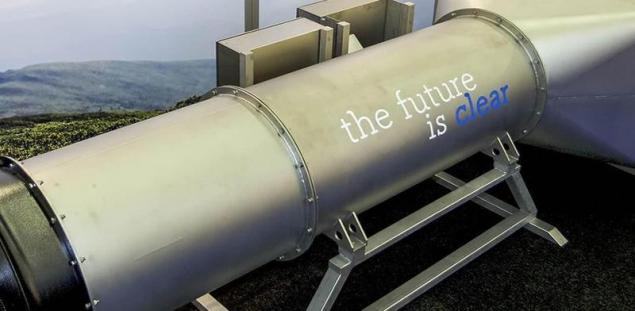 Air polluting particles are divided into two types according to their size. Particles smaller than 10 microns belong to the class of fine particles, and particles smaller than 0.1 micron — class superfine particles. In recent years there were developed many methods to combat air pollution, including the formation of a "bubble" of clean air over parks and other places of recreation, installation of specialized fencing and much more.
The system of the company Envinity Group is intended for installation on the roofs of buildings in the immediate vicinity of pollution sources. As mentioned above, it is able to pass through itself of 80 thousand cubic meters of air per hour, filtering out 100% fine and 95% of ultra-fine particles. Effective area of action of giant cleaner stretches over 300 meters across and seven kilometers vertically in calm weather.
The company Envinity Group presented its installation at the Offshore Energy conference, which took place last week in Amsterdam. And, it is likely that it will emerge quite strong interest from governments and administrations of the cities experiencing severe problems with environmental conditions. published
via
Source: ecotechnology