The symbol of the forest, the symbol of Siberia and most of Russia — the magnificent coniferous evergreen tree that can live up to 850 years. Siberian cedar combines the power and the healing power of mother nature. Since ancient times, the cedar for our ancestors was a survivor and a healer.
Siberians are well known since ancient times, properties of cedar oil and milk, which he called vegetable milk.

"Slavtes places, favorite sun, the proud, the height of Lebanon, its cedars; not seeing us in my homeland on the abusive land belonging to Russia, do not dare to call you, but in my eyes the shady cedar-rich Siberia will not give you of their beauty and I will replace you. What Majesty in the posture of this tree, which the Holy shadow in the thick forest it! Cedar forests of Siberia meaningful for a variety of benefits of the state, for the internal and maybe external trade", — wrote V. Dmitriev, Tobolsk naturalist and historian, contemporary of Alexander Pushkin on the Siberian domain.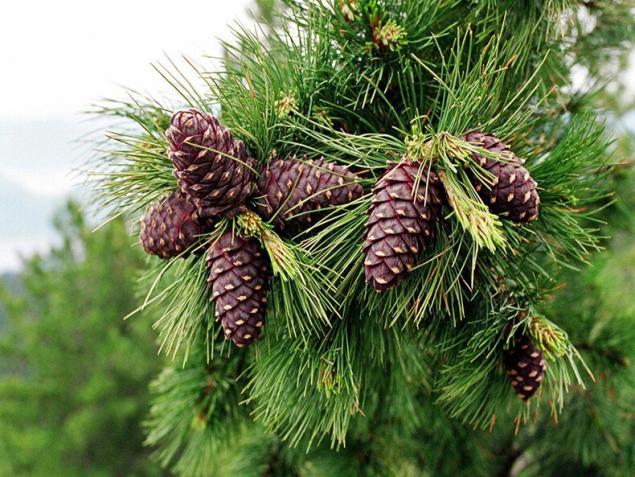 Traditional medicine began examining the beneficial properties of pine nuts in the last years of the XIX century Tomsk University, In 1898, these investigations were continued in Saint-Petersburg, the result was the publication of the book S. Kochergina called "Pine nuts". However, studies of useful properties of Siberian cedar are still. After all, no nut can not be compared in composition and nutritional value with a touch of cedar.  
Cedar nuts in folk medicine
There are many recipes of traditional medicine based on pine nut. But modern industry is also not standing still and is able to offer a ready-made medicinal products prepared from pine nuts. Here's one of them — the cedar jelly, and will be discussed in this article.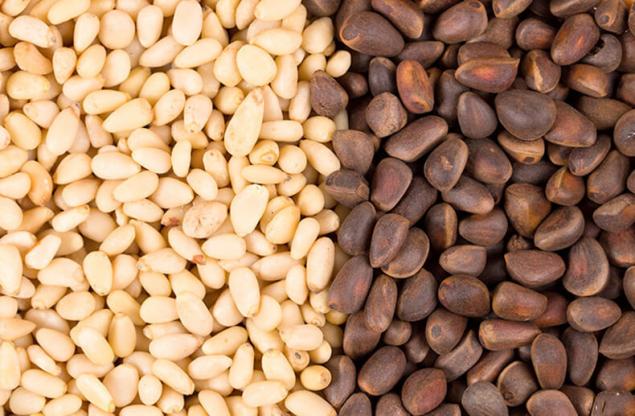 Indigenous Siberians are well aware that the harvest of pine nuts only with good intentions, but with pure thoughts. So often to collect pine cones sent sinless children. They knew exactly what was in the trunk with a mallet can not be beat. Otherwise the cedar will not give up all its power, longevity and health of the person together with nuts, peanut butter and flour, which are called cedar oil.
Siberian healers used the nuts of cedar in the treatment of osteochondrosis, gout, purulent skin inflammations, vitamin deficiency.


Infusions into the shell, and peanut meal were added to baths to relieve fatigue and excitement, to get rid of eczema and allergic skin rashes.


Well known for the efficacy of decoctions of cedar shells in the treatment of periodontitis, stomatitis, removal of dental pain, skin diseases.


Tincture of the shell and nucleoli help in disorders of the gastrointestinal tract, cholecystitis, reduced immunity, gastritis, exhaustion, urinary and gallstones. In combination with red wine and honey, this liqueur has a beneficial effect on the blood.


It is useful to include in the daily diet of nuts, especially children. Pine kernels will increase their immune system, contribute to the growth of the child and development of his mental faculties.  
How is cedar jelly
Flour (milk), butter and cream of pine nuts Siberians learned to do the same for a long time. Walnut kernel were dried, crushed in a mortar with the gradual addition of a small amount of hot water, put in a metal pot in a well protoplennoy oven, brought it to a boil. After that, the cream was ready, just pour into bottles and cork tightly. To get them from lean milk, cream diluted with a little water.
In modern conditions it is possible to dry the nuts in the oven or in a frying pan, grind them in a blender or coffee grinder, add to the resulting cedar flour in a little water, mix well and place in the oven or microwave.
Modern industrial technology allows to obtain such milk out of raw, i.e. untreated shell from kernels of pine nuts. This technology allows to preserve all the useful substances contained not only in the kernel, but also films and shell without the use of any preservatives or additives. Treated this way the nuts easier to assimilate than raw, moreover, have a longer shelf life.  
The composition of cedar milk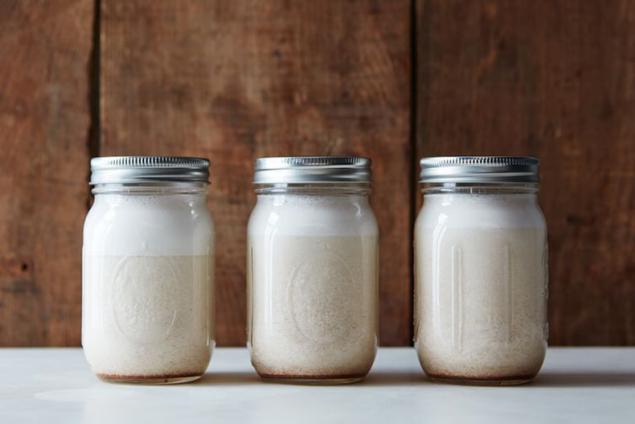 This product contains:
proteins (35%),
fat (2%),
water (to 9.2%)
Proteins
Amino acid composition and energy value of proteins contained in cedar nuts exceeds that of cereals, legumes, animal proteins. These proteins are almost completely digested by the human body, and therefore are an excellent and nutritious alternative to animal proteins for vegetarians.
Of the 19 amino acids composition of milk, 13 are not produced independently by the human body. In cedar jelly especially a lot of such amino acids as arginine, methionine, lysine, tryptophan, important for:
the normalization of metabolic processes and the blood,
the development and regeneration of all vital systems (muscles, cardiovascular, nervous, endocrine, digestive, reproductive, bone, tissue system)
the increased resistance of the body.
Vitamins
Part of the cedar milk is part of a rich complex of vitamins such as E, A, group B.
The vitamin E which pine nuts considerably more than almonds, walnuts or peanuts, is responsible for the immune system, delay aging, the normalization of the reproductive and cardiovascular systems, reproductive properties.
Vitamins B1, B2, B3 are responsible for hematopoiesis, endocrine, nervous, immune, muscular, cardiovascular, metabolic and digestive system, skin, nails and hair in humans.
Vitamin a is responsible for the prevention of cancer and besides being an excellent antioxidant and antiseptic.
Trace elements
Cedar jelly is particularly rich in beneficial trace elements — phosphorus, potassium, silicon, magnesium, iron, manganese, calcium, zinc, molybdenum, copper, vanadium, boron, iodine, Nickel. For example, using 40 g of cedar milk, you will receive the daily rate of cobalt, magnesium, zinc, manganese, and copper, and after eating 100 g of this product, you satisfy your daily requirement of iodine for the organism.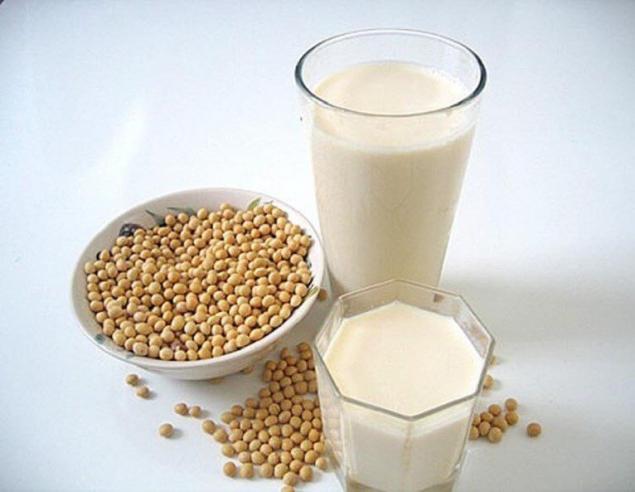 Useful properties of milk cedar
To list all useful properties of this product can be long, we want to tell you about the most important
—
Cedar jelly has a beneficial effect on the prostate gland and male potency
(ranging from erectile function and ending with the composition of the seminal fluid). Therefore, cedar jelly should be taken as a preventive measure against male infertility.
—
Cedar jelly shown to children at any age, pregnant and lactating women,
it contributes to a more full and harmonious development of the child within the womb and after birth, synthesizing growth hormones, stimulating the development of the brain, bone, immune, and nervous system. In the female body during the period of the regular use of this product strengthens the processes of lactation.
—
Cedar jelly normalizes blood pressure, lowers "bad cholesterol"
, thereby reducing the risk of blood clots in the blood and plaques in the vascular walls. When drinking milk blood vessels to restore elasticity, normalizes the heart muscle and heart rhythm. This product can be used as additional tools in the treatment of ischemic heart disease, atherosclerosis, hypertension, heart attack, arrhythmia, stroke, and varicose veins.
—
Antiseptic and healing abilities
cedar milk can be used in prevention or as an additional tool in the treatment of gastritis, accompanied by heartburn, ulcer disease of the gastrointestinal tract, dysbiosis.
—
Due to its ability to normalize lipid metabolism, this product is indispensable in the treatment of liver diseases
.
— Very useful
cedar jelly to reduce the excitability of the CNS – insomnia
, during stressful conditions, headaches, nervousness, irritability, fatigue. Thanks to the tryptophan contained in milk, this product is a great natural antidepressant and is effective in chronic fatigue syndrome and depression.
— This product should be
use as a dietary Supplement during treatment of such diseases
:
low back pain,
arthritis,
osteoporosis,
osteoarthritis,
disease of the thyroid gland,
anemia,
tuberculosis,
bronchitis,
anemia,
urolithiasis,
seborrhea,
dermatitis,
acne
vitamin deficiency and etc.
Harm and contraindications cedar milk
Special hazards in the cedar jelly hitherto not discovered. Therefore, contraindications to the use of this medicinal product is almost there. Well, unless you have an Allergy to pine nuts.
But do not forget that any abuse of the medicinal product may turn it into poison. To kill pine nuts – won't kill you, but diarrhea the nerves and the digestive process can impair. However, to normalize the bowel, either appropriate medicine or common potato starch.
How to make cedar jelly
Now this product have learned to produce in encapsulated form, so as a food Supplement for prevention take it with water, 15 minutes before meals three times a day 4 capsules.
Milk in powder form taken once a day 1 tablespoon with water.
In the form of milk, take the morning at Breakfast every day half a Cup. Can this dose be increased to 150 ml and split into three parts, taking it during the day during meals.
Cedar flour has a pleasant taste, often added to various dishes, pastries and dairy products. But, all the same, we can't recommend you to put this valuable product to heat treatment, because after it he almost completely loses its beneficial qualities.
However, you can add the pine milk in mashed potatoes, stir it with the butter instead of cow's milk. You can also prepare a beautiful and nutritious Breakfast, for example, like this:
Dessert recipe "Cedar bliss"
Ingredients:
heavy cream (100 g),
tender cottage cheese (1 pack),
canned peach (1 jar),
almonds (100 g),
mint (bundle)
sugar (100 g),
chocolate (1 square),
cedar jelly (1 bottle),
kiwi (2 PCs.)
How to prepare:
Cottage cheese whipped in blender with cream, pine jelly, sugar. Peaches and kiwi cut into slices, chocolate almonds and grind to a fine grater. Put in a salad bowl a layer of peaches, layer of cheese, layer kiwi, layer of cheese, sprinkle the chocolate-walnut crumbs, garnish with mint sprig.
But to wash down this dessert will be useful tea with raspberry and cedar jelly.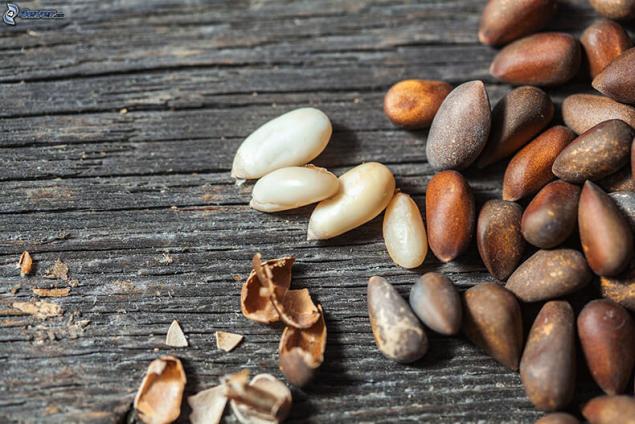 Recipe of tea with cedar jelly
Warm up the teapot, pour the tea leaves, raspberry leaves, add boiling water. To warm the bottle (200 ml) pine milk, add to the teapot, leave for 5 minutes, pour into cups. Will be delicious to drink this tea with lump sugar.
Instead of raspberries you can use honey and milk add cinnamon.
Add cedar jelly and coffee, right in Turku at the end of cooking.  
How to make drops for all diseases from simple ingredientsBefore disease 97% of patients with cancer did this dental procedure
In conclusion, I want to say that we move a little, eat junk food, abuse alcohol, we often forget about fruits, vegetables and nuts, unhealthy living environmental conditions. This invariably leads to hypovitaminosis, dysbiosis and ultimately to the suppression of the immune system.
Annually along with the cold come to us bronchitis, sore throats and colds, followed by a longer "rotten" temperature of 37 degrees. This is a clear sign of reduced body resistance. So do not neglect such a powerful natural immunostimulant, as cedar jelly.
Create for yourself a habit of not forget the nuts of cedar and pine jelly, regularly include them in your daily menu. And what it may bring – you already know.published  
Author: Elena Stepansky  
Source: fito-store.ru/kedrovoe-molochko.html