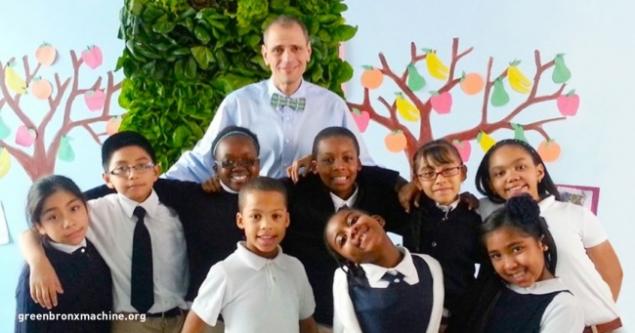 A teacher from the Bronx Stephen Ritz (Stephen Ritz) differed from most of his colleagues until then, until it suffered the worst thing that can happen in the life of a parent, death of a child.
The tragedy changed the man, but did not break it. Soon, Steven decided to focus on helping the most disadvantaged children of his district and began teaching at the school where only 17% of students receiving a high school diploma, and the others have ceased to attend classes and then failed the final exams.
The school was dominated by violence, poverty, but more than that it was very hungry children. 99% of the charges Stephen was in need of a free lunch.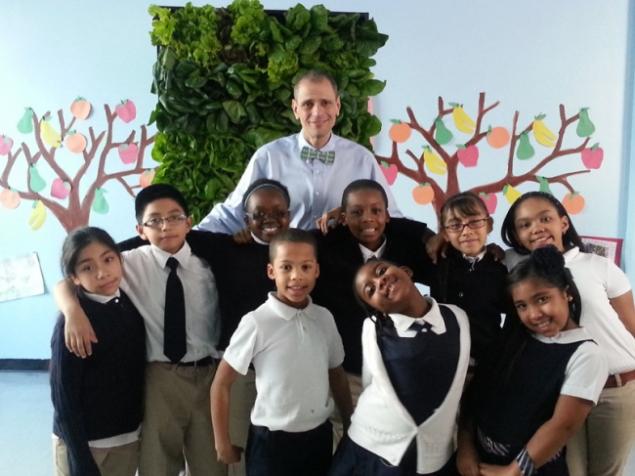 Bronx refers to those areas that nutritionists call "food deserts"
. This means that the residents cannot afford to purchase healthy foods. Mainly because they buy cheap products in tiny shops, which range very far from useful, if not eat fast food.
Poor nutrition, in addition to physical diseases, causes psychological problems, especially if the child does not know whether he will manage to eat today.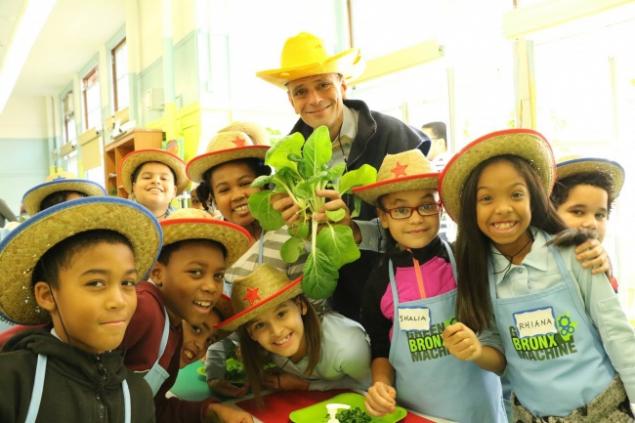 Once Stephen had a brilliant idea. It all started with the fact that someone gave him a box of Narcissus bulbs. He hid her in the classroom behind the battery, fearing that children will find the bulbs and will throw them at each other. Soon the bulbs will grow and burst into flower, and the process of their growth extremely impressed with the students.
And Steve thought: if the children like the daffodils, they certainly will appeal and other plants
—
edible for example.In other words,
children could grow your own food for yourself in school.
It was the beginning of the charitable organization Green Bronx Machine, which teaches children and teenagers the basics of proper nutrition, giving them the opportunity to learn how to grow your own vegetables and herbs, and even take the harvest home to share with family.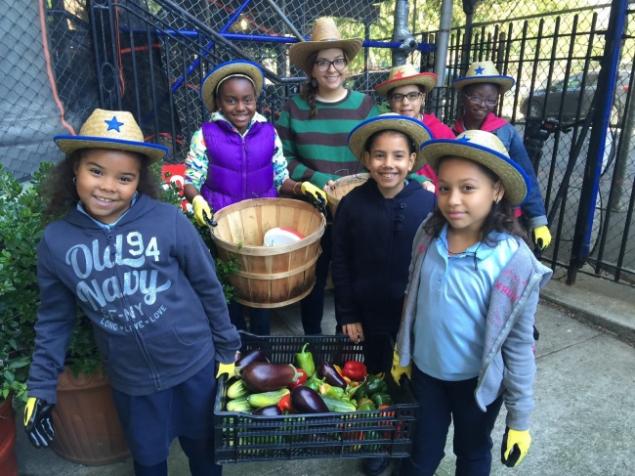 Today, thanks to this organization, not only in the Bronx but throughout new York and in other US cities, created a lot of school gardens and greenhouses. This allows students to eat better, and also creates jobs for teenagers. In addition,
the academic performance of young gardeners has increased markedly as attendance.
In the class Steve
, it has increased from 40% to 93%,
and in the future
all students were able to successfully pass the final exams.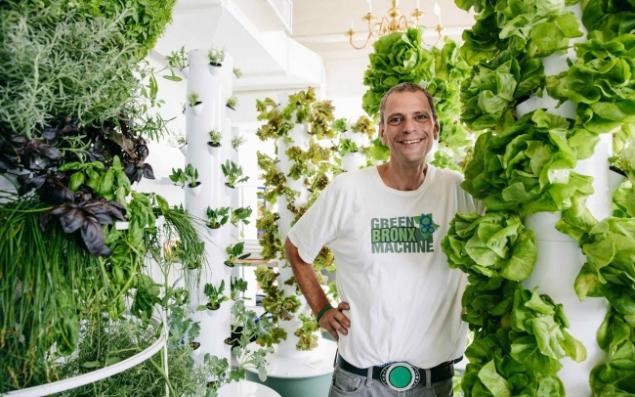 Stephen Ritz in the background of his invention — the "green wall" that allows you to grow salad and other greens directly in the class.
"To teach children proper nutrition should be where it is most needed — in school. But if they can take the fruits of their labor home to share with their parents — what could be better?"
Photos on the preview greenbronxmachine.org
Materials upworthy.com
See also
The boy brought home from school a leaflet for parents, which shocked his mother
The teacher became the idol of the students, when made up for them a list of tips against stress
This librarian had saved their entire life to make an incredible gift to your University
via www.adme.ru/zhizn-dobro/etot-bibliotekar-kopil-vsyu-zhizn-chtoby-sdelat-neveroyatnyj-podarok-svoemu-universitetu-1356515/