Twenty seven million five hundred eighty three thousand three hundred twenty two
They liked each other in the school office or in the classroom, and then together fire, water and copper pipes. These star couples have proved to the world that real love is a permanently and seriously.
The website
presents you the most vibrant unions, whose story has melted the hearts of millions of fans.
Kate Middleton and Prince William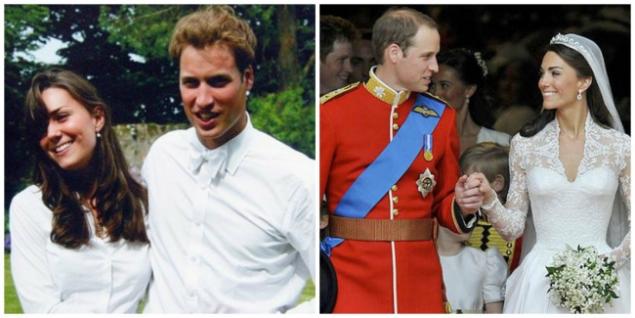 Kate and Prince William met in 2002, when studied together at the University of St. Andrew. But they married only in 2011 after a long wait, quarrels and the attention of the press. Now this bright couple with two children and happy the tabloids just good news.
Samuel L. Jackson and Latanya Richardson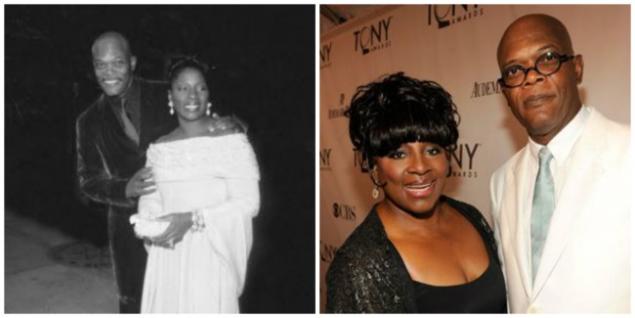 Samuel is a world — famous actor, famous for his role in "pulp fiction", Latana also starred in many films, now playing in the theater. But once these two went to neighboring universities in Atlanta: Samuel — in a purely masculine, Latanya in women. They started Dating in 1974, the Alliance was sealed by marriage in 6 years — in 1980. Since then they have been inseparable for 42 years and has managed to raise a daughter Zoe.
Mark Zuckerberg and Priscilla Chan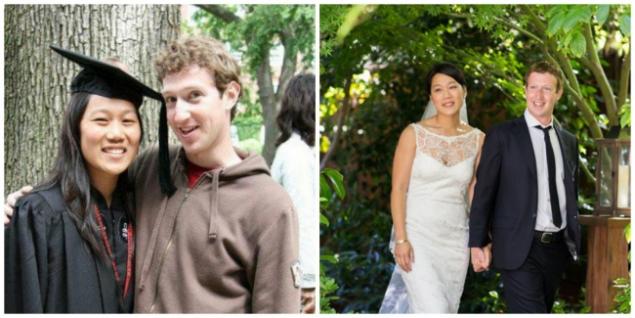 Mark, the Creator of the social network of Facebook, and Priscilla, a Board-certified pediatrician, has been together for 14 years: they met in 2002 while training at Harvard University. They married in 2012 and now they are raising her daughter.
Anthony Mackie and Sheletta Chapital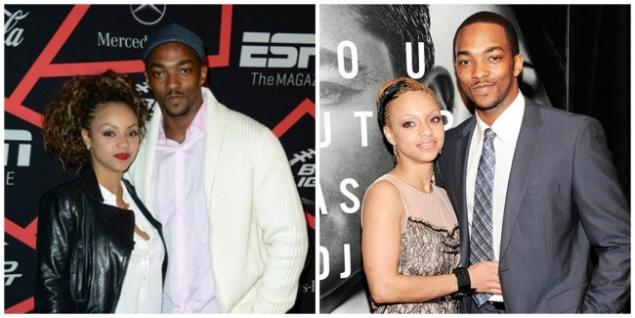 Star movies about the Avengers Anthony Mackie in 2015 married Salette Capital — his high school girlfriend. For the first time they met in the second grade, when Anthony moved to a new school. In 2009, the couple had a son.
Snoop Dogg and Shante Taylor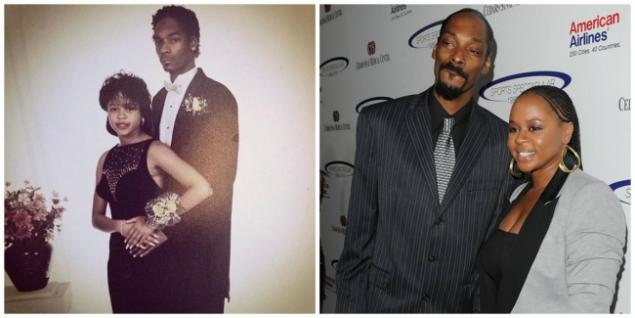 Hard to believe, but the famous rapper and rowdy Snoop Dogg still lives with her sweetheart, Shante Taylor. They were a sweet couple in high school. Love turned into a 26-year-old Union. Snoop Dogg and Shante were married in 1997. They have three children: two sons and a daughter.
Jon Bon Jovi and Dorotea Harley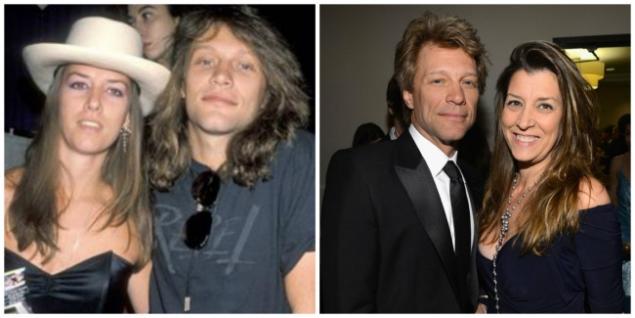 The founder of the American band Bon Jovi and his future spouse met in high school, where he started their relationship. Student Dorothea helped a lot in learning to bully John. After graduation they moved in together and got married in Las Vegas in 1989. Now they are raising four children.
Bono and Alison Hewson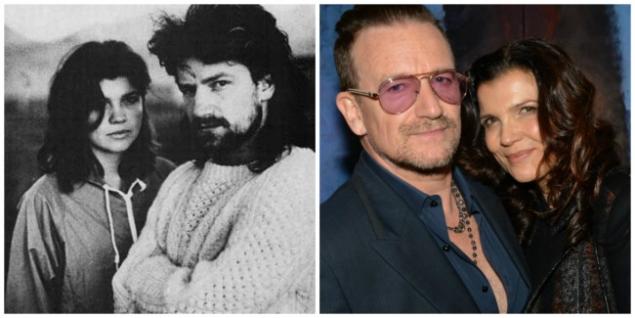 Bono, the future frontman of the band U2, and Alison started Dating in 1975 when I went to school in Dublin (he was 15 and she was 14 years old). In 1982 the couple legalized their relationship. As a result of their strong Union was born four children. "I met the most incredible woman in the world and just couldn't let her leave," said Alison, her devoted husband.
LeBron James and Savannah, Osceola center for the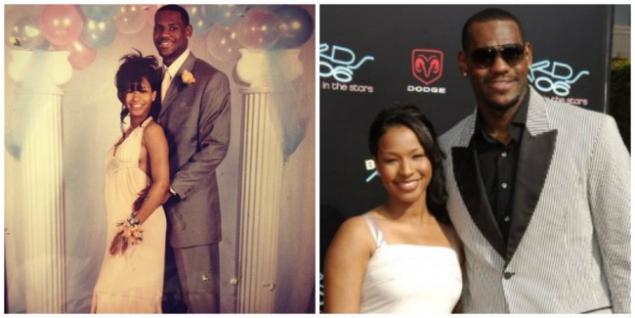 Famous basketball player LeBron James no one traded his first love — Savannah Brison. They met while teaching at Catholic school. Did LeBron Savannah the proposal in 2011, but the couple had married only in 2013.
Ron Howard and Cheryl Ellie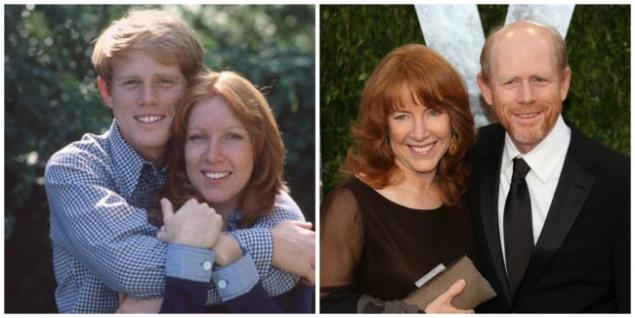 The love story of a famous Director (to his credit such films as "a beautiful mind", "the da Vinci Code" and "Changeling") and his future wife began in high school where they studied together. They spent much time together that their parents had even set a limit so the boys did not forget about studying — no more than two meetings in a week. They have been married for 41 years.
Jeff Daniels and Kathleen Treado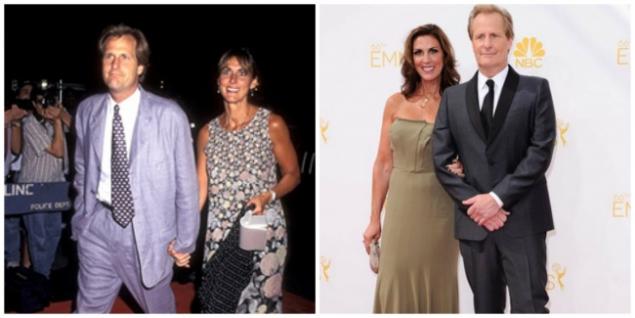 Jeff, star of the cult movies of the 90s: "Speed" and "Dumb and dumber", and his future wife, Kathleen, went to school in Michigan. When both 24 years old, they decided to get married. The couple have been together for 37 years and have three children.
Photos on the preview abcnews, mirror.co.uk
See also
10 couples who proved that first love is the hardest
10 famous couples who prove that love can be strong
via www.adme.ru/tvorchestvo-kino/10-znamenityh-par-kotorye-dokazali-chto-lyubov-mozhet-byt-krepkoj-1050110/