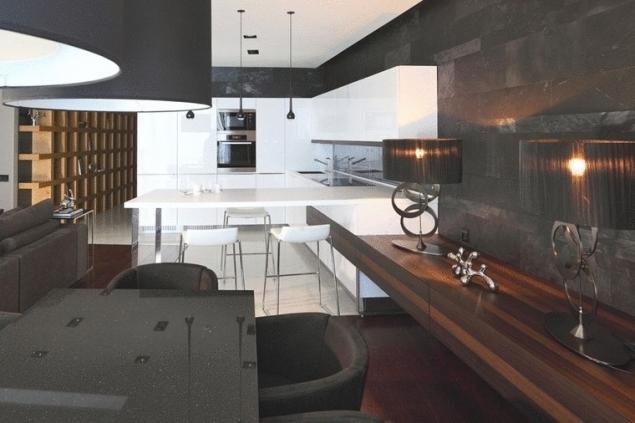 Helen and Michael Miroshkin not the first time undertake the design of luxury apartments in Moscow. More than five years of working together their Studio Geometrix Design has completed a wide variety of orders, pleasing even the most demanding customers!
The last project Miroshkina – design of interior for a spacious apartment with an area of 140,4 sq. m., in a huge residential complex Kutuzovskaya Riviera is located between Volyn forest and natural reserve of the stunning beauty of the "Valley Senuti". It is just 7 km away from the city center and the Kremlin area, so the interior design in the house should match the status of its owner, that is to be restrained, elegant, modern, and comfortable stay for all family members!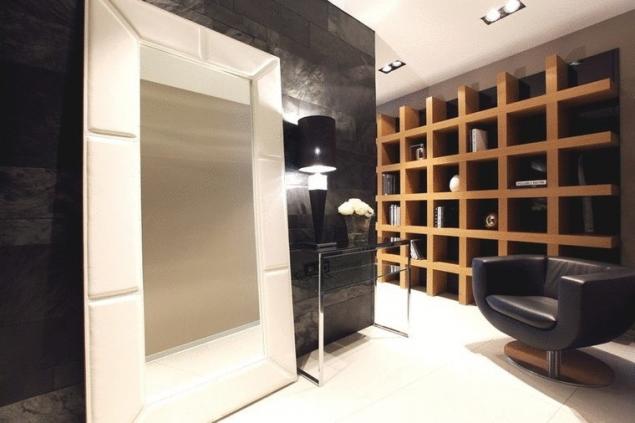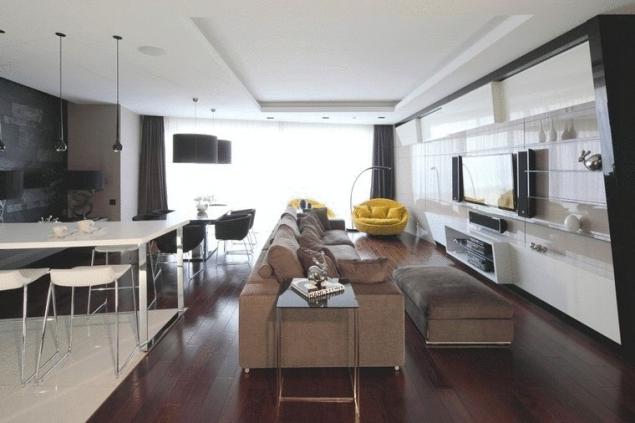 And, of course, the designers of Studio Geometrix Design have been able to meet all of these conditions, with extraordinary creative and beautiful layout of the apartment. There is one bedroom, children's for two sons of the owner of the project and two dressing rooms. In addition, the apartment provides two bathrooms. One for the residents of the apartment with a size of 9.6 sq. m., and the second for guests. Its area is almost two times smaller than the master bath, and is 4.7 sq. m.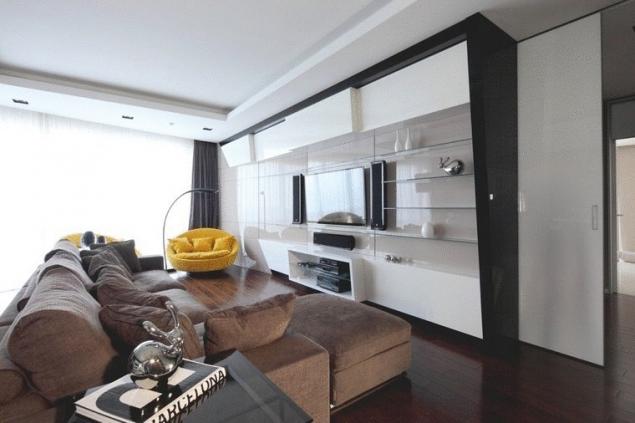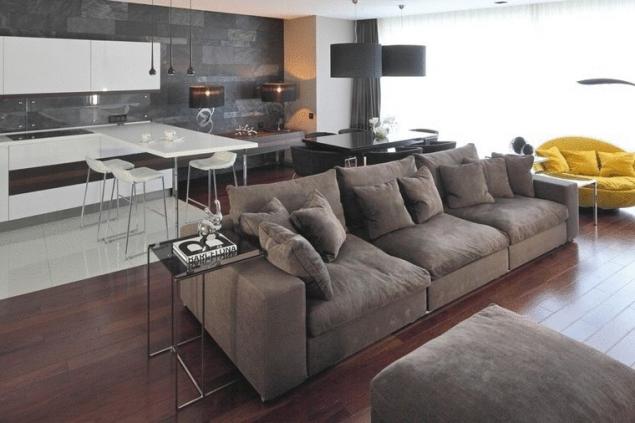 The biggest room was the living room connected with kitchen and dining room. This technique is often used by designers and architects during the planning of apartments of the elite class to allocate as much space. The apartments in the residential complex Kutuzovskaya Riviera it took a whole 49,1 sq. m.! However, the creators Geometrix Design did not allocate it as a whole, and provided visual zoning of these areas!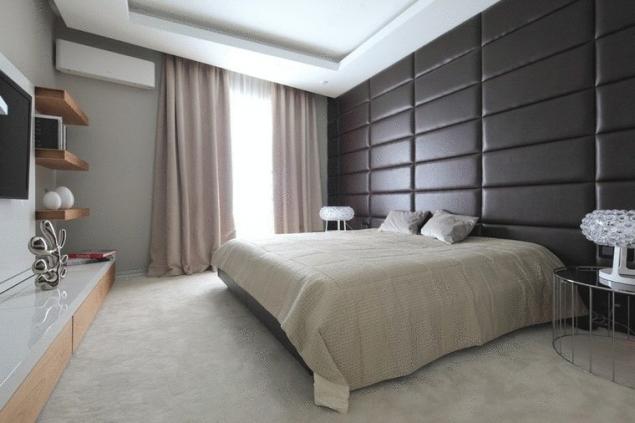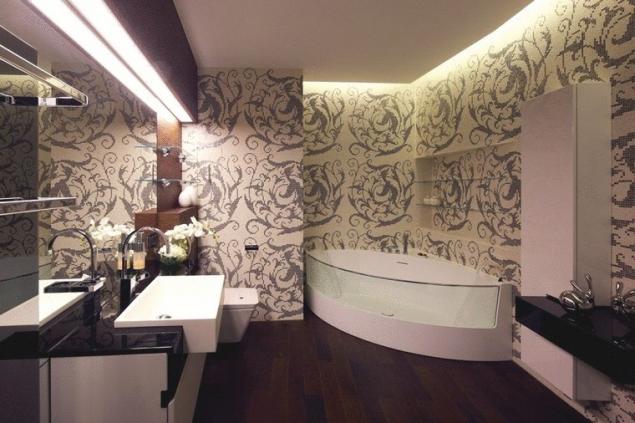 The main colors in the design of the apartments are a discreet black, conservative brown and snow white, and all shades of their palette. This choice allowed us to emphasize the official status of the owner and give the interior refinement and sophistication! More vivid colors, designers Geometrix Design was used only in the design of the nursery. Lifeless grey and white colors, they diluted the orange accents.
Source: /users/104