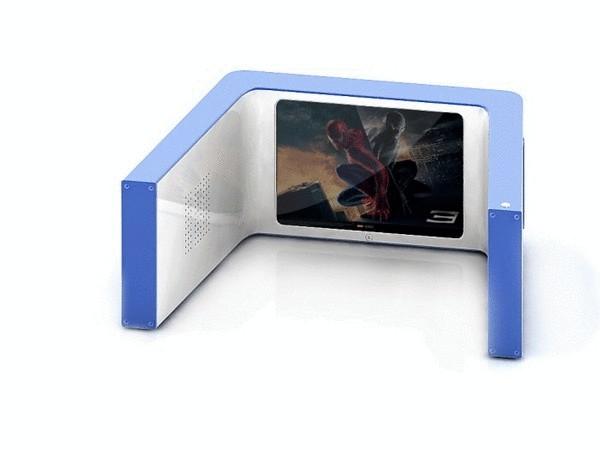 The chair, which you can watch, and a TV on which to sit, this is not the fruit of an unhealthy imagination of the designer. This is a very real, if I may say so about the concept, the project of the author of the Korean Sung-kyu Nam, who really is a multi-object NapTV and furniture, and consumer electronics.
Sung-kyu Nam has come up with an innovative TV for the lazy, because to watch NapTV, need to lie down... directly under the footstool. A small LCD screen located on the back of the seat, and ignorant people are very surprised when they see someone in the moment, watching TV NapTV. If guests will meet a few people, high chair can be flipped to the side, and get rolling TV which can comfortably around.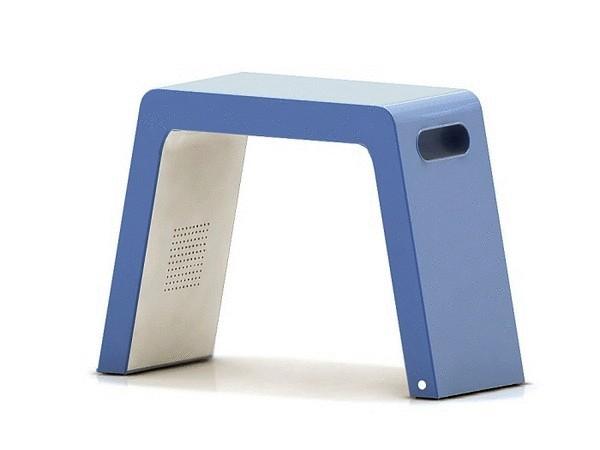 When necessary, the TV is not present, the chair can sit or use as small camping table. By the way, NapTV is easy to carry from place to place because it weighs a bit, and make it easier to carry, both sides of the device is accomplished by the handle.
Source: /users/78