What is beauty in Japanese? Japanese architect Masahiko Sato presented his new project: a house "I-house" in the mountainous terrain above the Bay of Sasebo in Nagasaki, Japan.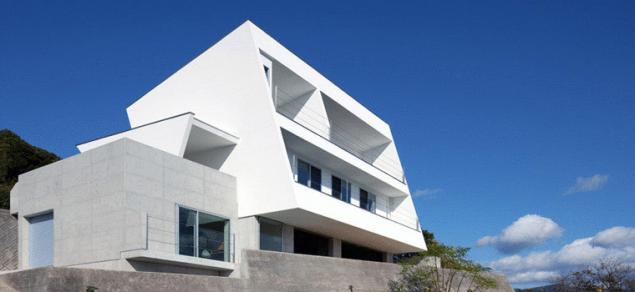 The house is beautifully inscribed in the landscape, and were built with minimal damage to the environment. Such a modern style in which the architect was able to realize their ideas and their thoughts, allows for a new look at their own ideas about housing, how it generally can be. Quite successfully solved not only the exterior but also the interior space "I-house": a winding mountain road quietly leads us into the house on the first floor and the second and third floors is designed in a modern loft style.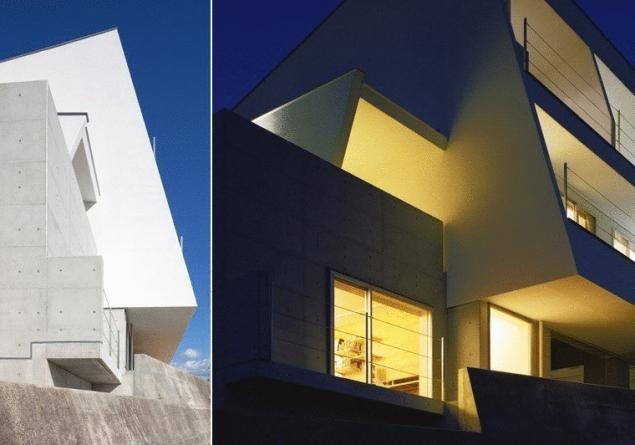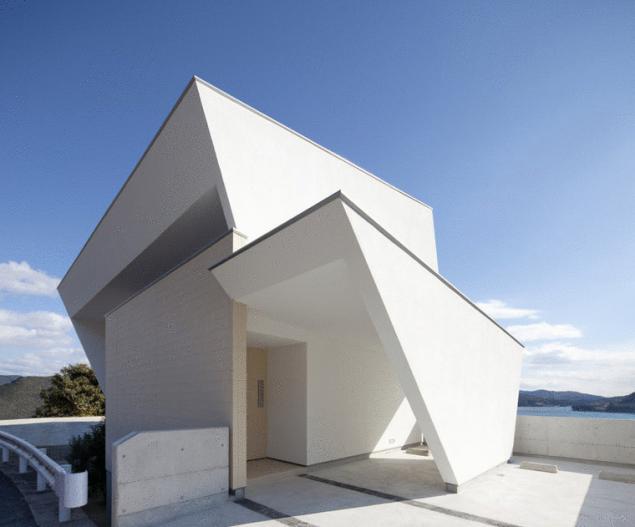 The Windows offer a beautiful panoramic view blue sky and the soothing sea. Tilted facade allows daylight to penetrate deeper, filling everything inside. You should pay attention to another detail is the design of interior decoration: he is full of harmony, the distinctive features of architect Masahiko Sato. And a few original interior, bright spots permeate the idea of solving the interior decoration of a private home – there is nothing superfluous in life, all only the most necessary, only what we really need in our lives.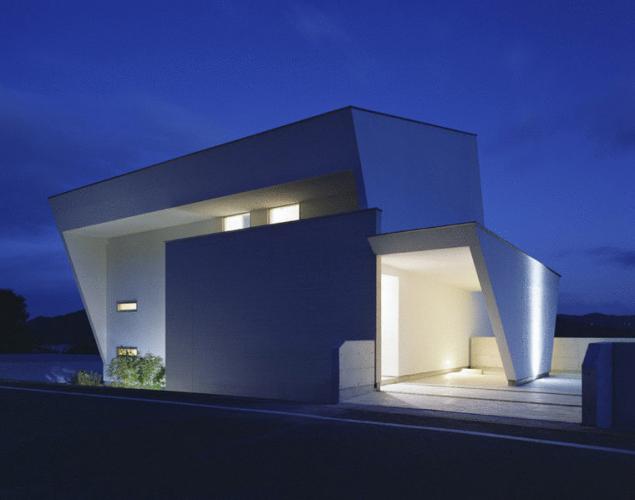 Source: /users/104