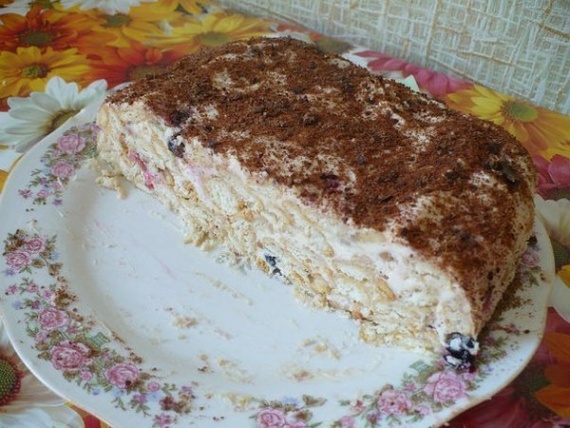 Ingredients:
 - 200 gr. butter
 - 250 gr. sour cream
 - 3/4 cup sugar
 - 300-400 gr. crackers
 - Fruit  
Butter, sour cream and sugar beat blender until smooth, add fruit (strawberries, blueberries, banana, etc.)
Stir.
Add crackers and mix again.
Lined with cling film form and spread it resulting mass, cover "tail" of the film, crush thoroughly and put in the refrigerator overnight. In the morning we shift to the dish.