What could be simpler a typical suburban development. Two-storey house with a pitched roof and attic — the familiar image of a country house somewhere in the suburbs. In Germany, it turns out, this architecture is also in demand. The architects of Finckh Architekten say that faced with a specific problem: the place near Stuttgart where they were to build a house, it was filled with standard, marginal and bleak buildings with a gable roof.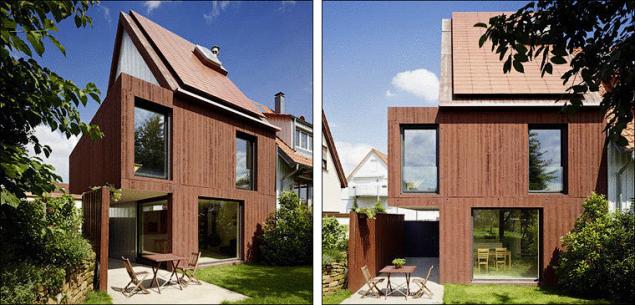 While the natural tact forces the Germans to think about your surroundings and harmoniously embedded in it. Boring and the constructive shape of the house dictated the choice of building on this background, they just could not build something more conceptual. Therefore, it was necessary on the one hand, not to stand out, and with another – to be original. That is a difficult task.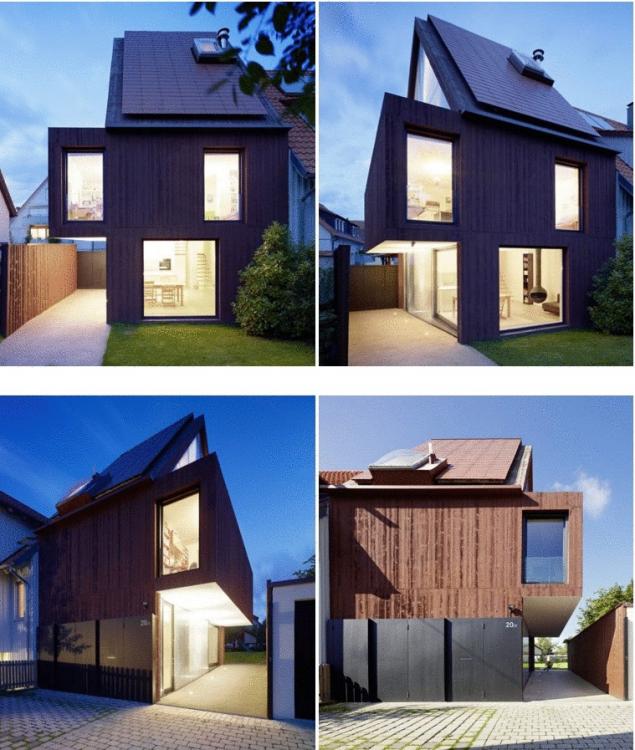 In the end, a clever German architects came up with in your "typical" house large panoramic Windows overlooking the garden, a constructive removal of the second floor with a large glass area, which becomes a shelter for the pedestrian path. The house itself is built of concrete, which in combination with glass is the most popular construction material in modern architecture. The interior of the house in bright colours and uncluttered, very simple and elegant. It is very modern and at the same time, in the spirit of the surrounding buildings.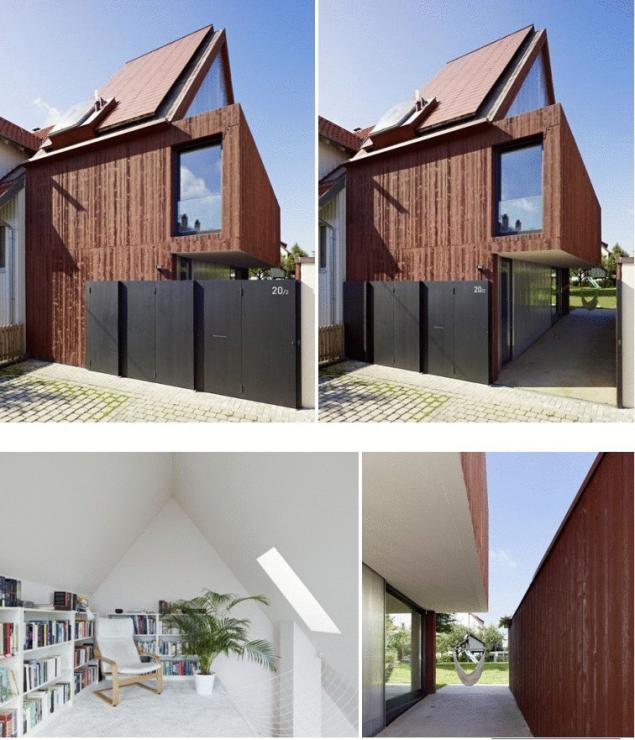 Source: /users/104