The building is old, it was built in 1890 on the site of an old wooden hunting Lodge, which stood here since 1840. Now the estate is sanatorium "Carpathians", and in the Palace of one of his buildings.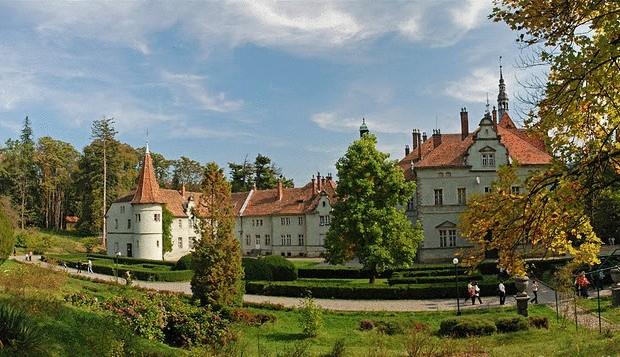 One of the highlights of the Palace is that it has 365 Windows (days in a year), 52 rooms (like the weeks in a year) and 12 entrances (number of months). Around the castle-Palace was surrounded by a pretty Park with dozens of rare trees and a picturesque pond, which is shaped depicted the contours of the Austro-Hungarian Empire.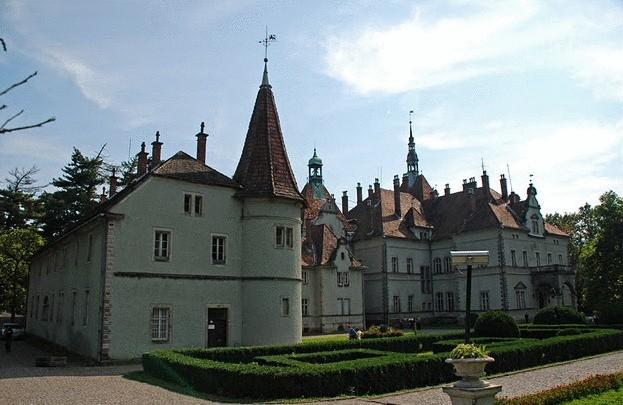 Near the entrance to the territory of the sanatorium is a railway station that resembles a castle-Palace. But the station, unfortunately, does not work. There is a small zoo with deer, rabbits, etc.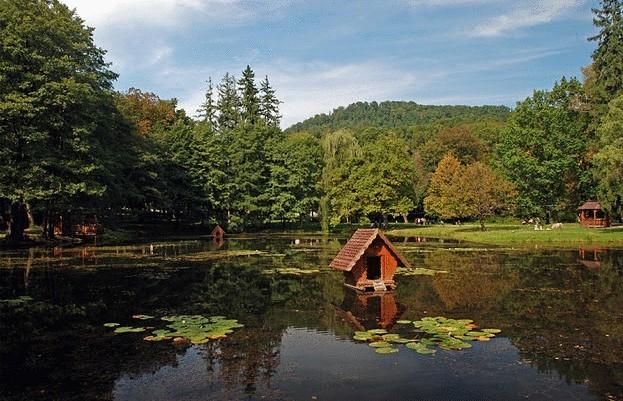 Source: /users/87