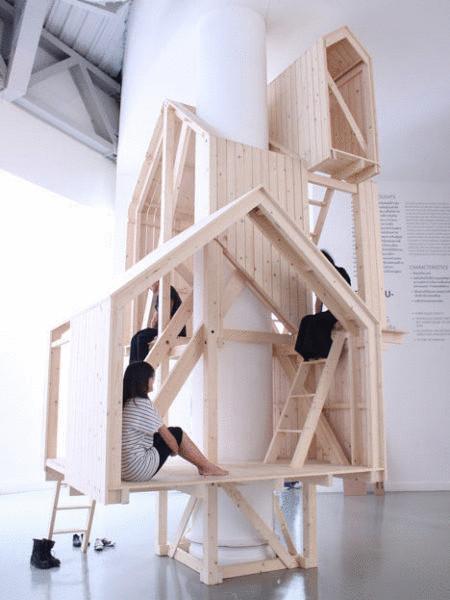 Shelter of Nostalgia – tree-house in the framework of the exhibition "Politics of ME" introduced viewers to a Thai designer Worapong Manupipatpong. The branches of the wooden installation, developed around the post-trunk.
The exhibition runs from 28 June-12 August 2012 in a complex Bangkok Art and Culture Centre, located in Bangkok (Thailand). Three wood block overlap each other and form the floors of the house, growing vertically around the post. The modules are connected by stairs.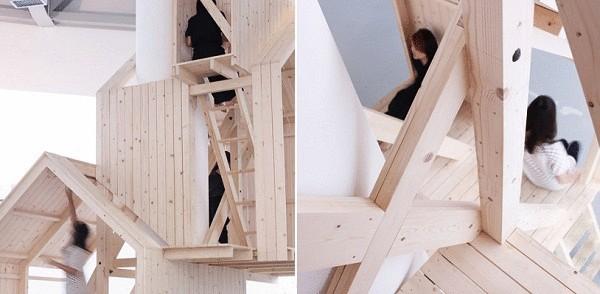 In a sense, the interior space transforms into artificial landscape. The concept is to demonstrate how, even within small volumes or straitened circumstances can not feel the boundaries of freedom and imagination.
The title of an installation designed to immerse the audience in memories of childhood – a time when each of us could create a whole world. This structure, close and understandable for adults and children, located somewhere between reality and dream. The tree house reminds me of "when the trees were big", and the problems small and insignificant.
Source: /users/78