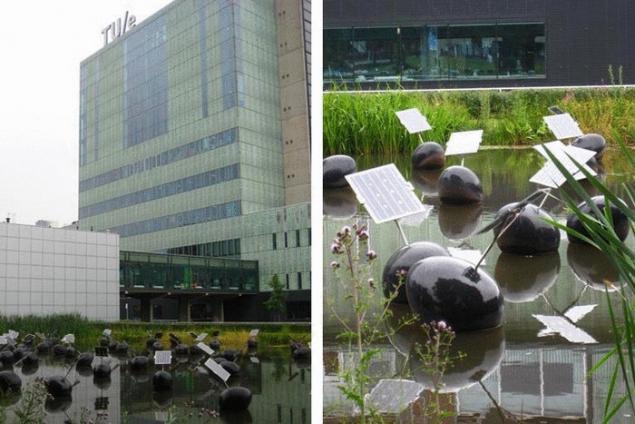 Levitation, according to Buddhism, is one of the powers of Superman. It is possible to achieve long-term work on oneself and meditation. For example, Shakyamuni Buddha and his disciples were capable of it. And recently, the sculpture of the levitating Buddha appeared in Eindhoven. Modern technology and no fraud!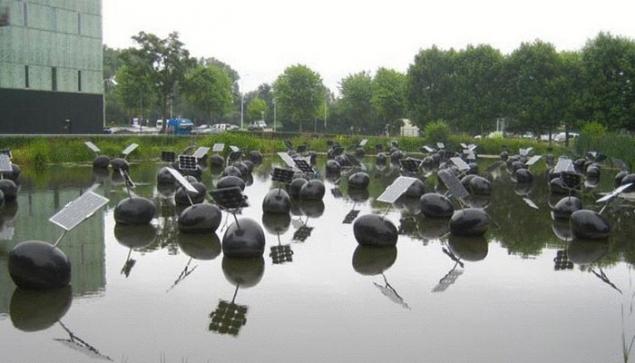 Levitation is the ability of which mankind dreams since its inception. However, to achieve this while it is impossible, of course, if you're not one of the models in the photos David Niemczyk (David Nemcsik), Natonski Mary (Maria Netsounski) or Frank of Bobota (Franck Bohbot).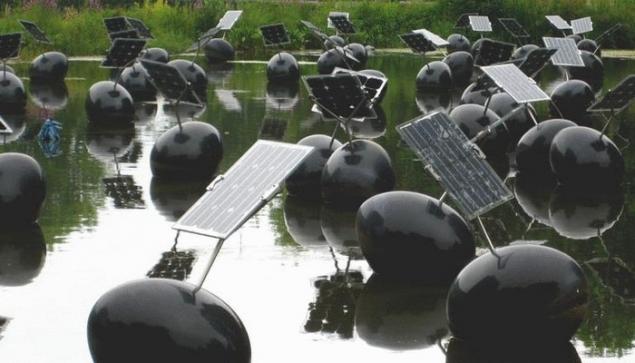 However, in the near future, thanks to modern technology, people may learn to soar above the earth without airplanes and helicopters. In any case, to fly the beginning Buddha sculpture installed in the Dutch city of Eindhoven, artist Alex Vermeulen.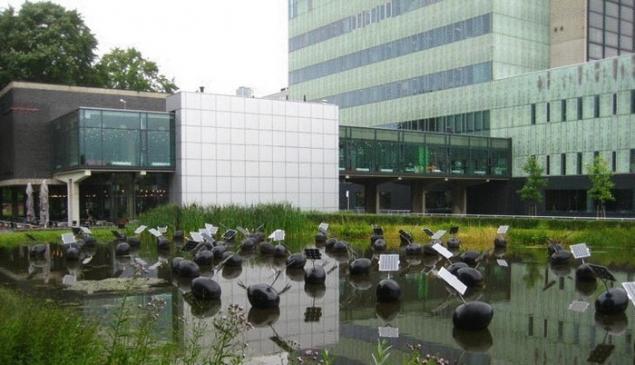 This unusual scientific and artistic-religious the installation was created in a pond located in the courtyard of the Technological University in Eindhoven. The most massive element of that work — a few dozen black stone eggs scattered in the water, each of which includes a solar panel, generating electricity.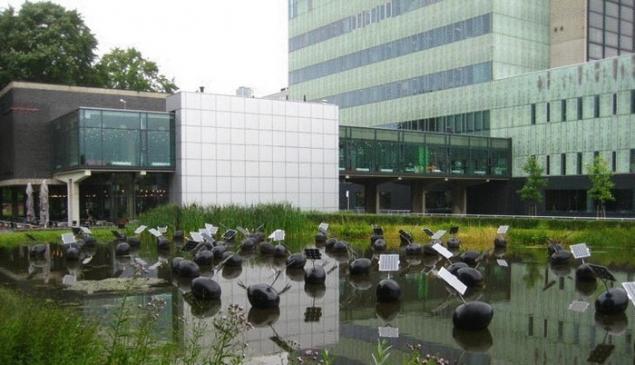 And so the received energy is used for the phenomenon of people amazing effect. It is converted to a magnetic field, which keeps the weight of the transparent cylinder with a gilded figure of the Buddha inside. So it seems like the sculpture is floating above the water. Is this not a miracle?
Source: /users/78